by Jessie Brar – Follow @jessieebrar
The topic of mental health is seldom discussed in South Asian communities. Mental health issues are often pushed to the side and ignored. When they are acknowledged, it is often said that the person is being emotional without reason, being lazy, or that kisi ki nazar lag gayi (in Hindi, meaning someone has cast an evil eye on them). This way of thinking creates a lot of stigma around mental health and many people suffer in silence.
I have been one of those people.
Growing up, I was in a constant state of fear and anxiety. My father was an alcoholic. His parents, who lived with us, were both physically and verbally abusive. My mother was working double shifts to try and make enough money to feed her kids. When she would get home, the fights would start. My father would yell. He would smash the pictures on the walls. His parents would start yelling too. My mother would cry, pleading them to stop. I would hide in my room with my siblings, hoping everyone would leave my mother alone.
Once my parents separated, that feeling of fear and anxiety stuck. I was on edge, had frequent mood swings and an overwhelming feeling of hopelessness. I never told my mom because she already had so much on her plate and I didn't want to burden her further. I hid it from my friends because I was afraid that they would think I was weak or that I was doing this for attention. I was silently suffering.
There was so much going on in my mind and my life, but I had no idea what to do. No one had ever told me what depression was. I didn't know what mental health meant. I thought that I had a problem. I was never taught to talk about my feelings. In my Punjabi household, feelings were supposed to be private. I thought I was doing this to myself. I felt an overwhelming sense of guilt, hopelessness, and most of all, loneliness.
When I moved away for university, my mental health got worse. It was having a huge impact on my day-to-day life and I was constantly struggling with my thoughts. I couldn't sleep at night and I would skip my classes the next day. As soon as Friday hit, I would start drinking and would rarely stop until Sunday. I was spiraling. My friends noticed, but I pushed them away. I didn't want the label of a mental illness. I didn't want everyone around me to think I was pagal (crazy). 
One day in my second year, I attended a presentation with a group of students I was working with. The presentation was all about the university experience. The different presenters spoke about how this had been such a great place for them, how they made friends, and how this place helped them do amazing things. Then the final speaker, a young South Asian male, came to speak. His topic was mental health. He spoke about his own struggles moving away from home and transitioning to university. He spoke about how he, too, had a downward spiral. Then he spoke about how he got help and that he was now alive and thriving.
I was inspired. His presentation gave me the hope and courage to go and seek help for myself. He doesn't know, but he helped save my life. This is when I learned the true power of storytelling and sharing of experiences.
From then on, I worked on getting better without fear of judgment. I attended counseling sessions. I got medication to help with the chemical imbalance of my neurotransmitters. Another important part of my healing process was sharing my story. I worked with the Mental Health Awareness Committee on my campus. I ran mental health programs in residence. I also joined Jack.org, a Canadian national network of young leaders working to erase stigma around mental health, doing mental health literacy talks at high schools and post-secondary institutions across Canada.
I didn't want anyone else to suffer in silence as I did.
I was doing a lot of work in the mental health space in my area, but I still felt a big gap in the South Asian community and I wanted to do my part to fill it.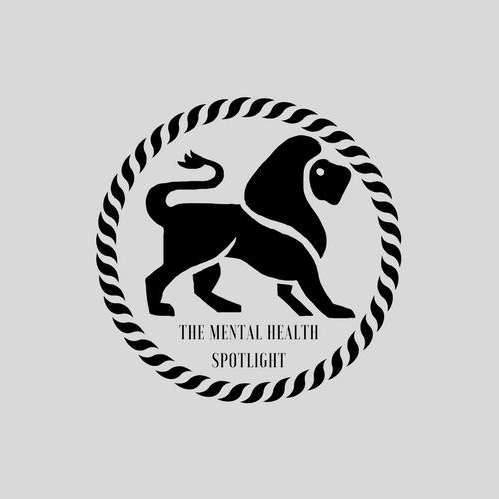 I started The Mental Health Spotlight to help shed light on the topic of mental health in the South Asian community. Through the power of storytelling and fact sharing, I hope to create a safe environment where we can speak openly about mental health.
The Mental Health Spotlight is an Instagram project dedicated to changing the dialogue about mental health in South Asian communities. Every Sunday, we share a story from someone in the South Asian community and their experience with mental health, mental illness, or being a support to someone who is struggling. We are hoping that, by talking openly about mental health, we can normalize the conversation and help erase some of the stigma surrounding the topic.
Our mental health is just as important as our physical health. We would go to the doctor if we had cancer without hesitation. We should not have to feel ashamed when we reach out for help if our mind is hurting.
Know that you are not alone. We are here for you.
---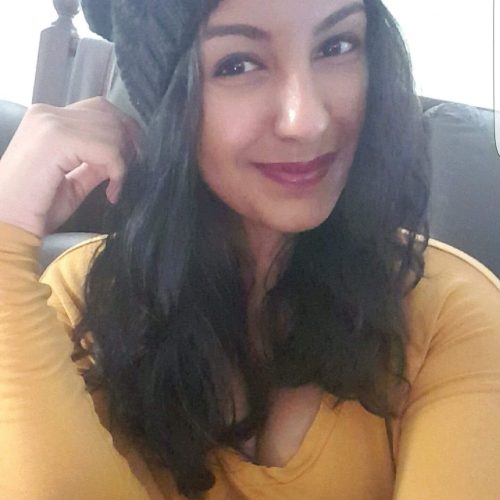 Chocolate Lover – Bollywood Dancer – Bhangra Enthusiast – Mental Health Advocate.
Jessie

Brar studied psychology at Queen's University and is currently working at a boutique recruitment firm in Toronto, Canada. Her spare time is dedicated to raising awareness about mental health through volunteering with organizations such as Jack.Org and running The Mental Health Spotlight (@TheMHSpotlight), an Instagram project dedicated to erasing stigma around mental health and mental illness in South Asian communities through the power of storytelling. In her downtime she can be found cuddled up watching/reading Harry Potter, eating Reese's Cups, or dancing to Bollywood and Bhangra tunes in front of a mirror.