by Vaidehi Gajjar – Follow @vgajjar95
These days, many of us college students claim to be depressed because of our grades or wanting to "kill ourselves" over finals…but just how many of us actually consider this to be a reality? How many of us take a second to realize how many people around us and on our campuses are truly affected by mental illnesses?
Well to give you an idea, here are some actual numbers. According to the American Psychological Association (APA), 95% of college counseling centers agree that psychological problems in college age kids are a growing problem. 70% of directors of believe that the number of students with psychological problems has increased, as well. Moving on to students on college campuses themselves, how many of us know that 41.6% of students have anxiety, currently regarded as the topmost concern among college students, which is closely followed by depression at 36.4% and relationship issues at 35.8%?
Did you also know that even though psychotropic medications are available, 19% of directors say that the availability of psychiatric services is insufficient? Let that sink in. Almost one-fourth of the directors of mental health services at our universities say that the services available to students aren't good enough. What does that mean for students who are suffering? That means that even those students who do actually seek help aren't getting the attention they need. But let's take a small mental break and look into the history of mental health services on college campuses.
According to Allison Lafollette of Marquette University, mental health counseling started back in the 1930s and gained momentum after many historical events such as The Great Depression and World War II. Initially, the mental health services movement served as a way to help young people adjust to typical changes in life, such as leaving home or getting a new job, according to T.J Sweeney, author of Historical Origins and Philosophical Roots. This need to help people adjust intensified after soldiers began returning from World War II. What had begun as occupational services became the need to address the personal and social concerns of those returning from war. This was the start of counselors in the university setting.
Since the early days of mental health services on college campuses, there have been many efforts to continue what was started so many years ago.  In the 2010 National Survey of Counseling Center Directors, it was found that 24.3% of college counseling center directors noticed an increase in clients with eating disorders, a whopping 45.7% of clients suffering from alcohol abuse, and 39.4% suffering from self-injury issues. The American College of Health Association also conducted their own survey, finding that 45.6% students reported feelings of hopelessness, while 30.7% claimed to be feeling so depressed that they were not capable of proper functioning in a 12-month period.
In 2004, Congress recognized the growing problems across college campuses nationwide and passed the Garrett Lee Smith Memorial Act, which created three specific programs to improve mental health counseling. These programs include Campus Suicide Prevention, State/Tribal Youth Suicide Prevention, as well as the Technical Assistance Center. The creation of these initiatives has greatly helped youths, not just in college, but also teens, nationwide. The APA itself also played a big role in the creation of Campus Suicide Prevention, which works to provide education and outreach specifically on college campuses. Even with the formation of such programs, however, problems still exist. 91% percent of counseling center directors reported that the number of students with severe psychological issues is continuing to rise.
I believe that having proper mental health is so essential to student life because it affects so many aspects of what and how we do in school. From forming relationships with classmates and professors, to even being able to ask for academic help when needed, proper mental health counseling makes a difference. In fact, it was found in the most recent survey of college counseling center directors that 59% of clients believed that proper mental health counseling allowed them to stay in school, while 60% said that it helped them improve their academic performance.
Just think about what that means. It means that for every student helped, that's one more student who can follow their dreams and be successful in whatever they want to do. Imagine the difference it could make if all students could have that and not feel like their mental health is a luxury.
Unfortunately, with the current state of our government and President Trump's insistent demands on "repealing and replacing Obamacare," it seems that mental health services are indeed becoming a luxury. Thanks to House Republicans and Trump himself, the American Healthcare Act (although, if you ask me…there's nothing American about it), will essentially take away the coverage of all those seeking mental health care, considering it a pre-existing condition.
According to the APA, the American Healthcare Act would drastically reduce mental health and substance use coverage for millions of Americans in the Medicaid program, as well others. APA President Antonio E. Puente said something very important that I agree with:
Any health care reform legislation considered by Congress should increase, not decrease, the number of Americans with access to affordable health care, while we support efforts to strengthen and stabilize our nation's health care system and extend insurance coverage and protections, we oppose the legislation as introduced in light of the adverse impact it will have on Americans, particularly those with mental health and substance use disorders.
Now, just step back and think about that. Our government is in the process of taking away someone's ability to function on a daily basis. Our government is saying that it's a luxury, and not a right, for someone with a mental illness to wake up in the morning and be able to take the medicine they need. Do you realize how ludicrous this whole thing sounds?
It's a luxury, and not a right, to feel sane in your own skin. It's a luxury, and not a right, to be okay.
Despite what the government is trying to do, I believe that power still lies in our hands. You have the power to contact your state representatives here to let them know how you feel about this bill and how it will affect our communities. You can also get involved in the promotion of mental health awareness, as well as the de-stigmatization of mental illnesses by becoming a part of and/or supporting mental health organizations, such as the National Alliance on Mental Illness (NAMI), Active Minds, and others.
I, myself, am part of such an organization formed by South Asians and primarily for South Asians called MannMukti. Although we are not a group of mental health professionals, we strive to educate the South Asian community about mental health, as well as provide support to those suffering from mental illnesses. You can read more about MannMukti and access various resources on their website, check out their Facebook, or contact the staff at info@mannmukti.org.
I choose to speak up about mental health. What will you choose?
---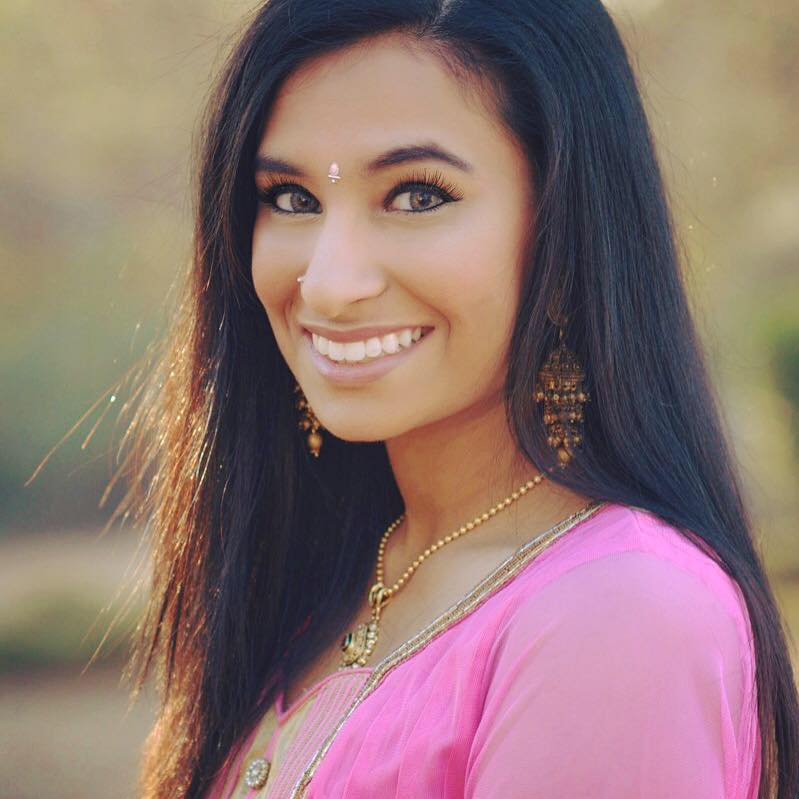 Vaidehi Gajjar is a college student currently studying biology at the University of South Carolina. She is another brown girl dreaming, exploring, and writing her way through life. She doesn't do it for the fame, but for the freedom. Follow her down this road called life and join the adventure!