Megha Davalath has had quite an interesting (and inspiring!) career path on her journey to becoming a top animator. We asked Megha all about her passions and goals, as well as about the trajectory that led her all the way to DreamWorks, where she most recently worked on the 2016 film "Trolls" starring Justin Timberlake and Anna Kendrick, among many others. Here's what this Texan-Bangalorean had to say about the art of seizing your dreams.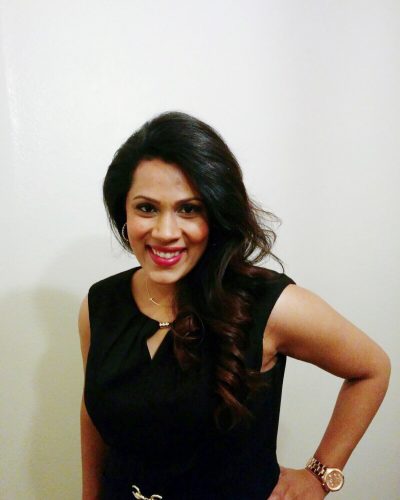 [Photo Courtesy/Megha Davalath]
Tell us about your background.
I was born in Beaumont, Texas and grew up in San Antonio, Texas where I was part of a small South Asian community. I grew up learning Bharatanatyam dancing and Carnatic classical music, and I was involved with the local temple (as part of a balavihar and various cultural plays and dances). I lived in Bangalore, India for one year during the 9th grade and was really able to absorb the culture and traditions. This was a very unique and a life-defining experience for me. It was while I was in Bangalore that I took my very first animation class as a side hobby and was introduced to the world of animation.

After coming back to the U.S. and finishing up high school, I attended the University of Texas at Austin where I earned a Bachelor's in Computer Science, and during my time there, I had the opportunity to intern with Infosys, Ltd. in Bangalore for a summer. This was another wonderful opportunity to see India in a different light. After graduating with my Bachelor's in 2008, I attended Texas A&M University where I earned a Master's in Visualization and where I honed in on my animation skills.
How did you get into animation?
Growing up, I really enjoyed animated movies and cartoons. The escapist fantasies are what made my childhood, and many others, so magical. The ability to string together a sequence of thirty images a second to create a visual representation of a whole new world mesmerized me and drew me to become a strong supporter of this art.

My dad was a computer scientist, so he would always teach me little things — I always felt like I had a gravitational pull towards computers. When 3-D computer animation became mainstream in the industry, it was a perfect match for my passions.
How did you land a gig with DreamWorks?
During my time at Texas A&M, I went to a SIGGRAPH talk given by DreamWorks Animation's Terran Boylan and found interest in the technology behind B.O.B. from 'Monsters Vs. Aliens.' I made that my main focus for my graduate thesis, which was an Isosurface-Based Character Rigging System, and was able to bring on Boylan to my thesis committee. This was a first-time studio-university academic relationship.

After graduating with my Master's in 2011, I started working at DreamWorks Animation as part of the Character TD Rigging Challenge. I stayed with the Character TD department for the first three years, working on body rigs and developing hair pipeline for: 'The Rocky & Bullwinkle Short,' 'Me & My Shadow,' 'Kung Fu Panda 3' and 'Monkeys of Mumbai.' In 2014, I transitioned into a new hair team housed in the Character FX Department for the recent movie, 'Trolls.' Since the wrap of that movie, I've been continuing my hair development on the third installment of 'How to Train Your Dragon' franchise, so stay tuned to see that movie series come back to the big screen!
Who/what inspires Megha?
My coworkers. At DreamWorks Animation, I literally work among the best animators and the most talented artists and technicians in the world. Having grown up watching films through the Golden Age of Disney Animation, being able to work alongside animators I remember aspiring to be is the most refreshing feeling in the world.
What was it like working on "Trolls?"
Working on 'Trolls' was such an eye-opening experience in every way professionally and personally. I worked on this movie for about 2.5 years and got to be an integral part of the hair development (which was a key element in the movie). It was a rewarding and challenging adventure that has given me a deep mastery of the proprietary pipeline and tremendous growth as an artist. I definitely enjoy working with the various departments trying to achieve the creative vision of the film in relation to hair.

Growing up as a huge N'Sync fan, it was awesome to work on a project where Justin Timberlake was the music producer of the film. The entire crew on the movie was talented and a joy to work with. The film portrays a strong, quirky female as the protagonist in this unique storytelling that has a great, positive message and is just so happy, colorful and fuzzy.
For our readers who may not be aware, what does "hair development" refer to?
The hair team is specialized in providing the studio with an efficient solution to the complex process of character hair styling. One of our tasks was Grooming and Styling (minus surfacing; color and material properties) which means shaping the hair and then styling it (providing properties to make it look like real hair: coarse, clumpy, curly).

Another task was Rigging, or providing animators with a control system (like puppet controls) to move the hair around for performance. The Trolls had to do all kinds of things with their hair, like grab and swing on a branch or swat bad guys away, so we needed to make sure animation could achieve these poses. I had the opportunity to "rig" all of the characters on the show but the most interesting one was the Fashionista twins, Satin & Chenille. To date, they were the most complex control system for hair we've done at DreamWorks, because the two characters' hair needed to be connected and seamless, in everything from groom, style and motion.

The last task was Simulations. This defines how the hair moves when the character walks or runs and how it reacts to the environment. There is no possible way to animate each and every strand of hair, so we define a number of guide curves to control the motion on the rest. We then define physics/solver properties (stiffness, damping, drag, etc.) and tweak those values until we get the look and feeling we want, which was, in this case, the look and feel of troll hair!
What future projects are in the pipeline?
The next movie release for DreamWorks Animation is 'Boss Baby,' which comes out in March of 2017. It's a super fun movie about a suit-wearing baby voiced by Alec Baldwin.
Any advice for budding animators?
Animation is mostly about dedication and hard work; about never giving up and learning every single day. The tools are out there and the earlier you get a head start, the better. Research is key. Find a role model in the field and follow their trajectory and try to mimic it! That's what I did. 🙂
Choose a role model and become them: stirring and inspiring guidance from a woman who serves as a living example. Be on the lookout for her upcoming work, especially in the return of the "How to Train Your Dragon" franchise. Thank you, Megha, for keeping the childhood magic of escapist fantasies alive!
---
Elizabeth Jaikaran is a freelance writer based in New York. She graduated from The City College of New York with her B.A. in 2012, and from New York University School of Law in 2016. She is interested in theories of gender politics and enjoys exploring the intersection of international law and social consciousness. When she's not writing, she enjoys celebrating small joys with her friends and binge-watching juicy serial dramas with her husband. Her first book, "Trauma," will be published by Shanti Arts in 2017.