by Anita J. Kharbhanda – Follow @jarianita
Sukhjit Kaur Khalsa uttered the words: "I'm not the one that's a freak, I'm fully Sikh" in a spoken word performance on the reality show "Australia's Got Talent." Since then, the video has gone viral with thousands sharing it on social media platforms across the world.
Sukhjit Kaur Khalsa so proud of you girl. Everytime we met, I have felt so much positivity! With your charismatic and bubbly nature, you have won hearts of millions. On one hand where a sikh Actor/Designer #WarisAhluwalia was refused to board a flight and asked to remove his Turban, we need young talent like yourself to keep spreading positivity and love. Well Done Sukhjitit!!#OpportunityToEducate #humanrights #dignity #lovenotfear

Posted by Tanveer Bedi on Monday, February 8, 2016
Sukhjit poetically expresses her anger at intolerance and bigotry towards Sikhs in Australia. The beauty of it is, though, that she does it in a light and slightly comical tone, encouraging all that are listening and watching to absorb and empathize with her pain.
She speaks of a man who threw a peach at her father, and telling him, "Go home ya bloody terrorist."
In the same spoken word, she also said:
"My people, the Sikhs, came here in 1860 with camels and carts and courageous hearts and look at the maxi Taxi, we're still driving and steering this country in offices and hospitals and even on stage. So when people tell me and my family to go home to where we came from, I reply with a smile, tongue-in-cheek, 'mate, we've been right at home for the past 150 years."
While it is acknowledged that there will be animosity towards her for her performance, the judges acknowledged that it needed to be said.
Sukhjit encouraged the audience to show an appreciation for her performance by clicking their fingers, commonly used in spoken word performances. Many of the judges and audience members eagerly participated and chuckled at her poetic flow.
The judges on the reality show praised her performance by saying "it carried anger but heart," "there needs to be more people like you in this world" and "come back say it again, say it louder." Needless to say, all of the judges voted Sukhjit to the next round.
Since then Sukhjit has Tweeted to show her gratitude, and supportive Tweets are flowing from Twitter.
Such an amazing spoken word piece by Sukhjit Kaur Khalsa. Really moving and so relatable. Pls share and listen https://t.co/3O6yvZPGe4

— Poetic Singh (@PoeticSingh) February 9, 2016
We are so excited to see our favourite Slam poet Sukhjit kaur Khalsa on Australia's got talent tonight! Tune in… https://t.co/JUmpFWtFce

— One Woman Project (@OneWomanProject) February 8, 2016
This Australian Sikh girl is simply awesome! Listen to her speak the truth https://t.co/AjBBoM8VJG via @youtube

— Balvinder Sidhu (@BalvinderITV) February 9, 2016
Sukhjit we hope you continue to say it again and say it as requested, LOUDER:
"I'm not the one that's a freak, I'm fully Sikh."
---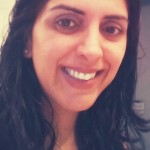 Anita Kharbhanda is a mother, wife, reader, writer, singer, and runner. She loves the laughter of children, strong character and sweet foods. She wears her family and culture like badges of honor.