by Jinal Shah – Follow @jinaltshah
Asian Americans are often touted as a "model minority" especially when it comes to achieving the great American Dream. They are the highest-income, best-educated, and fastest-growing ethnic immigrant group in the United States. But dig a little deeper, and you will find that Asian achievement is much more complicated.
The most poignant consequence of the model minority narrative is the failure to acknowledge mental health problems both by the community and those outside. The notion that "there is no room for failure," emanates partly from the cultural stigma associated with personal weakness; this not only makes it shameful to reveal one's mental health problems but also to seek help. South Asians are often advised against discussing experiences of anxiety and depression, especially with other South Asians for fear of stigma. These suppressive attitudes towards mental disorders silence those in need and interfere with their well-being.
Enter MannMukti—an organization trying to change that. MannMukti is an online awareness and resource website targeted towards South Asians. Released this month, the website is a one-stop resource for South Asians to learn about and address mental health concerns with each other.
Abhijith Ravinutala, a 25-year-old management consultant from Texas, founded MannMukti after losing his best friend to issues stemming from mental health struggles.
"When I heard the news of my friend's passing, I knew that I had to do something to prevent such a tragedy from happening ever again," Ravinutala said. "Something to ensure that no one felt alone the way that my friend did."
MannMukti's goal is to educate, engage and empower the South Asian community to promote mental health literacy, he said.
"The idea is to encourage healthy, open dialogue on mental health issues to remove stigma, improve awareness and encourage self-care," Ravinutala said.
The dialogue is a much-needed one. According to a study released by the Asian and Pacific Islander American Health Forum (APIAHF), a higher percentage of South Asian Americans, especially between the ages of 15 to 24, tested positive for symptoms of depression. Additionally, the study revealed that young South Asian American women have a higher rate of suicide when compared to the larger American population. It highlighted that family conflict, anxiety, and stress were precursors to depression and suicide in this community.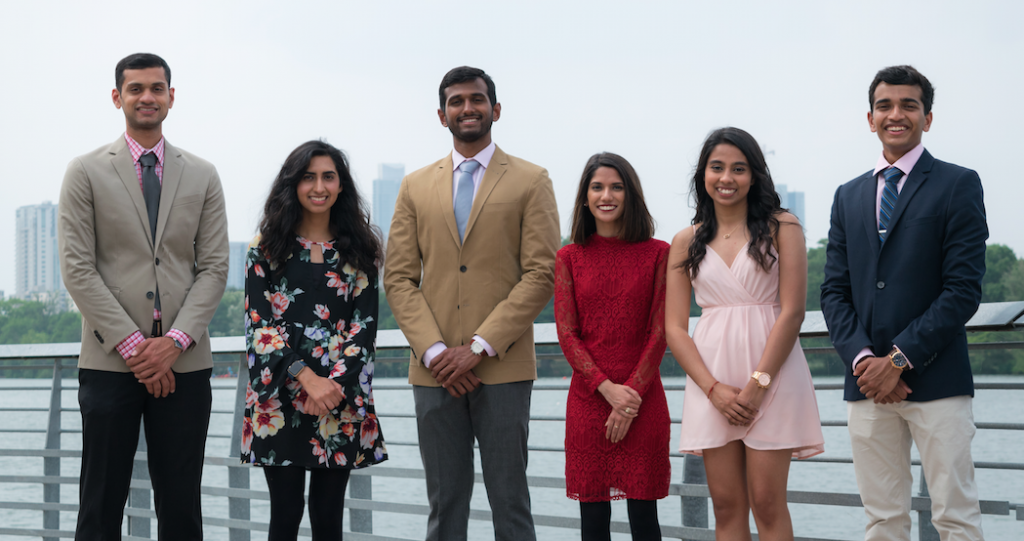 [Ravinutala (third from left) pictured with members of the MannMukti team. The team consists of diverse individuals who are all passionate about mental health awareness.]
While there are plenty of resources available online, including research and how-to guides, very few cater to the needs of the South Asian population. MannMukti hopes to bridge that gap and increase awareness by providing resources, and by sharing experiences of people with mental illness through podcasts, an open forum, testimonials and more.
"An open forum for connecting with others enables you to normalize conversations about mental health and defeat stigma. Our podcast series connects interested listeners with experts on South Asian mental health, through interviews hosted by the MannMukti team," the website states.
In the future, MannMukti plans to expand its presence from online into offline communities.
In addition to podcasts, the website offers background information on mental health conditions, treatment options, and research and articles on the latest scientific developments regarding the link between immigration, South Asian culture, and mental health. It also lists comprehensive resources by faith, and national advocacy groups and other South Asian resources, though Ravinutala stresses that the information provided on the website should not be considered as medical advice.
"Right now, we have a group of 35 people, social ambassadors, in both America and Canada," Ravinutala said. "We want these volunteers to go out in their communities, places of worship, and professional organizations to create awareness about mental health and defeat stigma."
For Ravinutala and his team, a resource like MannMukti is long overdue and one they all care deeply about.
"[Mental health in South Asian communities] is clearly an issue that often goes unnoticed," he said. "To bring light to something as important as this, when people have become more open to mental health struggles in recent years; we want to be that one-stop resource and take advantage of the momentum present."
Follow MannMukti on Facebook, Twitter, Instagram, and Soundcloud. You can also reach out to info@mannmukti.org, as well as listen to their podcast series on SoundCloud, iTunes, and GooglePlay.
---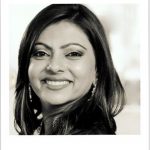 Jinal Shah is a New York-based freelance writer, who specializes in news, health, food, travel and lifestyle. She loves to travel (paid for or otherwise) and knows the difference between a traveler and a tourist. Shah also believes that the best stories come from Mumbai's locals. And when she is not writing, she can be found on the sidelines observing people and the world at large.