*The views and opinions expressed in this article are those of the authors and do not necessarily reflect the official views or political position of Brown Girl Magazine.
South Asian Americans have historically voted Democrat in presidential elections and while we see a select few vying for Republican frontrunner Donald Trump, the majority are rooting for either Hilz or Berns.
According to BBC News, "An impressive 84 percent of the 2.85 million-strong Indian-American community voted for Mr. Obama in 2008, second perhaps only to African-Americans as a minority group."
In the 2016 election, millennial Democrats are portrayed in the media as overwhelmingly supporting Senator Bernie Sanders, but the polls suggest otherwise.
Many young South Asians are backing the former First Lady so she can "fight for us" and carve her place in history as America's first female president.
We asked some of her die-hard supporters to share their reasoning for choosing Hillary Clinton as their leader of the Free World.
Bobby
Job: student
City: Nashville
Age: 29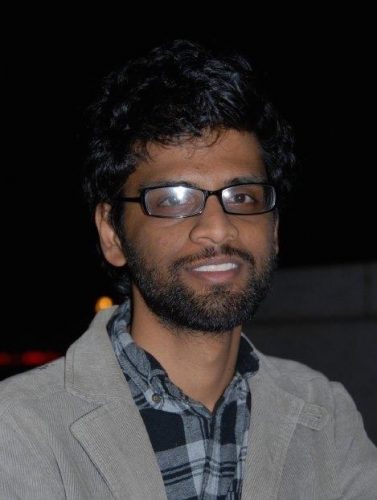 I'm more in favor of Hillary because she's a fighter. She's been in fights with the GOP and she doesn't flinch. She has really thought about all her policies and has come up with what she thinks are the best combination of "do-able" and impactful.
I'm in a relatively privileged position in life but to the extent that I have shared experiences in terms of how I was raised with other people of color. I think there's a pragmatism that comes with being an immigrant kid or growing up working class that makes me think that a fighter who's also a realist is the right candidate for me
I feel like most of Hillary's ads are more inclusive than Bernie's. As a citizen of the world, it's important to me that her outlook is international and not just America focused.
---
Jasleen
Job: UN
City: New York City
Age: 23
Foreign policy is often separated from domestic policy, but our globalized world requires us to remain involved in global decisions because actions across the world impact the United States' economy and national security. I stand with Hillary because she supports strong action in defeating ISIS and global terrorism with a focus on alliances, our military and soft power. Additionally, her strong stance in increasing renewable energy with national solar panel goals and American oil consumption reduction is vital in the fight against climate change. Global issues have real impacts at home and I believe that Hillary will best help us deal with the borderless problems facing our globe today. Domestically, her initiatives for economic growth, including tax credits for profit sharing, a higher minimum wage, and the Buffett Rule will spur economic growth and allow middle-class civilians to feel the benefits at home. It is important to have a humane President who understands civilian concerns and can make wise decisions based on both logic and humanitarian thought and Hillary definitely portrays these necessary qualities!
---
Aditi
Job: Marketing Manager
City: Houston, TX
Age: 29
To be completely transparent, I come from a family of steadfast Clinton supporters. It is because of my parents, I've had the opportunity to read so much about Hillary Clinton, her story, her dedication to the country and world issues, and her stance on issues that matter to me. She has always advocated for democratic values and the betterment of society. She also understands the nuances of politics, government, and most of all the economy and practical things we can do to improve the world for you and me.
One of the most disconcerting things I've seen this election cycle is the constant mention by the media and my peers that she is not to be trusted or that she is a liar. I highly recommend women to read books like "Big Girls Don't Cry" and articles like this one, which was published in the Guardian. For me, it puts into perspective why as a female candidate language like that is unique and razor sharp compared to her male opponents.
As a woman, it's incredibly inspiring to see how far she has come, what she has accomplished, and how she continues to fight for what we believe in. Don't misread this – I am NOT voting for Hillary because she is a woman. I am voting for what her presidency would mean to the country – a continuation of President Barack Obama's ideas and policies. However, I do hope that years down the road I can look my daughter in the eye and honestly say "you truly can be whatever you want to be, as long as you are ready to fight for it."
---
Nita
Job: Attorney
City: Houston, TX
Age: 29
I want to start by saying, I am absolutely not anti-Bernie Sanders.  I believe that there is a reason that he has appealed so strongly to a huge segment of voters, and especially younger voters.  He empathizes with many voters' concerns and seems to genuinely care for his constituents.  However, those qualities alone do not necessarily make a good national leader.
Hillary Clinton is one of the most experienced presidential candidates ever, in both foreign and domestic matters.  She has served two terms as Secretary of State, eight years as Senator of one of the most populated, diverse states, and years as a legal advocate. As a female, she has broken barriers for decades, to the point where it's almost unremarkable, and rarely mentioned, that she was the first female Senator of New York, the first female partner of her law firm, and the first female co-chair of the Legal Services Corporation.
I feel as though Clinton has received a lot of flack for not campaigning for the same liberal policies as Sanders, but many of the promises Sanders is making are highly implausible.  I feel as though Sanders, whether he is intending to or not, is selling false hope to desperate voters.  It is utterly unlikely that during a four-year term, he could increase the minimum wage to $15, make public colleges tuition-free, and increase economic growth by over 5%.  When even left-leaning economists call Sanders plan "rainbows and puppies," you know there is a reason to be skeptical.  He fails to account for how as President, he won't be operating in a bubble — he must work with Congress and State governments.
Clinton is far more realistic about how to go about making changes for the better of the country.  She understands how government works, and that she would be one part of the process. She also understands that a fundamental shift to government policies does not happen overnight.  She has thought through her policies and platform, and I respect that she is not just saying what voters want to hear in an attempt to win votes.  Clinton is the most qualified candidate we have, and it would be a privilege to call her President. As a woman, the fact that she would be the first female U.S. President would just be icing on the cake for me.
---
Amit
City: Jersey City, NJ
Occupation: Public Affairs Consultant
Age: 26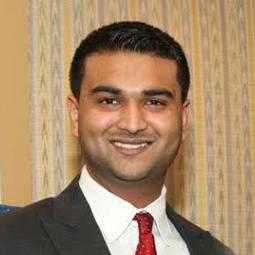 I'm with Hillary for two reasons: her experience, and practical public policy ideas. Whenever you look at which candidate you'd like to support, their experience should be at the forefront of factors weighing your ultimate decision on who to support.
Hillary's experience in government and politics is unparalleled. Starting with her early career stint of working for the House Committee on the Judiciary during the Watergate Scandal, to her time as First Lady of Arkansas as well as the U.S., to her elected role as U.S. Senator representing New York to finally her appointed position of Secretary of State. These experiences have allowed Hillary to understand both domestic and foreign policy issues at a granular level, and the consequences on a global stage of whichever policies she chooses to implement as president.
This is the kind of experience and background you want in a leader of the free world; a diverse background, the ability to make informed and well thought out decisions, and to consider the welfare of all sectors and classes of society. I believe that Hillary Clinton portrays these characteristics and that is why I am supporting her in this year's presidential elections
---
Sneha Goud recently graduated from NYU with an MA in public administration. Follow her on Twitter @sneha_goud for more thoughts on reality television, feminism, and all things South Asian.