by Naila Sheikh
Mahershala Ali becomes the first Muslim actor to win Best Supporting Actor at the Oscars last night. As our nation is reeling from the political divisiveness and President Donald Trump's strict travel ban affecting many coming from select Muslim countries, Ali's victory as the first Muslim to be highlighted on a star-studded Hollywood stage, revered and worshipped by the whole world is certainly a very big deal.
In January of this year, at the Screen Actors Guild Awards, Ali was overcome with joy and emotion as he spoke about his conversion to Islam. The premise of his message was that even though his mom was not quite excited with his religious choice, they still made their relationship work despite differences in their religious beliefs.
"My mother is an ordained minister," Ali said, as he accepted his SAG best supporting actor award. "I'm a Muslim. She didn't do back flips when I called her to tell her I converted 17 years ago. But I tell you now, we put things to the side. I'm able to see her, she's able to see me, we love each other, the love has grown. That stuff is minutiae. It's not that important."
Mahershala's riveting and powerful performance in "Moonlight" made him a deserving winner of an excellent narrative. In an interview with Deadline, Ali talks about the necessity to tell stories like "Moonlight" and reflect on the society we live in.
"Those people have to be enfranchised and empowered," Ali said." That's not going to happen if these people from other walks of life aren't consistently given the same opportunity to tell their stories."
Ali's historic win as an actor is indeed an amazing feat for a person of color, but to many Muslims, especially from the Ahmadiyya Muslim Community, which Ali is a member of since 2001, his representation on this worldly stage takes another form of recognition; to celebrate Mahershala Ali as the first Black Ahmadi Muslim Oscar winner for his incredible work in "Moonlight," is to also acknowledge his entire identity as a Muslim-American belonging to a religious community that has been the target of discrimination by other Islamic sects.
"If you convert to Islam after a couple of decades of being a black man in the U.S., the discrimination you receive as a Muslim doesn't feel like a shock," Ali said, in an interview with Radio Times. "I've been pulled over, asked where my gun is, asked if I'm a pimp, had my car pulled apart. [Some] Muslims will feel like there's this new discrimination that they hadn't received before — but it's not new for us."
In Ali's Oscar win last night, we can all derive joy and happiness out of simple yet complex facts of life–whether it pleases you that he has won solely for his performance or you stand here beside me applauding him for his incredible acting, along with his identity, and the journey that has brought him immense success–we can all agree that his humble spirit and kindness in his powerful wording on stage, is what has won us over completely and smittenly.
"It's not about you, it's about these characters. You are a servant. You're in service to these stories and these characters." Ali said, as he thanked his teachers and mentors in his acceptance speech at the Oscars, who taught him the selfless art of acting.
For the rest of his speech, watch below:
---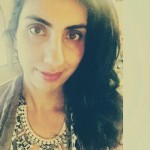 Naila Sheikh resides with her husband and two kids in Houston, TX. Born and raised in Holland, she has a keen interest to keep up with the current affairs around the world. Her everyday life, apart from playing mommy, also consists of Food Blogging on her website: NailasKitchen.com.