Need a pick -me-up this #HumpDay? Listen to this beautiful mash-up of Paul McCartney's "Only One" and Rihanna/Kanye West's "Four Five Seconds," by former Brown Girl of the Month Asha Sing and her best friend Joni Fatora.
Those of us who have been following Sing along her journey as an "American-born Desi-raised" pop star are well aware that her voice stands out powerfully against Western backgrounds
However, this mash-up really highlights her crisp clean vocals harmonizing with Joni and her acoustic guitar in the background.
Wait, there's more! We recently gave Sing a shoutout during our "Brown Boys Meet Brown Girls" podcast episode on the show "American Desis," hosted by actor Arjun Gupta and comedian Akaash Singh.  Take a listen and tell us what you think!
Want more of Sing? Check out her hit single "Mercy," no. 7 on the Billboard's Hot Single Sales chart last year.
---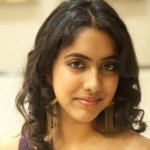 Pia Chakrabarti is a self-proclaimed foodaholic. Some of the things that may compare to her love for food include, cuteness (babies, puppies, etc.), traveling to exotic destinations, and John Stamos. Pia has lived in various corners of the world but will always be a Texas girl at heart. Currently, she is in San Francisco attempting to live out her tech city dreams while eating as unhealthily as SF will allow in order to satisfy her Texas-sized appetite.