One of the best and most enjoyable ways to experience the cultural offerings of a country, and hobnob with the locals, is to travel during a holiday. When looking for a budget-friendly option, avoid the massive tourist traps of Easter, Christmas, Diwali, etc. For instance, I went to Italy in the height of Easter season and it had to be planned about a year in advance to avoid the hike in airfare.
Times have changed since that first trip to Italy over 11 years ago. Most of us don't have the luxury of planning things that far out in this world, and there are so many amazing travel deals for last minute adventures. Think about 2-3 months ahead if you can. Seek a traditional holiday that is under marketed and under hyped. My trip to Lisbon was right at the start of the Feast of their patron saint, Saint Anthony.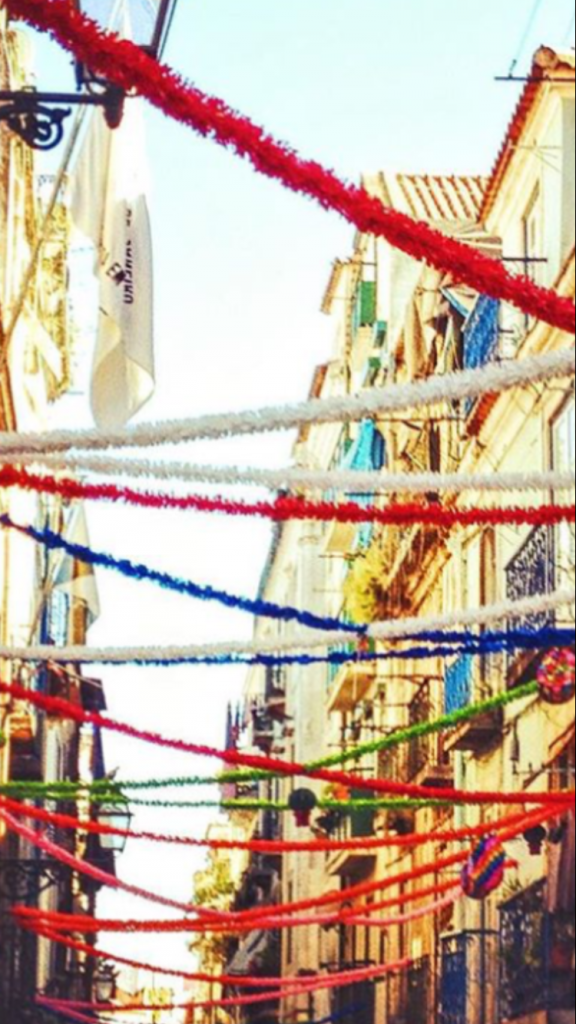 [The streets and alleys in Lisboa are elaborately decorated for the celebration of the Festival of St. Anthony. ]
Set against the backdrop of baroque and art deco, the famous red tile rooftops of the seven-hill city came alive over the course of this three-day festival. On day one, walking along the winding cobblestone streets and alleys of Lisboa, I fell in love with strangers all around me. It didn't matter that I didn't know anyone who lived there, the city was preparing for celebration— modest block parties all around, just picnic tables and colorful banners with children playing in car-free streets.
By the second night, the city had transformed. Throngs of young and old, sardine-capped men and women, drums, samba, sangria, sardines, and festivity poured into the streets of Chiado, Baixa, Alfama, and Barrio Alto. Vibrant colors and music filled every nook. Though the economic downturn had hit everyone in some way, you couldn't tell that night. Business owners, local residents, and tourists co-mingled in celebration of one of the most simple yet complex things in the world, love. It seemed that everyone was outside. That's my kind of town!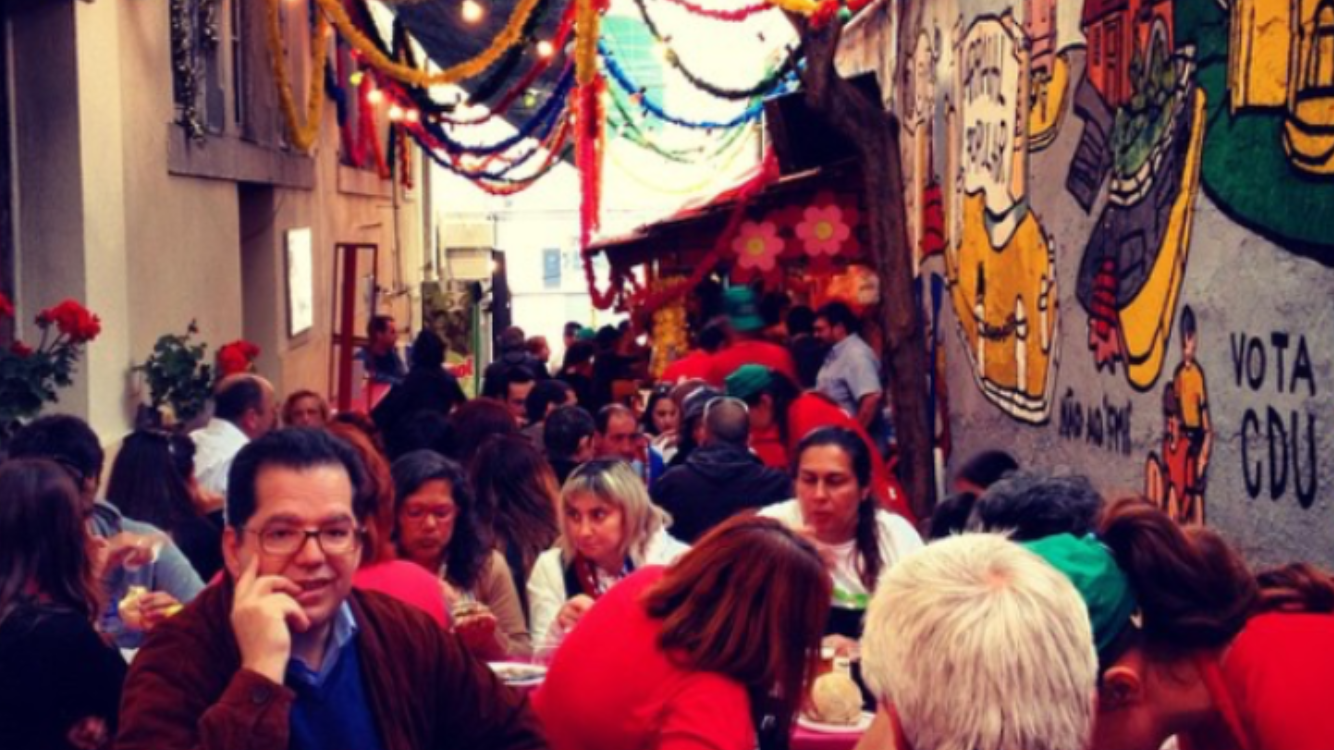 [Everyone from tourists to the local businessmen, and the residents pour into the streets during this festive time!]
The holiday dates back to the 13th-century when Saint Anthony was in Rimini, Italy. After being rejected by the locals, the wandering missionary began to confide in the fish at the shoreline, when suddenly all the fish began to raise their heads above the water to listen to the sermon. The townspeople came to witness this epic event and thus began their reverence for Saint Anthony.
The Festival of St. Anthony also coincides with Valentine's Day in Brazil with good reason. He is known as the Matchmaker Saint. Single women implore him to help them find a husband. Women take part in rituals like filling your mouth with water until you hear the name of a man, or placing rolled up suitors' names in a bowl filled with water under your bed, and seeing which name has unfurled the most in the morning; and these are just a few of the lengths that women will go to find true love.
For the truly lonely and lovelorn, burying a statue of Saint Anthony upside down and only head-deep, means it will only righten itself up when you have met your match.It's not just for the ladies though.
Men offer small vases of basil with paper carnations, and flags with popular poems as a token to their love. You can spot balconies across the city with these plants! Thus unsurprisingly mass marriages occur during this holiday when a flurry of Saint Anthony's Weddings take place in his church.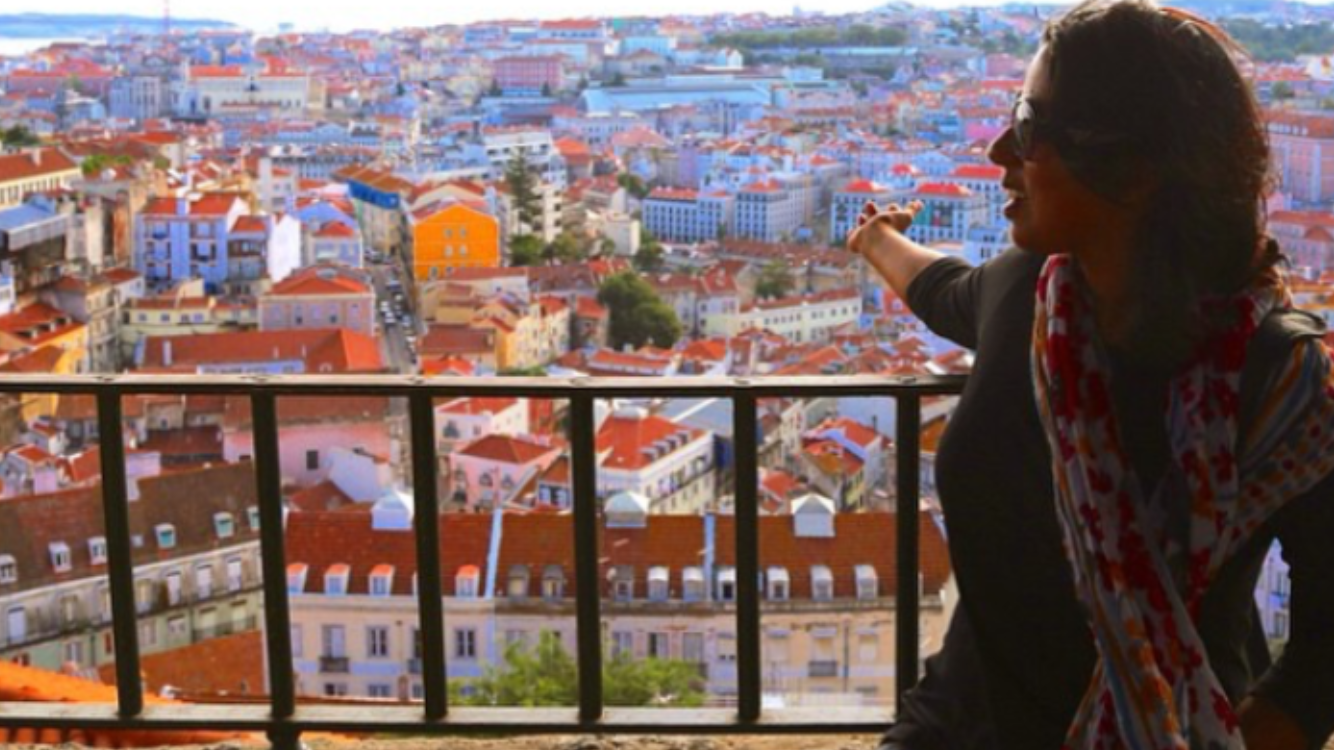 [A beautiful view of the city, and the perfect shot of it's famous red tile rooftops.]
By the end of that night, on my walk home, I gave away my precious sardine hat to another, because I had found what I wanted, and the luck of Saint Anthony needed to be kept alive! Honestly, all I expected were sardines and beer, but what I got was a lot more.
---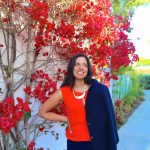 Chandrima is a public health biologist, specializing in cell and molecular biology at the University of Southern California. An avid storyteller in the world of non-profits, soccer and health sciences, she is currently enrolled at UCLA in Media Studies. She's aiming to increase the awareness, and accessibility, of treatment/prevention of communicable diseases on a global scale. Always looking for the untold story of marginalized communities, and traveling while writing, especially if there's research and volunteering involved, is what Chandrima loves to do in her spare time.