It's hard to put into words the way the new film 'Lion' makes audiences feel when the credits roll. It's a mixture of overwhelming sadness, inspiration, hope and restlessness that is likely shared by the very character around which the movie revolves. And what makes the story all the more beautifully bizarre? It's all true.
'Lion,' now playing in New York and Los Angeles, follows the story of Saroo Brierley who, at a very young age, was mistakenly abandoned and lost to his brother and mother in the railway systems in India. He was later adopted by a young Australian couple where he spent his formative years. After growing up as an Australian, not giving much thought to his past, he meets a group of Indian students in college who serve him jalebi, he begins to remember the snack from his childhood and realizes how lost his identity has been to him.
From this point on, Brierley begins his exhaustive search to find his family, using Google Earth's satellite imagery to pinpoint memories from his brain onto real railway stations of the past, which proves to be harrowing all on its own for the young man given the sheer number of railway stations in India. During his search, he begins to alienate his family and girlfriend, it's a feeling his mother, in particular, feels intensely, especially considering Saroo's adopted brother's continuing trauma from his own adoption and troubled childhood.
It would be unfair to give away the ending (though you could Google what happened to the real Saroo Brierley's search and discover even more incredible detail than the film provides), but suffice to say it's the type of film for which the word tearjerker was invented.
But despite the film's overarching success at providing an emotional, beautiful experience, "Lion" does have its faults. For one, the script, unfortunately, breaks the film into two very distinct parts — the first half with younger Saroo (played by Sunny Pawar) and the second with adult Saroo (Dev Patel) remembering his childhood and searching for his family — and unfortunately the divide shows just how much better the first half is than the second.
To his credit, director Garth Davis tries (in vain at times) to bring the two halves back together by giving us flashbacks and visions from Saroo's childhood, but the dichotomy still shines through on more than one occasion. And for those who have read the real Saroo Brierley's memoir, "A Long Way Home," may be a tad disappointed at the sheer amount of details the film had to leave out about his extraordinary story. But for those worried the film becomes a product placement for Google Earth, rest easy. The real-life story would not have been possible without the technology, and any critiques about its use in the film should be quieted.
We could do with a little more development of the characters around Saroo, and older Saroo himself, before the journey for his identity. Characters like Saroo's girlfriend, Lucy, are slightly cobbled together, Rooney Mara gets that thankless job of being the support system for Saroo while simultaneously being pushed away at his most stressed and tense moments.
Yet the actors find a way to pull through some incredible performances. First and foremost, Sunny Pawer deserves all the attention and more for his part as young Saroo. He is funny, sweet, and heartbreaking as the young boy goes from the annoying but endearing younger brother to a child who loses his family and the life he knew all in one fell swoop.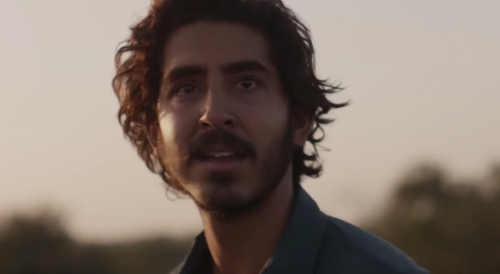 The film, Patel and Nicole Kidman, in particular, are receiving Oscar buzz and rightfully so. Dev Patel successfully picks up the role of Saroo where Pawar left off (a truly difficult feat) and gives us his most nuanced and mature performance ever. And Kidman's stripped down performance as Saroo's mother Sue shows why she is already an Oscar winner.
Even with all the nitpicky faults, "Lion" is too emotional, too heartbreakingly real, too well-acted, and just too good of a film to be discounted. For the first time since "Slumdog Millionaire" (aka Dev Patel's other awards-friendly film, and not "The Namesake" as one critic incorrectly pointed out), we finally have a film with an Indian story in the forefront being considered for international award recognition. Both films do provide a unique story of a young Indian man's journey through life, though the similarities end there.
"Lion" is a story of discovering and appreciating identity and family, one that will clearly leave all who enter the theater with indescribable emotions, and a box of tissues worth of tears.
[Images: The Weinstein Company]
---
Born in Texas, went to college in Missouri and now living in New York City, Keertana Sastry has a unique perspective on being Indian in different parts of America. Keertana has been working as both an entertainment, culture and lifestyle reporter, as well as a casting assistant for the film and TV industry. She loves to infuse her Indian heritage into her work and life.