by Queenie Shaikh – Follow @browngirlmag

Seven years ago, I randomly came across one of Lilly Singh's first YouTube videos, "Sh*t Punjabi Mothers Say," whilst searching for dance routines to clumsily practice to, for my sister's mehndi. Today, as I made my way to The Oval in Central London to see her perform live, Singh has garnered a global audience of more than 20 million followers (through all her social media handles combined) with over 12 million just across her two YouTube channels and more than two billion views.
Better known by her nom de plume, "Superwoman," Lilly has good reason to claim such a name. The 28-year-old Indo-Canadian star and recent author of the book, "How to Be a Bawse," has made a wildly successful career out of die-hard fan following.
In addition to her book, she released a documentary film, "A Trip to Unicorn Island," based on her first world tour, which showcases collaborated videos with A-list celebrities from Hollywood and Bollywood. She has her own signature red lipstick (Bawse) in partnership with Smashbox, and created the feminist online movement "Girl Love."  Winning several awards, she recently topped Forbes's list of the highest paid and richest YouTubers under 30. Last but not the least, her current Bawse Book Tour spread over 31 cities around the world, marking it as her second international professional expedition.
Dressed as her parents "Paramjeet" and "Manjeet," she hilariously and proudly represents South Asian culture and her videos intoxicate many with happiness and laughter. Through the wonders of technology, fans witnessed Lilly gradually expand the Super Empire outside the realms of her bedroom and into the external world. And seeing 650 other members of 'Team Super' London excitedly pouring over her first book, I knew I wasn't the only admirer present.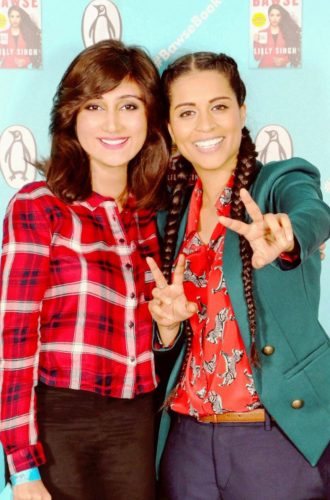 "How to be a Bawse" is a new take on self-help, where Lilly explores the secrets to victory. "BAWSE" is millennial terminology for a positive and proficient hustler. Written in her uproarious, daring voice, she uses personal life experiences to exemplify her point. Lilly's no-shortcuts-to-life policy is introduced to the audience by addressing them live in an interactive session and discussing her book with an engaging hour-long presentation. There's no sugarcoating, and Singh hasn't provided any instructions to "win" life. Instead, her on-stage show was a brief synopsis of what the book is all about; an immersive experience into some reality-ridden facts.
She splits down her voyage to fame into fifty short insightful chapters/mission statements, such as "Promote What You Love," "Pause" and "Not Everyone Hates You" amid others. For individuals who are unaware of her reach and recognition, this book also functions as an efficient prologue to what sets her apart.
For example, Lilly talks about meeting various celebrities, some of whom she'd deeply admired as a star-struck fan. To unfamiliar newcomers, it might come off as superfluous pompous bragging. However, readers soon realize that Lilly is actually gushing about the stars' humility and down-to-earth nature; magnifying that being a decent, humble human being is one of the most obvious, easiest and most underrated paths to success. She writes,

"Not being nice is like poisoning yourself with bad vibes"
After meeting Dwayne Johnson for the first time, Singh wrote,

"He acted as if people didn't know exactly who he was, which was both refreshing and impressive."
Correspondingly, when she made her debut on The Tonight Show Starring Jimmy Fallon, she was pleasantly gobsmacked by the host's friendly attitude.

"Superstardom didn't stop Jimmy from shaking every person's hand."
Singh passionately discusses scheduling inspiration. Arranging motivational downtime is not only better for health, but also fully puts us into Bawse mode. As long as they don't become the cause for procrastination and are accessed in moderation, technology and social media can act as a source of leisure and fresh ideas, resulting in improved work and happy minds. She name checks her favorite TV shows – The Walking Dead and Game of Thrones; the latter in particular getting her creativity flowing.

"Watching the show doesn't JUST help me relax – it also helps me become better at my craft."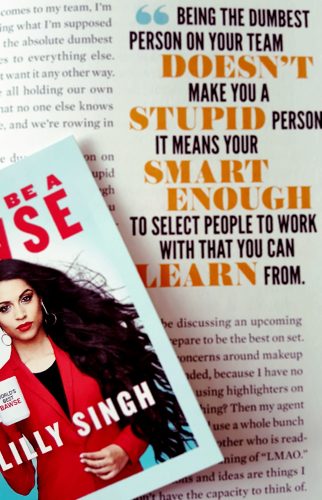 "No Piggybacks" is my favorite chapter, followed by "Be the Dumbest Person." The former talks about self-sufficiency; that although we want our family and friends to be supportive, at the end of the day, it is individual hard work which will help us accomplish goals. The second was face-to-face advice for Lilly from Snoop Dog during a YouTube creators' summit. When asked how he has been able to have such a long, flourishing career, the iconic rapper replied,

"I'm the dumbest person on my team and that's how I do it."
Elaborating further, Lilly explains how she took his wise words to heart.

"Being the dumbest person on your team doesn't make you stupid; it means you're smart enough to select people you can learn from. It also means checking your ego and being okay with the fact that you aren't the best at something."
She puts special emphasis on self-love and sprinkles the book with unicorn-coloured notes labeled "Out of the Blue," capturing her state of mind from the time she was battling depression. Coping with her mental health condition taught her to love herself. She persuades her fans and readers to always put themselves on a pedestal more than anyone else.

"When I experienced these episodes, I had to treat myself with extra love and care. I didn't want to go back to a place of depression, so I became my own best friend."
Lilly's witty sense of humor and conversational tone is top quality with language that is coherent and applicable. Clever use of pictures, quotes, and brightly colored notes makes the book more visually appealing. It's not a generic self-help book that throws us into an existential life crisis instead of fulfilling its purpose of achieving the opposite. A must read, and without sounding too hipster like, it unquestionably got my millennial stamp of approval. Oh, and she gives damn good hugs!
---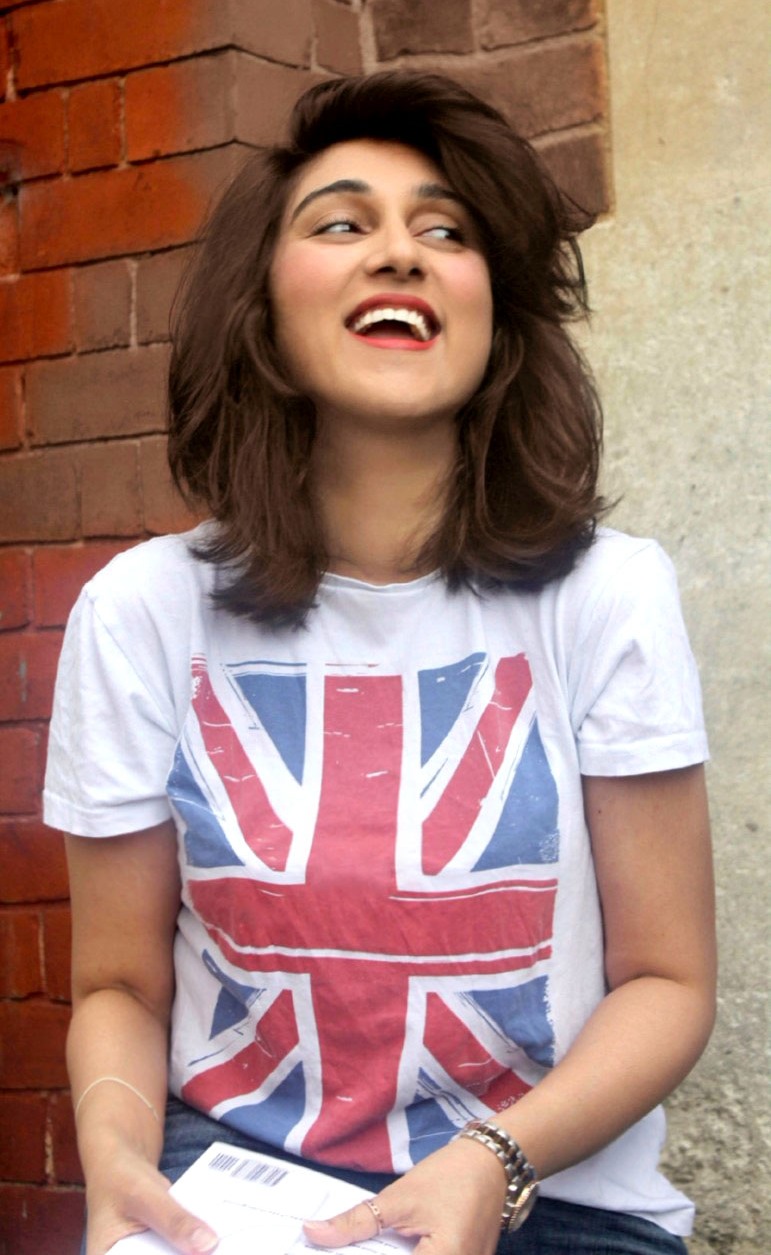 Desk bound by day and travel bound all other times – Queenie thrives on her weekly dose of biryani and chilli paneer. She recently released her first book called The Poor Londoner, which talks about comical expat experiences people face worldwide – as well as her own as a Londoner. Currently a Postgraduate at the University of Oxford – she is further pursuing her passion for Journalism and Creative Writing. Queenie is often found photographing the streets of London; is a huge fan of leather jackets and red lipstick, frequently binge-reads the Harry Potter books and loves cuddling furry little animals. She can be found on Facebook and Instagram.