by Monica Bhatnagar – Follow @bhatmon
I'll go to great lengths to avoid talking to people on the phone, a defense mechanism I believe stems from my childhood.
A long-lost relative would phone from India, and although my Hindi was decent, it wasn't good enough to have a full-blown conversation with someone I didn't know well. Combine that with an awful telephone connection, and it was my worst nightmare come to life.
So the usual pattern would be my dad speaking to the person on the phone, and then turning around to look for me to finish up this conversation with a few words. He would call my name to no avail, because I was usually hiding in the bathroom, hoping he'd give up trying to find me, and end the call.
Don't get me wrong though, I am not completely anti-phone call. I do enjoy the occasional telephone chat with a friend whom I haven't seen or spoken to in a while. And, I will also do a quick check-in with my parents several days during the week.
My husband is not a phone person either, which is fine. However, he's also not a text person which can be problematic. If I need a quick answer to something, I usually don't hear back from him. At all. And yes, I know. Not everyone can, or needs to respond immediately. And if it is, in fact, an emergency, I will hear from him right away.
But usually, this is how most of our text conversations go, and yes, I can get carried away at times, or get off track.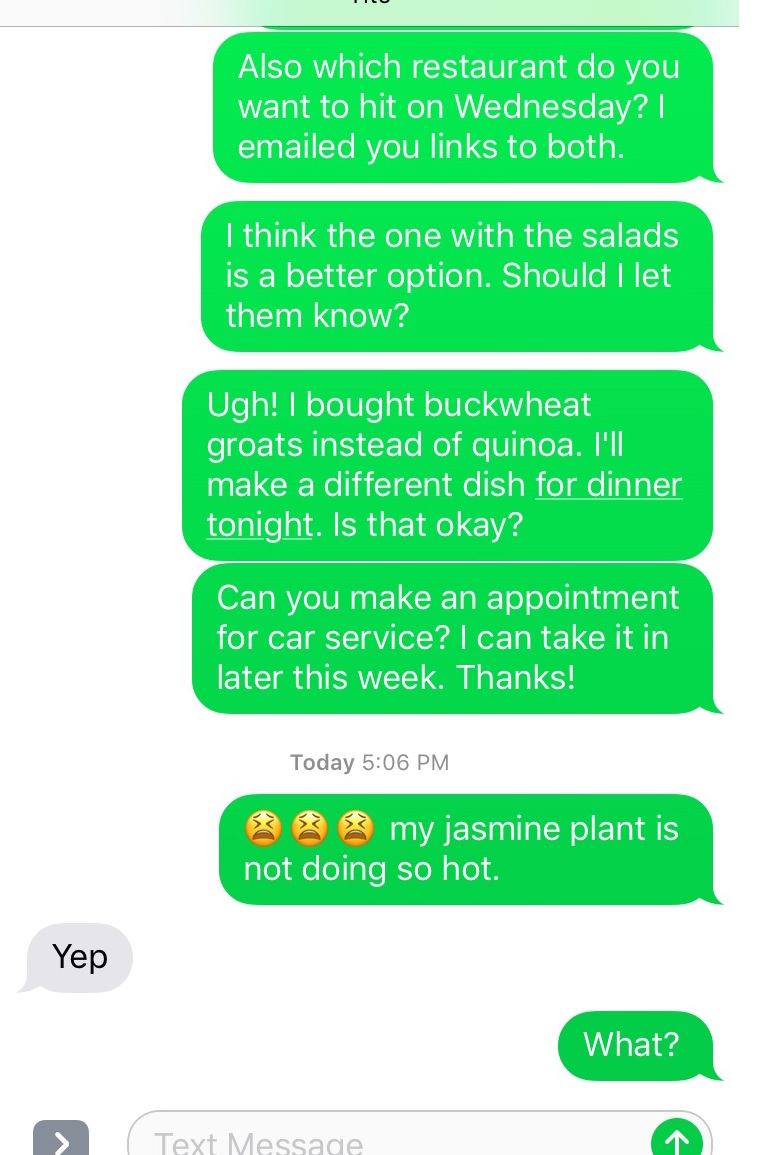 ---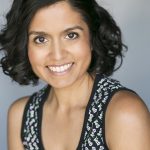 Monica Bhatnagar is a Los Angeles- based actor and filmmaker. She has worked on commercials for Lumosity, Honda, and Red Laser, and her sci-fi short film "Manikin", which she wrote, and acted in premiered at the Los Angeles Women's International Film Festival in March of 2016. Monica regularly acts in sketches for Late Night with Conan O'Brien. She also creates her own comedic sketches, including her latest, "Mediocre White Man Confidence…It's a hell of a drug". Follow her on Twitter: @bhatmon, and Facebook: @ActingMonica.