Finding the right foundation to match your South Asian skin tone and perfecting the art of contouring and highlighting are two fundamental basics of applying makeup that every girl wants to master. With that in mind, internationally recognized makeup artist Karuna Chani is hosting her first-ever "Makeup 101 Master Class" so that smart, hip, beautiful desi women can learn the tips and tricks they need to enhance their beauty.
Beauty topics covered during the class will include:
1. Finding the RIGHT foundation for your skin tone.
2. Highlighting and Contouring to perfection.
3. A professional look to carry you through the day
This is a kick-ass offer we do not want you to miss, so we've partnered with Karuna to give BG readers a special discount code for the class! Use the code BGM15 for $25 off the master class, which takes place on Thursday, September 17 at the Helen Mills Theater in New York City from 5:30 p.m. to 8:30 p.m. Light refreshments and snacks will be served. She will also give gift bags full of fabulous goodies for all the attendees!
And, we will be there to take photos and live Tweet the whole thing, so join us for a fun, beautified evening!
P.S. The last time we hung out with Karuna in her newly-done makeup studio, she treated our team like princesses, so be prepared for pampering, ladies!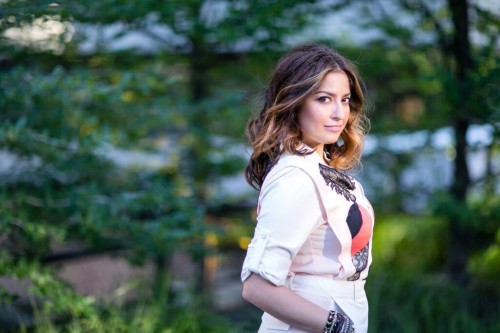 1. What can one expect from the master class?
Attendees can expect a fun evening of beauty that will not only arm them with new products, tips and tricks to make them feel more beautiful in their lives, but give them that added boost of confidence that they've been looking for. Also with refreshments and snacks, its a going to be a great afterwork event for you and your girlfriends!
2. How will this class differ from others in the beauty market?
To my knowledge, there is no makeup artist that is specifically catering to the beauty needs and concerns of South Asian/Indian women in a masterclass format. So, this class is not only the first of its kind but really an opportunity for me to reach more women with what I have learned being in the industry for more than 15 years.
3. What are some of the tips KC will cover?
This first class is a MAKEUP 101 class. So we're starting with the basics…Finding the right foundation for your skin and how to apply it. We're touching on the biggest trend in makeup now, highlighting and contouring. Then we'll finish off with a professional look to carry you through the day!
4. How important is it for women to learn a few makeup tips to enhance their life/beauty?
VERY! Power…through beauty! It really comes down to confidence. Looking good often translates into feeling good. Beauty can give you that armor to go out into the world and conquer it! And often Indian women have these incredible jobs, all the brain power and business acumen they need to be successful in those jobs, but they don't look the part. I think there's a misconception that it's hard or takes a lot of time to do makeup in the morning. But the reality is that it doesn't. In five to 10 minutes, women can apply their makeup, be out the door, and have all the confidence they need to get that promotion.
5. Do you need to be a makeup junkie or professional to attend?
Absolutely not! We want this class to serve as an introduction to beauty for beginners, and for the beauty junkies, it'll still be a great way for them to learn about great products and how to use them to enhance their beauty even more!
---
Need back to school inspiration? BG beauty editor Sapna Sakaria shares her secrets below. And if you want to meet our in-house beauty guru in person, she will also be at Karuna's makeup class on September 17. Join us, BG'ers 🙂