by Antara Mason
If working out at the gym was so fun and easy, everyone would be spending their days on the treadmill and repeating sets of crunches. Looking for inventive ways to burn a sweat can sometimes break your bank and take too much time, but there is a new app on the market that brings fitness to a new level of fun: the Learn Bhangra App.
That workout starts with bhangra and ends with bhangra, and it is easily accessible from your smart phone.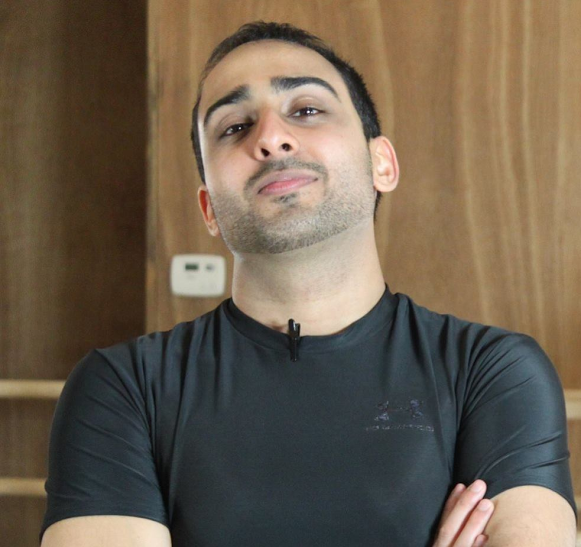 Lavesh Pritmani, 26, is a bhangra instructor from Raleigh, N.C., who teaches at Natya Academy. Since 2006, he has focused on running the bhangra programs at the academy, and coaching the competitive team, Gajjdi Jawani.
Recently, Pritmani and a group of friends took their dancing abilities to a new level by developing a fitness app to teach bhangra.
According to CEO Pritmani, the Learn Bhangra App is a revolutionary way to get fit, burn calories and have fun!

Bhangra is a high energy folk dance that originates from the Punjab region in South Asia, Pritmani said. Among the various workout sessions the app provides, Pritmani breaks down all the moves for you through a novel cardiovascular exercise program that simultaneously teaches you a dance and tones your body.
The soon-to-release free app allows you to learn the steps at your own pace. It also keeps track of your calories burned, points accumulated, and other metrics so you can measure your progress. If you are ready for the fitness component, you can try "The Bhangra Workout," which is a 30-day program available within the app. It conveniently mixes both instructional and workout videos.
The app features a forum and leaderboard to keep you connected within the Learn Bhangra App community, Pritmani explains. You can share your progress, ask questions and submit videos to get feedback on how you are doing!
Additionally, the app provides periodic challenges and contests, where you can win prizes, varying from Learn Bhangra App gear and merchandise to free workshops conducted by the instructors.
Best of all, once you have set up a Learn Bhangra account, you can later log-in on any iOS or Android device.
In addition to Pritmani, the Learn Bhangra App's team is comprised of: Sundeep Madhas, chief technology officer, Akshay Ahuja, chief strategy officer, Bianca Bulchandani, content director, Priya Patel, social media director and Nafisa Shaikh, chief of staff.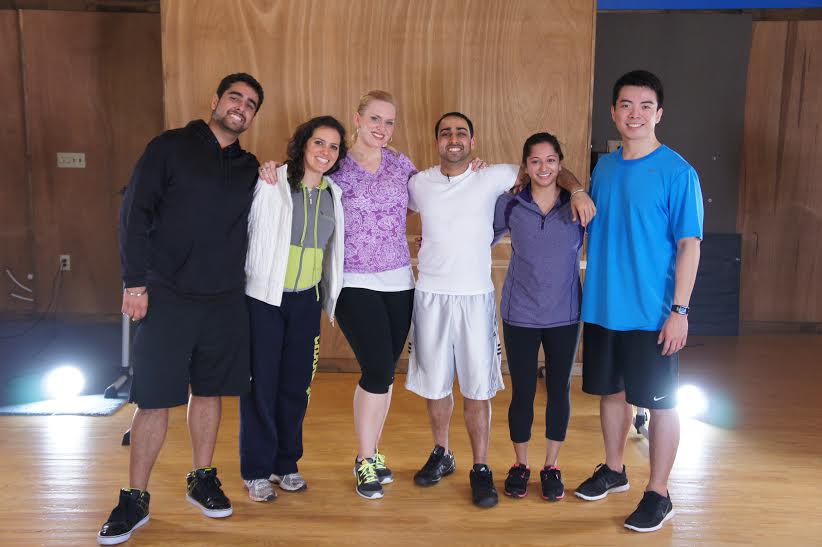 To learn more about Pritmani and the development of the app, read below:
When did you start dancing?
I actually hated dancing as a kid, but then I saw a 2003 Bruin Bhangra competition DVD and never looked back. My senior year of high school was when I really started trying! I learned on my own at first and then started teaching. After 6 years, I had the opportunity to learn from a former captain and coach of Punjab Agriculture University in 2012. From 2006-2012, I also competed on a teams from my studio and at the University of North Carolina at Chapel Hill."
What can you tell us about the app you're developing?
The app is more outside of the dance studio itself.  It's more of my baby, and my newest project. The app allows a user to learn basic, intermediate and advanced steps all for free. For those who enjoy what they're doing, can purchase workout apps. The goal is to let the user to try the 30-day workout plan, which is a combination of instructional and workout videos."
What has taken to get this idea off the ground?
First and foremost, it has taken discipline, and lots of time to get it up and running. We had to make sacrifices in certain circumstances, and I needed a good team, because you can't do everything on your own. You need the right people behind you, to expand the intellectual capital behind your project."

As for what inspired me to create the app, I wanted to spread folk Bhangra to the masses because I believe in the importance of what [the dance] means and the great exercise that it provides."
What demographic are you targeting with the app?
We have two main demographics: the workout enthusiasts, who are people using Crossfit, Insanity, P90X, and the South Asian community. Our community should be proud that there is an app which shows off our beautiful dance and culture. Anyone who wants a new way to get in shape, while having fun, should try it out."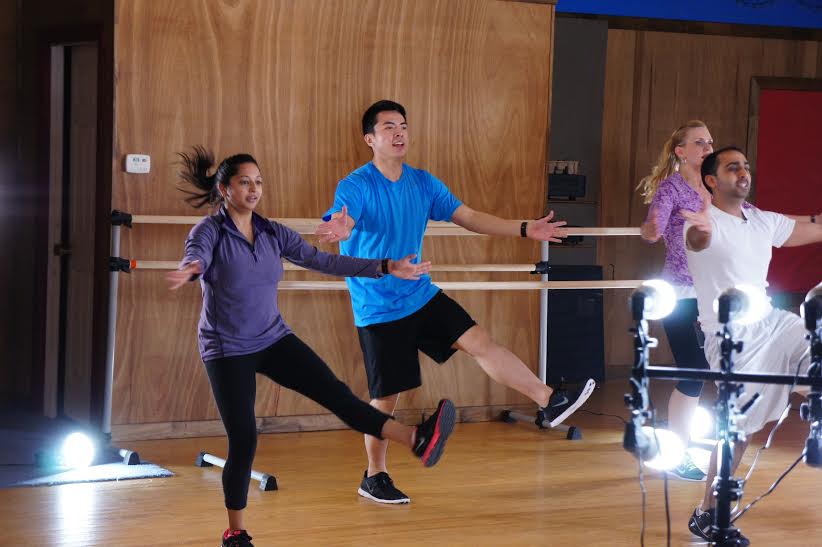 How does it get you in shape? Is it like Zumba with toning moves?
It is purely folk dance itself, not toning moves. But the actual steps themselves will make you workout. We have mixed the steps together, so you use all of your muscles while dancing. It is meant for a full body workout."
Will the music appeal to all demographics or are we keeping it traditional?
We are giving the opportunity to Bhangra artists, including Bikram Singh, G-Deep, Ricky Jatt and Baljit Malwa,  to get their music out there through our app. We pick the artists and songs that keep to the folk roots, but also to appeal to the non-Desi community. After all, the beats in bhangra are contagious!"
When is the release date for the Learn Bhangra App? Will there be other styles of dance featured?
The app will release at the end of August. We'd like to stick to bhangra for now, but for the future road map, other dances will have their own app, as to give respect to the individual styles.  Overall, we want bhangra to become a mainstream fitness workout style."
Antara Maso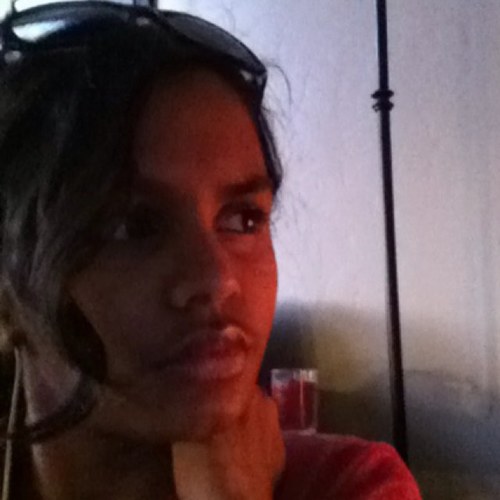 n is a freshman at Boise State studying secondary education. She enjoys pondering odd and unique thoughts in-between her favorite job-being a barista. She's a "SuperWhoLock" to the death and loves her friends even more! The sooner she can get out into the world and start changing things for good, the better! Tally Ho!