by BG Staff 
This post was originally published on our partner website India.com and is brought to you by our newest sponsor, KitaabWorld. 
Growing up in the U.S., we lived in a world of James (and the Giant Peach), Dorothy (and the Wizard of Oz) and Rebecca (Of SunnyBrook Farm) but not in one with a Seema, Aakash or Junaid. We perused wonderful picture books about Christmas and Hanukkah but not on Diwali or Eid. So when we found KitaabWorld, it was like wishing we could re-live my childhood with books that were about kids like us!
KitaabWorld is the one-stop shop for South Asian children's books, toys, and games. With books on art, adventures and folk tales, as well as festivals and traditions, KitaabWorld is an online platform for discovery of South Asian stories and culture.
The Search
CEO and co-founder Gauri Manglik worked as a business lawyer for startups in Palo Alto, California, for many years and witnessed a number of interesting startups coming through the door. The entrepreneur in her often searched for ideas she was passionate about.
"I used to think a lot about the disconnect between culture in our every day — the food we eat, the language we speak, clothes we wear, the music we listen to, the art in our homes to the fact that we only talked about culture in the larger sense of celebrating festivals with our kids," Manglik said. "I wanted for my kids to have a sense of pride and a strong connection with their South Asian identity."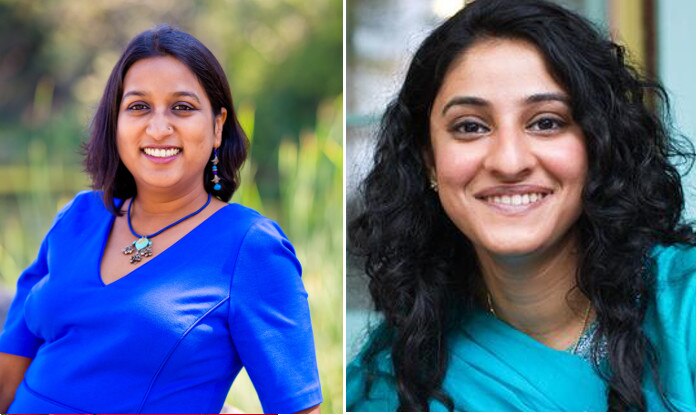 This led her to explore business ideas around making South Asian culture more accessible for kids and parents. She actively searched for books that reflected her childhood stories and traditions. She also looked for resources to teach her native Hindi to her children.
Along with friend and later co-founder, Sadaf Siddique, they discovered a wonderful world of South Asian literature. They found a number of global self-published authors writing South Asian children's books, as well as observed the burgeoning landscape of children's literature in South Asia. However, there was no easy way to discover these books since most of those were not available locally in libraries, bookstores or online. That sparked the idea to create a niche e-commerce platform which focusses exclusively on South Asian books and resources.
Extensive Collection
KitaabWorld's books are curated keeping in mind quality of writing and illustrations. While some are informative and instructive, others have wonderful rhythm and rhyme or are just plain visually gorgeous! You can purchase all their products online by browsing age, subject, format, language and country.
KitaabWorld's 'How we live' category is a great way for kids to see themselves represented in daily activities from food to vacations and festivals.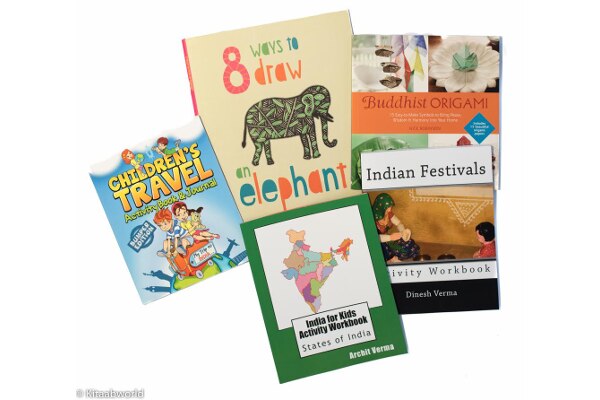 Their ' Visionaries' category reminds us of all the inspiring leaders from Gandhi to Malala. From puzzles and games that celebrate Indian art forms and legends to memory game about different cities of the world, KitaabWorld has a wide selection to choose from.
Promoting Bilingualism
KitaabWorld also has a growing bilingual section in languages such as Hindi, Gujarati, Punjabi, Bengali, Urdu, Tamil and Nepali.
"We have  a wonderful compilation of books, including many that children in the U.S. are familiar with such as Eric Carle's books that are translated into many different South Asian languages. This makes learning a new language fun, engaging and familiar," Manglik said.

"Ultimately, we are trying to create value for parents, by providing them resources to introduce their children to South Asian culture. And specifically, for South Asian parents, our products are a way to remain connected to their heritage in a fun, and engaging way," she added. "There is no doubt that for South Asian children, seeing themselves represented in the pages of a book—even just a character with a familiar name, family, and food—is empowering."

"Given the wide diversity within South Asia itself, we wanted to cater to all religions and languages. In addition, we want to showcase it to others so that it sparks an interest, and hopefully, the desire to know more."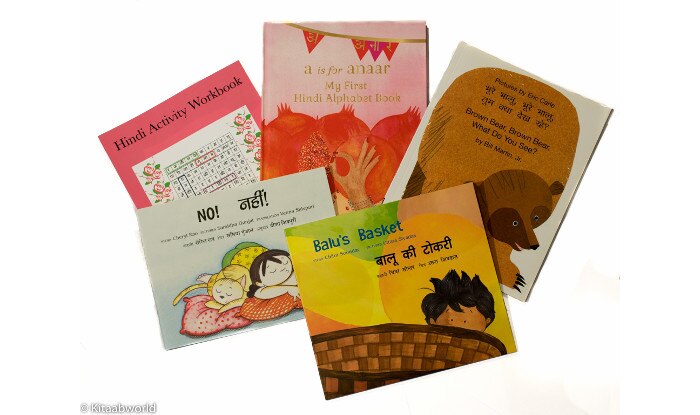 Diversity and Representation
The founders also noticed a lack of resources that teach American kids about world cultures. They read research on racism where they discovered:
"Children are aware of differences in skin color, languages, foods, as early as three-year-old. However, there is no formal exposure for them until they go to college," Manglik said.
Through KitaabWorld, they aspire to make South Asian children's literature more mainstream.
"There is a great need for our diverse voices to be represented in the American mainstream and that goes for authors, publishers, distributors, marketers, all the way to the consumer. Making South Asian culture easy to access, learn about and include in our libraries, communities and neighborhoods is very much part of what KitaabWorld aspires to do," she added.
"A good story—and we have many—can cross many borders and touch many people. Children most of all are accepting of new places and ideas. In a time of growing xenophobia to have them know at an early age that we all are same despite our differences, can go a long way to creating tolerance and acceptance. To this end, we have curated specific book bundles for teachers and libraries that showcase South Asia. These are further divided into preschool, elementary, middle and high school book bundles that can be donated to libraries and schools. This is a great way for them to increase their diverse book collection."
Good Beginnings
Luckily for them, South Asian American consumers are equally thirsty for a venture of this kind. The response to their launch has been overwhelming so far.
"Just to give you an example, we received orders from parents in Kansas, Ohio, and Florida within just two to three weeks of our beta launch, so clearly the word-of-mouth within the South Asian community works. However, we still have a long way to go," she said.
Just one look at their testimonials page shows that many South Asian authors – such as Amitav Ghosh, Mitali Perkins, and Hena Khan have shown their support for KitaabWorld.

As female entrepreneurs of color in Silicon Valley aiming to spread awareness about South Asia's different cultures, Manglik and Siddique have their work cut out for them, which makes what they are doing all the more inspiring.
"At the end of the day, we hope to instill a love for books that can create a sense of belonging. We hope to sow the seeds for your loved ones to stay rooted in their culture and language while branching out into a new world of ideas, creativity, and imagination," Manglik said.

"We invite you to weave this rich tapestry of South Asia into your own world. Together, we can connect the world to South Asia, one book at a time," she added.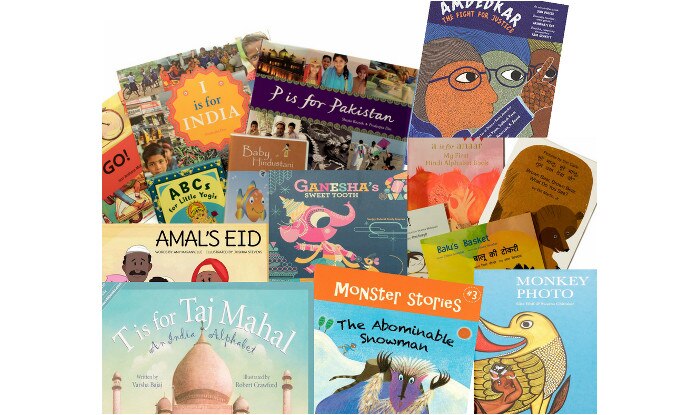 KitaabWorld is running a Donate for Diversity campaign where one can donate specially curated book bundles to preschools, elementary, middle and high school libraries, as well as local libraries to increase their diverse books collection.
---
A note from the co-founders:
As an independent bookstore, we have handpicked books, toys and games from more than eight South Asian countries to help children learn and experience the diverse elements of South Asian culture. Our products reflect key elements of our culture such as art, dance, food, folktales, history, religions, mythologies, and traditions. Our engaging bilingual books and fun community events are geared towards interweaving your stories with ours. To know more about our story, click here.
Make your first purchase at KitaabWorld today and enjoy 10% off with discount code BGM10. For more details, please visit their website, follow their Facebook, Twitter, and Instagram page.