by Syeda Hasan

When I stepped out of Karachi's Jinnah International Airport this January, I expected to feel some culture shock. I hadn't been to the city in over two years, and I prepared to adjust to the blaring car horns and reckless drivers all over again. Karachi traffic had always made me nervous, but to my surprise, I didn't even flinch on this car ride. I was fresh from a 24-hour journey from my hometown of Houston, Texas, but I felt like I was coming home.
Five years ago, I took my first trip to Pakistan to visit my parents who had recently moved to Karachi. I wrote this piece for Brown Girl reflecting on my travels and new experiences.
Today, visiting Pakistan numerous times and being in constant communication with my family here has given me a realer picture of the country in general and of Karachi in particular.
Like many cities in the developing world, Karachi is hot, crowded, messy and polluted. Its rampant political corruption and underworld of crime subject it to scathing media portrayals.
A 2012 report by Al Jazeera dubbed Karachi the most dangerous city in the world. Local newspaper the Nation cited 2013 as the deadliest year in Karachi's history, with over 3,000 residents killed. While these reports are real and important to recognize, it's hard to explain that they don't paint a complete picture.
My extended family in Houston tends to think of Karachi as a dangerous den of crime. Every day, they see accounts of shootings, bombings and kidnappings on the Urdu news stations. The cosmopolitan city they left behind in the 1980s seems a distant memory.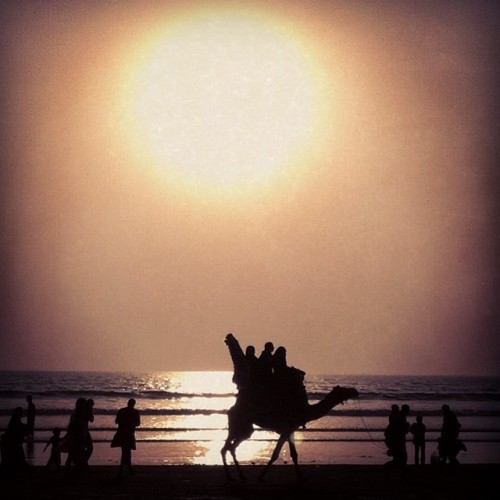 My family in Pakistan faces these dangers daily, but they don't live in fanatic fear. They go to work and stop for samosas on the way home. They dance at weddings and enjoy camel rides on the beach. They play it street smart and avoid dangerous neighborhoods. When this is your home, what other choice do you have?
I feel caught somewhere in the middle. When I'm home in Texas, I have a constant worry about my parents' safety in the back of my mind. When I'm in Karachi, that worried voice quiets down a bit. I gain a sense of normalcy as I see my parents go about their daily routines. The only time I feel completely at peace is when they are in front of me.
My experience living in both the United States and Pakistan has allowed me to see what Karachi looks like through these two opposing lenses.
When I tell my American friends I'm going to visit Pakistan, I'm often met with the same questions – "Is it safe? Are you scared? Are you sure you want to go there?"
Yes I'm going, and yes I'll continue to go. Although I understand their concern, it makes me laugh because I held those same fears before I came to Karachi and lived it for myself. In the first year that my parents moved here, I followed the Pakistani news religiously. I was frightened by reports of the Taliban gaining strongholds in the north, advancing closer to the nation's capital of Islamabad.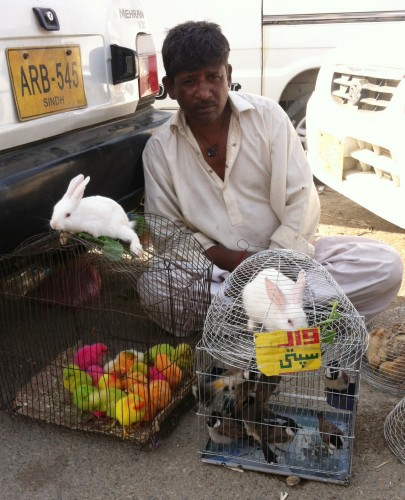 When I raised these concerns to my dad, he laughed and said "don't worry, this kind of thing is always going on here." I've learned that it's true. There is always some form of political unrest, threat of religious extremism and violence. But throughout all of that, life still goes on in Pakistan.
The reality of life in Karachi makes me hyperaware of how short life is and how vulnerable we are as human beings. We are just walking flesh and bones. We're not bulletproof. But we can either choose to stay huddled up safely in our homes or step out despite the dangers. The resiliency of the Pakistani people reminds me that we all have some fight in us, and life won't stop unless we allow it to.
When I am out with my family, one of the hundreds of cars packed onto the noisy street, I feel an unexpected comfort. It's reassuring to see so many people going about their lives, no matter the odds, no matter the danger. Anything could happen at any moment, but it feels like we're all in it together.
Have you travelled to Karachi or another part of the world affected by violence? Is there unrest in the country where your family lives? How do you deal with it?
Images provided by Syeda Hasan