by BG Staff
The following post is brought to you by Kama App, and originally published on our partner website, India.com. 
Just one year ago, Trishul Patel, a 29-year-old New Jersey resident and Staten Island native, was sitting with a group of his friends, chatting about some of their dilemmas with online dating.
"They shared a similar frustration of how difficult it is to find someone of Indian descent on Match.com, OkCupid, Tinder and other dating platforms, but none of us had a desire to use more traditional matrimonial websites," Patel recalled.
It was then that the idea for a new, revolutionary, and user-friendly dating app geared toward the savvy South Asian community was born.
"Our inspiration was to develop an app that enables like-minded South Asians to connect on a reliable, smart platform," he explained.
In February 2015, six months after that fateful conversation with his friends, Patel and his friend of 10 years, Pinal, co-founded Kama, introducing a free version on Apple's App Store.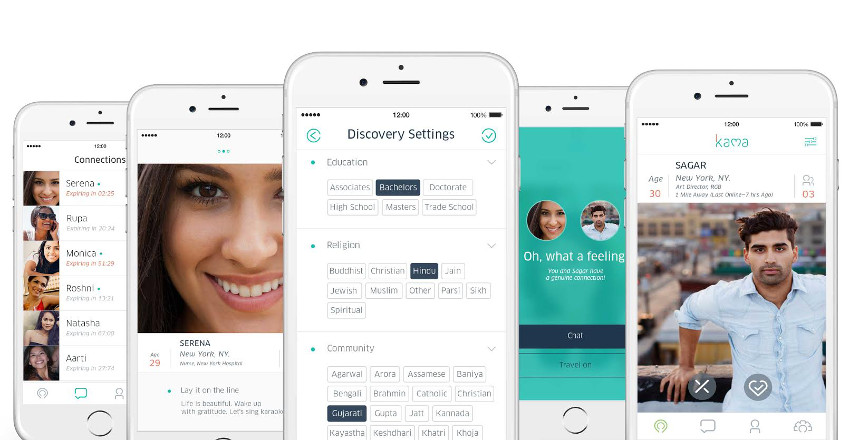 The pair sought to create a "Goldilocks" dating app for the South Asian community, developed to fill the gap between apps that are either too generalized and liberal (like Tinder), or too conservative (matrimony websites like Shaadi.com). Realizing that many South Asians no longer "fit the mold of what their parents wanted them to be," Patel noted that it was crucial for Kama to showcase that evolution.
"For the team and I, it is extremely important to build a stronger South Asian community, and this platform is meant to do that," he said. "We are entrepreneurs, creators, innovators, designers, philanthropists, artists, actors, comedians, writers, and much more."

"If you are an Indian man or woman (particularly in the U.S., Canada, or U.K.), it is difficult to find a compelling match who shares similar professional ambitions and cultural beliefs—unless, of course, you are looking for love on a traditional matrimonial website," he added. "Our solution was to develop a dating app for those savvy and sophisticated Indians who have a modern mindset, but who still embrace their culture."
Though there may be some similarities in terms of features—such as swiping and connecting to Facebook—Patel said that Kama is a very different type of dating app than Tinder.
"We took an entirely different approach with the design of our application, including discovery filters and communication tools to ensure we attract a higher caliber of users who are really looking to find a genuine connection, not just a hook-up," Patel said.

"Besides enabling users to filter by religion or community, we collect education and profession information from our users as a default. Additionally, we realize how busy our users are, so we set boundaries within the app, such as a 72-hour match expiration and thoughtfully scheduled match opportunities to prevent the overwhelming, cluttered inbox that distracts rather than engages."
According to the Pew Research Center, approximately one in five adults ages 25 to 34 have tried online dating. As the stigma associated with online dating begins to fade away and millennials continue to embrace this increasingly popular method of dating, the number of options of dating platforms also continues to grow.
"With so many choices it is important to remember to always have high standards—even when it comes to choosing a dating app," Patel said. "It's easy to get caught up in the frenzy of swiping, chatting, and going on endless dates without finding a meaningful connection. If you are looking for love, then choose an app that supports this goal."
Kama is now available for download at the Apple App Store and is free for all users. The team is currently developing a version for Android and is accepting names for the wait list on its website.
"We launched to the public a couple weeks ago, so we are hoping to share some success stories in the coming months!" Patel said.
---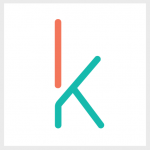 Kama is not the typical dating app, it's smarter. We enhance your mobile dating experience by increasing the relevancy and sophistication of your matches. You don't have to cross paths with someone, share mutual friends, or swipe endlessly to make high-quality connections, Kama gives you full control over your search preferences. Our superior social discovery, geolocation, and connection logic creates the ultimate mobile dating and social experience for South Asians — it's completely personalized and tailored to fit your lifestyle. Follow them on Facebook, Instagram and Twitter.