by Sarah Khan – Follow @karahshan
I slid into Jemar Michael's DM's about "Dear White People" a series that released on Netflix, based off the indie film "Dear White People" by Justin Simien.
YT people have been losing their damn minds off the title of the upcoming series, because, well, they think it's racist (it's not). People have gone as far as canceling their Netflix subscriptions (you know they'll get it back within a month).
The rest of the world is here for it.
The movie debuted at Sundance in 2014 and was a hit. It shortly went to theaters and people were there for it then, too.
The series is ten episodes long and we're hoping it gets renewed for a second season!

I came through in the dm's real quick when I saw Michael's trolling wypipo who were coming at him for being racist. You go Michael!

He wants you to know these things:
1. He's not here for your alternative facts!
2. Reverse racism isn't real.
Please understand the difference between being prejudice and being racist. (Author's note: just cause you watched pride and prejudice don't mean shit.)
After all, our president has Twitter fingers.
And do yourself a favor and look up the definition for "minomer" as well.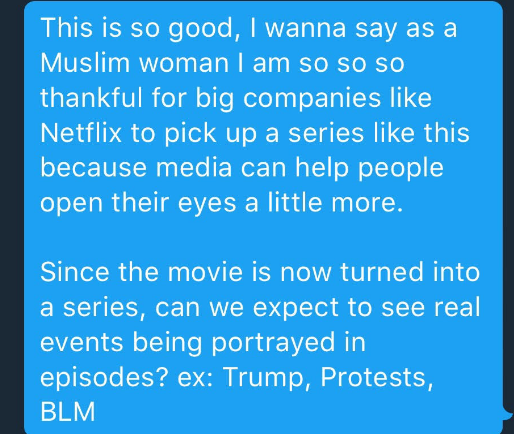 At this point, I'm realizing how badly we need a series like this. Are we going to see references to Black Lives Matter? Oranges? 53 percent of white women?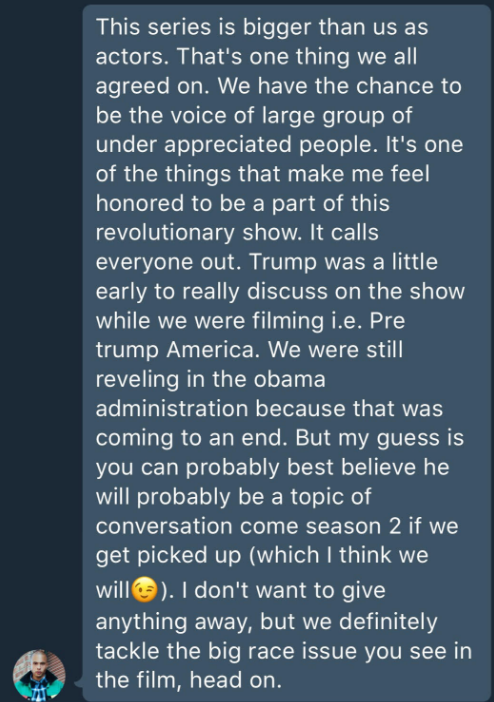 We already want a season two!
NETFLIX LETS GO.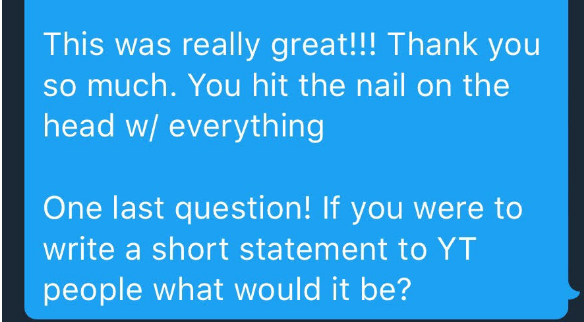 "Dear White People" is set to released on April 28. And, I can't wait to finish the series, can you?
---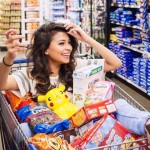 Sarah Khan is aspiring to be Sharmila Tagore with the swag of Aaliyah. She is 23-years-old and her mom won't stop asking her about marriage. Sarah usually ends up telling her mom that she wants to marry an African-American Jew, which causes her mother to promptly throw chappals at her. Sarah wants Drake to know that she's down and ready whenever he is. Sarah is also 257 Pokemon away from catching them all.