We all know Jay Sean's always been hilarious when it comes to doing interviews, and just being an overall jokester is a part of his personality. He Tweeted this video of him and his friend DJ Bliss cruising in Dubai with a giant panda stuffed animal in the backseat.
Of course, Jay Sean would substitute panda with a camel, we love it! Can't get any browner than that. The fact he pulls out a stuffed camel has to be my favorite part.
Lol 😉 Some jokes while in Dubai. pic.twitter.com/tA1OEwZ0Eg

— Jay Sean (@jaysean) July 3, 2016
Honestly, does anyone really know the lyrics to that song? Jay Sean has a valid point, if songs like 'Panda' can become a super hit with lyrics that don't make any sense whatsoever, as long as the song has a good beat anything can work right? Oh music nowadays…it's
Oh music nowadays…it's okay, we're still listening and we'll still be fans, even when we don't know what you're saying! The song "Work" by RI RI being another great example or any song hip hop artist Fetty Wap comes out with, let's be real.
This isn't the first time Jay Sean's made a camel comment. Remember his interview way back in 2009 with Salman Malik speaking in Punjabi for the first time. Major throwback moment from Jay, he looked so different.
Also, if you haven't listened to it yet, go listen to Jay Sean's new hit single "Make my love go" featuring Sean Paul. The beat is great and yeah, Sean Paul's part can be difficult to understand but, again, we still love it and we'll still be jamming to it. Also, just for us fans, Jay Sean just dropped a Desi version of that single on sound cloud with Dj Vix and BIKS. Be sure to check it out and show him some love. We're still anticipating the wait for the new album, hopefully, comes out soon. (Crosses fingers)
To all my desi fans! Check out this fire official desi remix of "make my love go" by @biksofficial and djviks. https://t.co/cS4ug8kZJo

— Jay Sean (@jaysean) July 20, 2016
---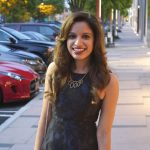 Tayeba Hussain is a native New Yorker, with dreams of becoming a talk show host with a giant cliché coffee mug one day, a la your next Tyra Banks, or Ellen DeGeneres. She's in love with all things media and has also been published on MTV news. You can check out her MTV articles here, and follow her on Instagram @simplytaystyles101.