by Tayeba Hussain – Follow @browngirlmag
"Jab Harry Met Sejal" is a predictable romantic comedy about a man named Harry, played by Shah Rukh Khan, who is a tour guide in Europe, but his roots lie in Punjab, India. He seems happy with his career, but one thing is surely missing from his life.And what would that be exactly, you may ask? Sejal obviously!
Played by Anushka Sharma, Sejal is a careless, fun, witty, yet innocent Guju girl who is looking to break out of her comfort zone.
Harry was Sejal's tour guide while on a family trip. Somehow on this trip, Sejal happens to lose her engagement ring that her man had literally given her a day before they were about to go back home to India. She then refuses to go back home until she finds the ring, and she drags Harry into staying with her until she does.
I'm sure you all know what that means, the two clearly start to develop feelings for each other. The views of Amsterdam and Prague were beautiful, but the story line was just so boring — in fact, the movie could have ended an hour early! There was no need to stretch out the story because audiences were already falling asleep even before we hit the intermission.
The random outbursts where they had to break out into the songs weren't Bollywood random, they were actually random! None of the songs flowed well with the story at all, which is just another disappointment. The song that was supposed to bring audiences to theaters, "Beech Beech Mein," lasted for about 3 minutes and popped up out of nowhere, leaving everyone in my theater confused as to why it was even necessary.
And as if it hasn't been said enough, Shah Rukh Khan needs to stop playing roles made for someone in their late 20's or mid 30's. He needs to start adapting to roles that fit him, and not forcing roles to adapt to him. I thought after "Dear Zindagi," Shah Rukh Khan's need to play opposite younger heroines and playing younger characters couldn't get worse, but this movie really showed otherwise.
There's no doubt that Shah Rukh Khan is a legend, I just think he should either retire to keep his reputation intact, or again stick to roles that are made for his age. There is a way to age gracefully in cinema, for some reason so many older actors refuse to do it.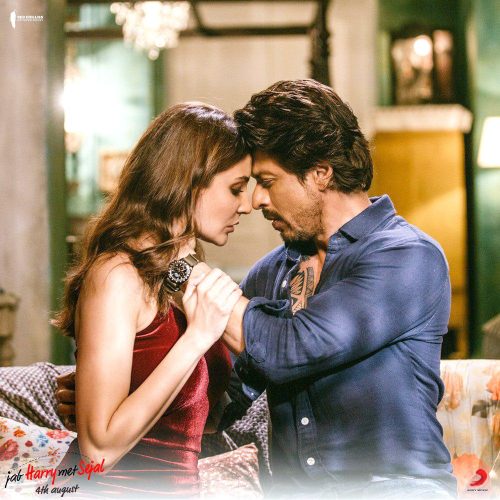 SRK, you have shown us time and time again what romance should look like. But this role was nothing like your old, iconic characters. "Jab Harry Met Sejal" had awkward club scenes and uncomfortable dialogue, and it just made you look like a creepy womanizer.
I know that this is just what Bollywood thinks this generation wants to see. But in reality, if we can't get more realistic stories about modern love stories, then all we really want is the innocent, classic Bollywood back. Especially when it comes to Shah Rukh Khan's roles. Seriously, bring back the "Kuch Kuch Hota Hai", and "Kabhie Kushi Kabhi Gham" feels, please! We're begging here!
 [Photo Source: Red Chillies Entertainment]
---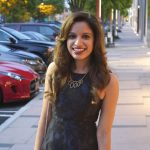 Tayeba Hussain is a native New Yorker, with dreams of becoming a talk show host with a giant cliché coffee mug one day, a la your next Tyra Banks, or Ellen DeGeneres. She's in love with all things media and has also been published on MTV news. You can check out her MTV articles here, and follow her on Instagram @simplytaystyles101.