by Sonali Gupta
This post was originally published on our partner website India.com.
India-born vocalist and composer Kiran Ahluwalia kicks off her U.S. tour for her latest album, "Sanata: Stillness." The two-time JUNO Award, known as the Canadian Grammys, recipient's career spans over a decade and includes six groundbreaking albums.
Raised in Canada by musical parents, Ahluwalia caught the music bug at an early age.
"I started by learning English nursery rhymes," she said. "When I was around five-years-old my parents hired a professional classical Indian music teacher for me."

After graduating from University of Toronto and earning an MBA from Dalhousie University, Ahluwalia chose to pursue a career in music. What followed was a fourteen-year period of intense musical study in India.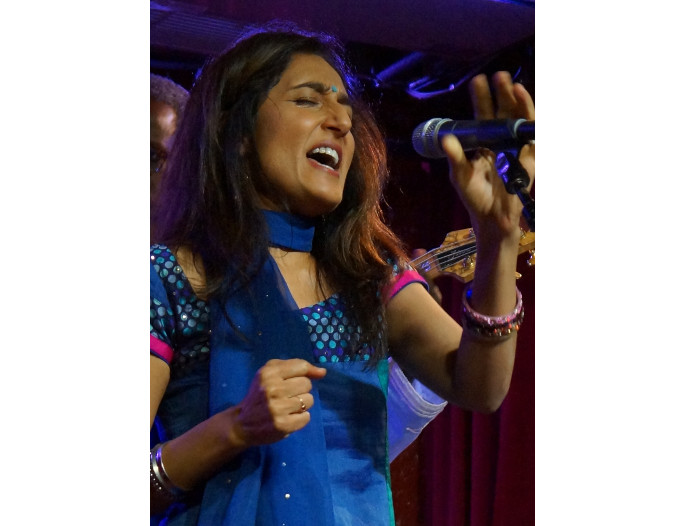 "My parents didn't like the decision to go to India," she said. "When they saw I was adamant about it, they came around and started helping me in every which way."
Ahluwalia trained in Mumbai, Hyderabad and Punjab, where she learned the musical stylings of each state.
"That's where I picked up folk tunes, ghazals (songs based on poetry) and Sufi Punjabi melodies," she said.
Travels throughout India, Pakistan and later, Europe and Africa continued to impact her music. Ahluwalia performed at several festivals in Canada before releasing her first commercial album "Kashish—Attraction" in 2000. Festival collaborations exposed Ahluwalia to new global sounds.
"It was an euphoric feeling, connecting with the music from different cultures," she said. "It opened my ears to music from around the world."
An encounter with legendary Malian group Tinariwen sparked her interest in African desert music.
"I was really mesmerized by desert blues when I started hearing music directly from the Saharan Desert," Ahluwalia said. "It was hypnotic. The song "Tere Darsan" on my album 'Wanderlust' was my first song influenced by desert blues."
The songstress' distinct sound is described by Ahluwalia as, "contemporary modern Indian music with influences from the Sahara and Desert Blues."
"It's definitely still Indian music. When I say desert blues many Indians don't know what to make of that. I performed at the Jaipur Literary Festival last year in India and it was nice to see other desert blues musicians out there," she added.
She cited Indian singer-songwriter Jagjit Singh as a musical influence.
"I spent many hours as a child listening to his voice," Ahluwalia said.
Kiran Ahluwalia is scheduled to perform at Roulette in Downtown Brooklyn, New York on Feb 21, 2015 and at the SFJAZZ Center in San Francisco on March 20, 2015. Keep up with her latest updates through her Website and Facebook.
[divider]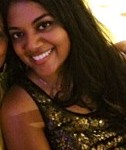 Sonali is as a freelance journalist and community activist based out of New Jersey. She spent the last three years living in India, which inspired Sonali to begin documenting her experiences as an Indian-American both in the U.S. and abroad. Her main topics of writing include lifestyle, entertainment, and health and wellness. You can follow Sonali's work and travels on Twitter or on her blog How Strait the Gait.