by Rani Shah – Follow @raanstermonster   
Disclaimer: The article below is satire.
LONDON, UK – British retailer, ASOS, recently came under fire for selling an obvious tikka as a 'Chandelier Hair Clip' on their website.
NO Asos, it's not a chandelier for your bloody head. It's known as a 'tikli' in South Asian culture. #sayitlikeitis pic.twitter.com/y6XRcvCgLP

— aisha (@ashibob) April 4, 2017

White people renaming objects so that they are easier to pronounce (Turmeric Latte, POUND, Chai Tea, etc.) by their target market, suburban teenagers and vegan moms, is nothing new. However, this new trend is slowly taking shape in America's conference rooms as well.
The Marketing Executives Homestead (MEH), has for years wanted a more cohesive language surrounding their various markets to reduce confusion and encourage sales.
Composed of 21 white men, MEH recently voted to change the name of India, a country with a population of 1.2 billion people, to 'Bollywood Land.'
"India is a magical place of spicy food and colorful fabrics", remarked Urban Outfitters VP of Marketing and MEH board member, Carl Davis. "But let's just call it what it truly is and make it easier for consumers to relate to India. Bollywood Land is an homage to what India stands for."
Upon asking what other marketing language changes will be made, MEH board members agreed that sarees will be now be called 'Long Wrap Dresses' and former Miss World, Priyanka Chopra will be renamed 'That Pretty Ethnic Girl.'
An informal poll asked the MEH board members if any of them had ever visited Bollywood Land, formerly known as India, to which they all responded, "Not yet, but even we know we won't be flying via United Airlines."
---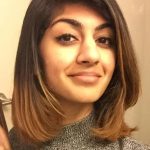 Rani Shah is the founder and writer for Fuss Class News, a South Asian satire site. Her hatred of lettuce and appreciation of sprinkles means her friends' circle has very interesting dinner parties.