by Chhaya Nene
This post was originally published on our partner website India.com. 
August 15 will always be etched in India's history—it's the day our country finally got its independence. It is a day filled with love for the country and, of course, amazing food, fireworks, and general happiness that we are not under the control of the British Raj.
India gained Independence in 1947 and is know for doing so by largely following a civil disobedience method. It also coincided with the partition of India, which was divided by religious sectors and Pakistan was formed. Fifteen million people were displaced and thousands lost their lives due to violence.
As we approach the 69th year of independence, here are some movies to get you in the patriotic spirit!
1. "Lagaan"
Who doesn't love Aamir Khan and his films? They always seem to have socio-political messages, and "Lagaan" was no different. It is about defeating the British rulers through a cricket game. It involves concepts of taxing the poor, drought problems faced by villages, and it also involves a developing love story between a local village boy Bhuvan (Khan) and a Britisher. The film has a good mix of British and desi actors throughout the movie. It was nominated for the Academy Award for Best Foreign Language Film in 2002.
2. "Mangal Pandey"
In another patriotic film, Aamir Khan plays Mangal Pandey, an Indian soldier who was known for his role in the Indian Mutiny of 1857. Pandey befriends a British soldier after saving his life. The two have their own set of struggles after the Enfield rifled musket is introduced in combat. This musket had paper cartridges that were greased in either pork or beef which is sacrilegious for Muslims and Hindus. In order to use the cartridges, one has to bite it open which was obviously problematic. The British soldier vouch the cartridges are clean which Pandey finds out is not. This leads to action that cannot be missed!
3. "Gadar: Ek Prem Katha"
https://www.youtube.com/watch?v=2BeLl3qdNlo
This movie stars Sunny Deol, Amisha Patel, and Amrish Puri. It is a love story wrapped in an action movie set during the time of the partition. The film sold more tickets than any other film in history other than "Sholay." Deol plays Tara Singh, a Sikh man and Patel plays Sakeena, a Muslim woman. Singh protects Sakeena by disguising her as a Sikh from men who want to rape and murder her. Eventually, the two fall in love and you see the struggle between Hindus and Muslims during this time.
4. "Jhansi Ki Rani"
This is a 1953 film about Lakshmibai, better known as the Rani of Jhansi. She was born as Manikarnika and was the queen of the Jhansi State. This woman was a total and complete badass. She led a rebellion against the British in the Indian Rebellion of 1857. During a battle, she was wounded and insisted that someone burn her body so the British would not destroy it. The movie was directed by Sohrab Modi.
5. "Chak De! India"
https://www.youtube.com/watch?v=sBHHXWnng9Q
Shah Rukh Khan delivered one of his finest performances in this sports film as the former captain of the Indian men's national field hockey team. During an Indo-Pak face-off, his team loses and his character comes into question. He returns after a few years to coach a failing women's hockey team. The film hit all the right spots with its character growth, including all the girls who were a part of the team. The film won tons of awards, not to anyone's surprise.
6. "Rang De Basanti"
Another Aamir Khan film which speaks directly to the patriotic in you. A British documentary filmmaker, who is determined to make a movie about Indian freedom fighters, moves to Delhi to live with a friend (Soha Ali Khan) and befriends her whole gang, including her fiance who meets an untimely death as he is a pilot. The gang revolts against the Government to demand justice but it yields nothing so they decide to take matters into their own hands. The film also stars Siddharth Narayan, Sharman Joshi, and Kunal Kapoor. When it was released, it shattered all the opening box office records in India and was very well-received.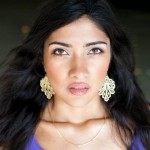 Chhaya Nene is a tenacious journalist and actress based in Los Angeles. Nene recently graduated with her Masters as Valedictorian from USC's Annenberg School of Journalism and enjoys covering all types of news beats, especially hardnews, lifestyle, art & culture. Recently, Nene worked with Sir Patrick Stewart in his new pilot 'Blunt Talk,' and with Gisele Bundchen in an internationally broadcast fashion commercial.