by Payal Patel
The following post is brought to you by our sponsor, IndiaBoulevard.com— a marketplace for Indian fashion. These photo series are a part of our 'East Meets West' photo shoot, curated in efforts to showcase how we merge our eastern and western flairs to shape our identities.
As a makeup artist and beauty expert, my style is naturally defined by aesthetic. I consider my style to be feminine with a mix of tomboy-meets-street. Expressing my artistry, and balancing it out with a neutral semi-femme style, is how I best describe my fashion. There is something appealing about going full glam with hair and makeup while dressing casual chic.
Being an Indian woman raised in American mainstream culture, I am lucky to have had the best of both worlds. In the eyes of an Indian native, the "American culture" means women wearing shirts, jeans, skirts, and dresses versus traditional Indian wear on a day-to-day basis. Being born in this country has allowed me to adopt the American style, but creatively add my cultural touch. Indian clothing is a mix of vibrant colors and textures, with such unique attention to detail. Incorporating all of these factors into my personal style is how I bring both worlds together. I am immediately attracted to garments that have that uniqueness of color and detail; the same way I envision makeup on skin. I like for my style to have the "it" factor.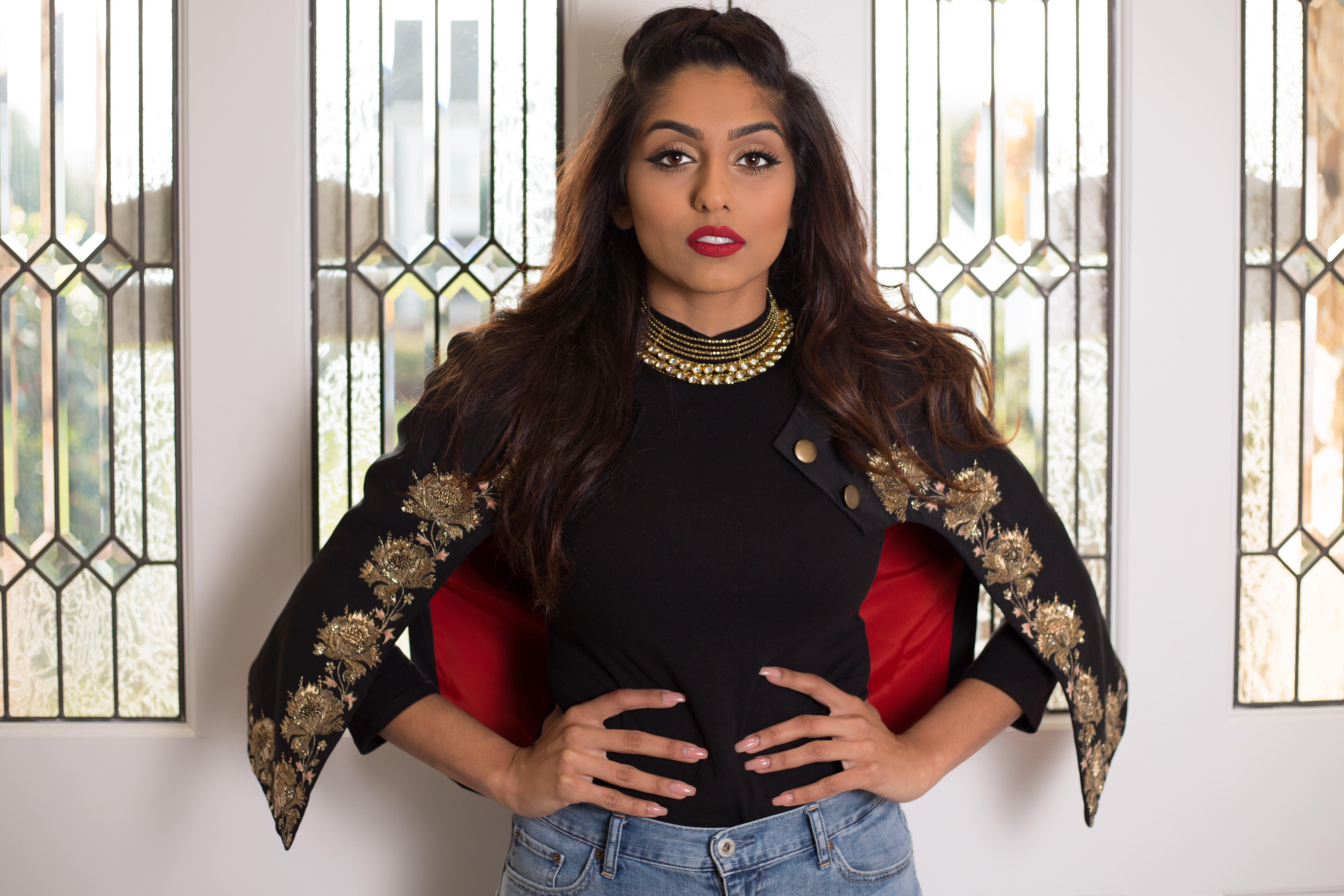 [In this photo shoot, Payal is seen wearing IndiaBoulevard's custom-designed, embroidered Cape Jacket.]
Growing up with a father who was an artist, and a mother who is a healthcare professional, both of my parents taught me to express my artistic talent, but work hard. This allowed me to evolve into a strong-minded, driven, and confident woman. 
How does this translate into my sense of style? One thing I look for in my wardrobe is boldness because it makes me feel confident and truly defines my personality and style together. From a statement piece to a bold lip color, I want to feel confident, and positive, head to toe— whether my style for the day is hipster chic, tomboy-meets-street, or total femme top to bottom.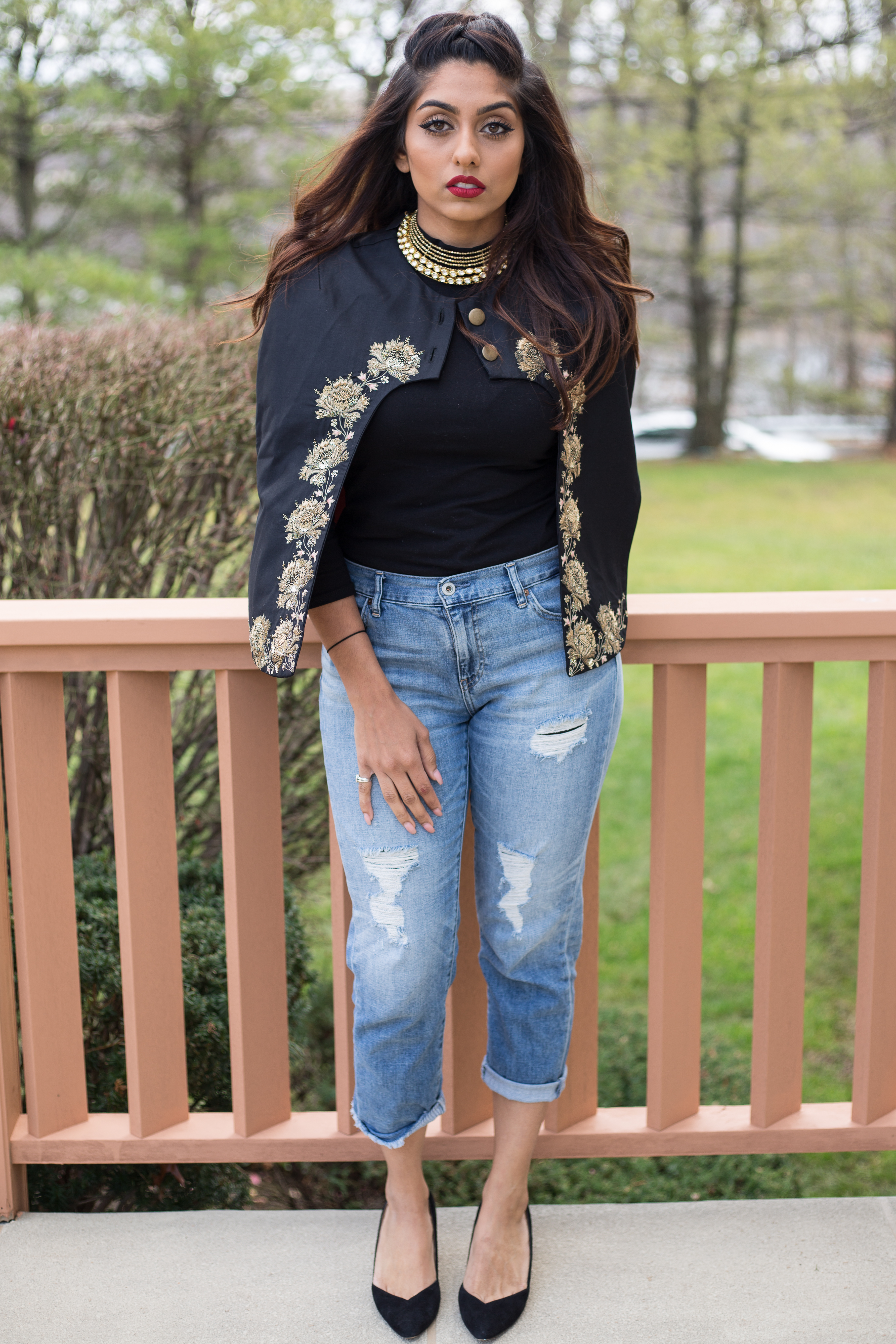 As I discover new elements about my style, I learn more about myself. One thing that has stayed consistent is simply feeling like me; bold, colorful, loud, chic, and a tomboy all in one. Being a part of the Indian culture allows me to add that unique twist of vibrancy to my looks, and incorporating bold colors in my makeup or clothing gives me the confidence that I want to feel every day. I can truly appreciate my style as a mesh of two worlds into one, all which defines my personality and love for the Indian culture.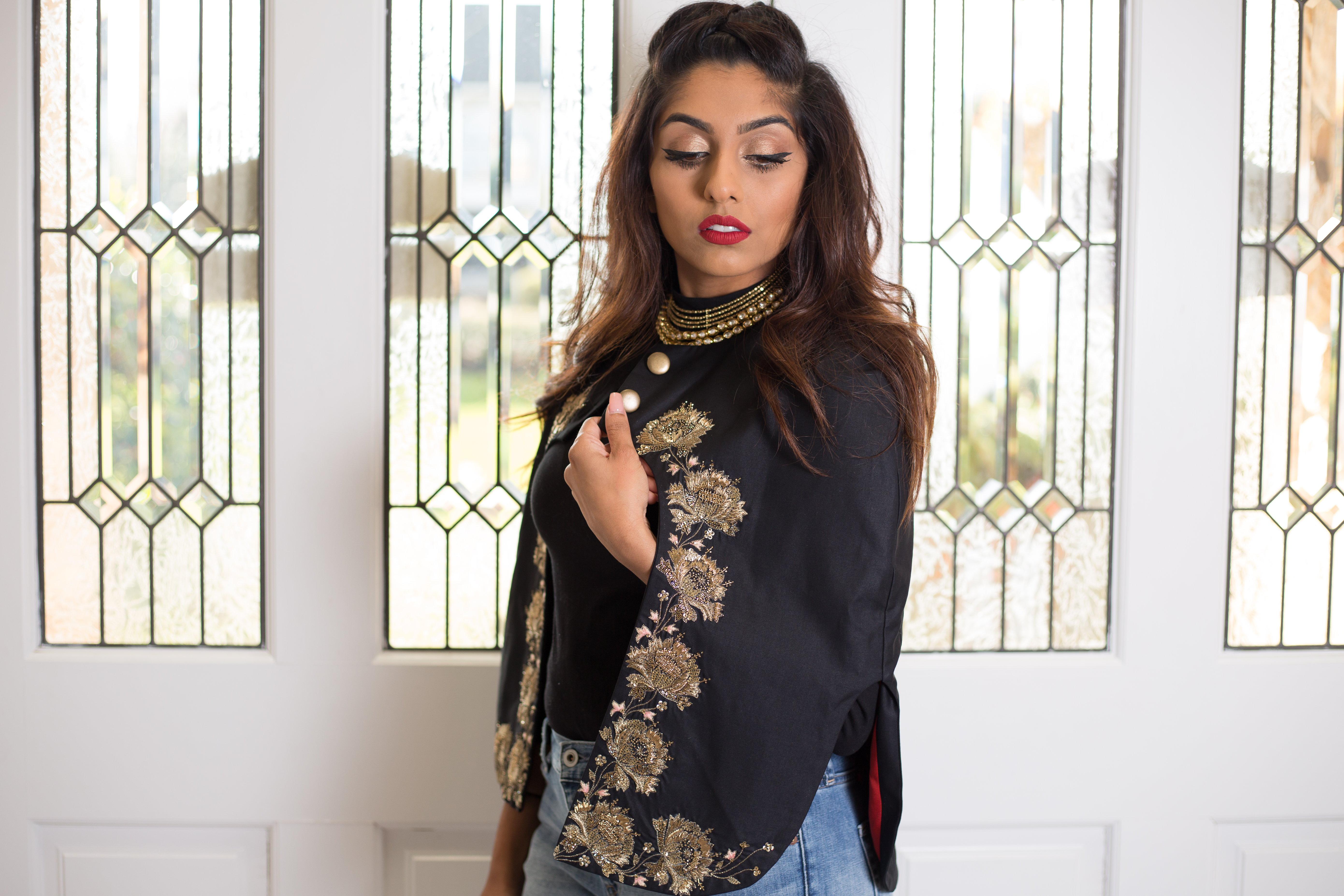 Cape Jacket Courtesy of India Boulevard Photographer: Pooja Dhar of PR Photography   Creative Director: Amy Devan | Makeup and Hair: Jasmin Rahman | Jewelry: Reemat Designs Backdrop: Ashni Mehta's Home
---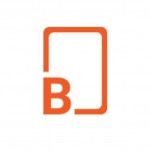 IndiaBoulevard is a curated marketplace for designer fashion. We connect customers from all over the world with a variety of designers, to make custom-made outfits. We believe that every person is unique and has a personal style. Our team combines your style inspirations with your spending preferences to customize the perfect design for you. Our mission is to make designer wear accessible to everyone everywhere.
---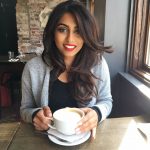 Payal, a true Philly girl at heart and local Makeup Artist, has reinvented herself into a blogger and beauty expert. Her makeup artistry journey began in her mom's makeup bag. Some twenty-three years later, she landed her first gig in the bridal industry. She fell so in love with beauty and makeup, that she continued doing bridal work, and has recently started building her brand as "PayalMUA." As a blogger, beauty expert, YouTube-er, and makeup artist, she is so thrilled to follow her passion and see where this journey takes her!