It all started with a Vine called, "When your mom thought she could take the hood out of you by sending you to mandir," that became an Internet sensation with more than 600,000 views till date.
And then what started as a short fifteen-second clip of Toronto-based Shobhit Banwait playing tabla to Fetty Wap's hit song "679″ prompted him to post a full video.
A little over two weeks later, Banwait has become an even bigger Facebook star with his mind-blowing rendition of "How Deep is Your Love" by Calvin Harris and Disciples. All major news sources like NDTV, Buzzfeed India, and Cosmopolitan shared his work, and we at Brown Girl Magazine are more than thrilled to be added to this growing list.
How Deep is Your Love – Calvin Harris and Disciples.

Posted by Shobhit Banwait Music on Friday, February 12, 2016
What's not to love? He has continued to impress (and it doesn't hurt that his charming and handsome looks have captured thousands of hearts worldwide) with his newly released cover of "Lean On" by Major Lazer & DJ Snake.

We cannot wait to see what this tabla maestro has in store for, the future! To get the latest beats from our new favorite brown boy's music, like his Facebook page.
---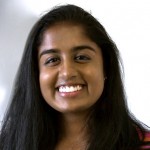 Tina Lapsia is a graduate of the University of Connecticut and studied political science and economics with a minor in Spanish. She is passionate about politics, feminism, and women's rights, and wrote her senior thesis on the impact of the 2012 Delhi gang rape case in India. Tina is a fervent Bollywood fan and dance enthusiast; when she's not listening to Hindi music, you can find her dancing to it. She aspires to have a career in public service in the future.