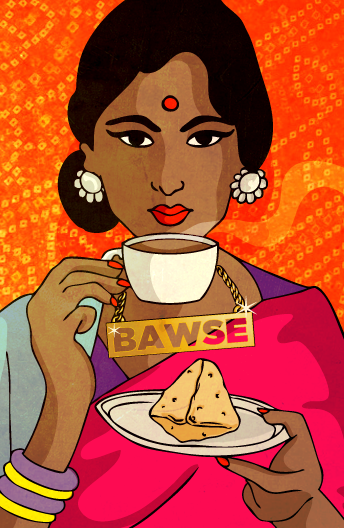 Picture it: multiple-tiered tray stands overflowing with both savory and sweet foods.  A bottomless teapot.  Colorful, make-you-feel-special decor.  There's something about a well-executed, decadent, and delicious tea party that satiates both the chef and party planner in me.
Tea parties are my go-to when throwing a baby or wedding shower; or when I want to host a classy, stay-in afternoon gathering for me and my closest girlfriends.
I love good tea and a good tea party. When I say tea though, I specifically mean it in chai form complete with quality Indian black tea, a blend of fresh spices, and creamy, whole doodh.
By party, I mean a version that strays from the traditional Victorian type—you know, with the floral as eff tablescapes, urns, and antique serving dishes with puny little crustless sandwiches that leave me hungry.
I firmly believe that tea parties need not be so, shall we say, delicate to be classy. Desi it up with a whole lot of color, masala, and a hearty spread of food. We'll show you how!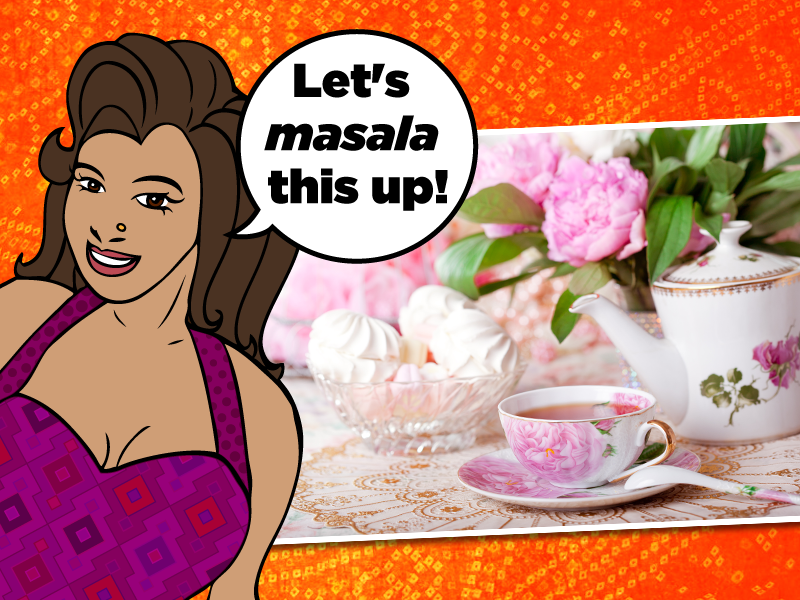 Editor-in-chief Anjum Chaudhry Nayyar of Masala Mommas cleverly refers to chai gatherings as "High Chai",  a term she learned from her desi friends in England.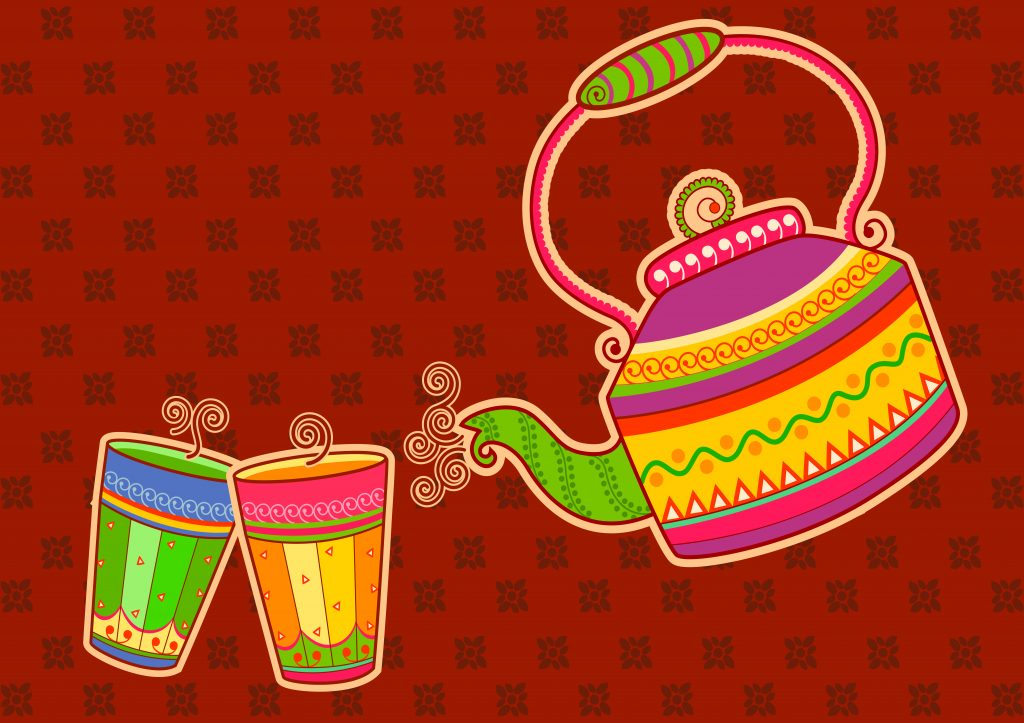 "High Tea is one of the oldest traditions and rooted in the British tradition of high tea which began in the mid-1700s" Nayyar explained. "Many of us also know the South Asian tradition of 'chah' or chai, a ritual where one person welcomes another with a cup of tea and food all over some conversation. Now imagine bringing the two together! A high chai or high tea 'Indian-style' can be done at home or as an event at a venue."
Nayyar offers creative suggestions on how to bling out your high chai. A few of her ideas include using small kid's bangles as napkin rings, ornate Indian teapots, and bejeweled, saree table runners. To get more tips and ideas for décor, visit Masala Mommas!
Now let's talk chai.  If you venture to throw a chai party, you better deliver on some very tasty and masala-fied tea.
Chai preferences and procedures vary from person to person and from household to household.
Depending on where home is in India, you may use fennel seeds, black peppercorn, star anise, and condensed milk.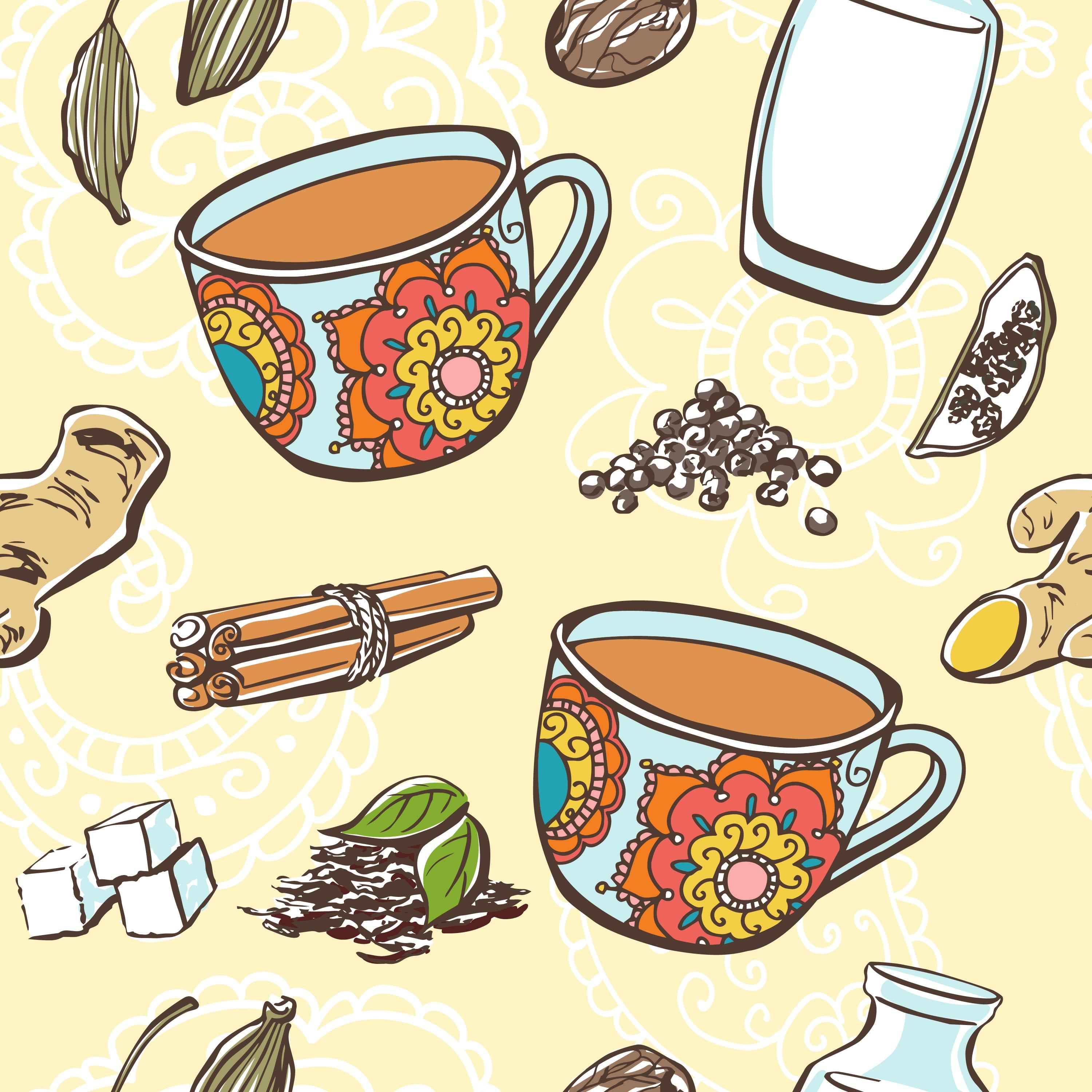 Green tea may be used instead of black. Milk quantities may outweigh water.  Still others omit the use of masala at all, and simply enjoy milk teeming with tea. The ingredient combinations and methodology are endless!
Our house recipe, then, is not the only way to make masala chai. It is, however, our favorite! Our recipe for masala chai serves four; however, ingredients can be doubled, tripled, or quadrupled to accommodate more.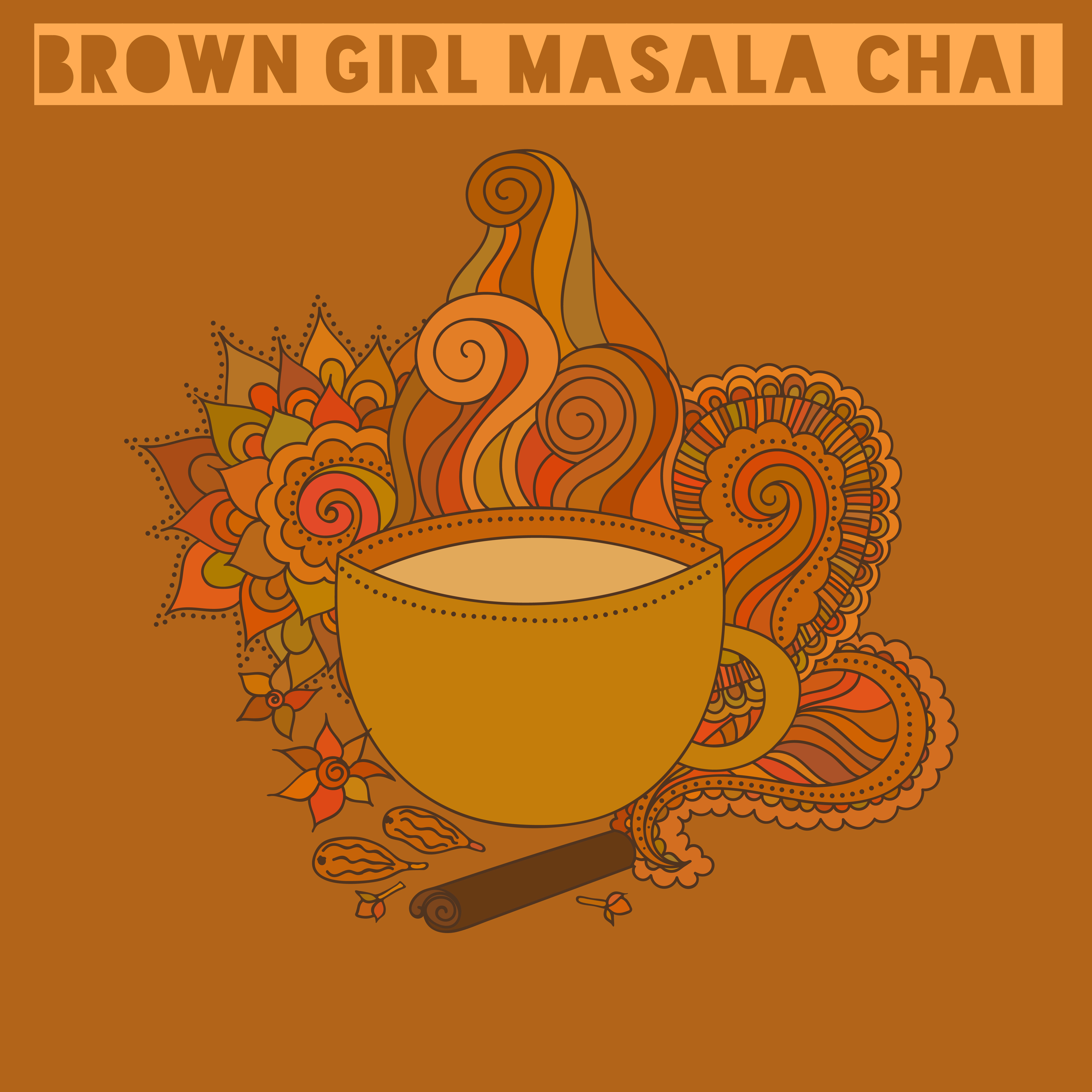 BROWN GIRL MASALA CHAI
4 servings
Ingredients
12 ounces water
4 ounces whole milk
1 tablespoon sugar
1 heaping teaspoon grated fresh ginger
5 green cardamom pods, crushed
1/8 teaspoon ground cinnamon powder
3 cloves
1 bay leaf
3 tablespoons loose leaf black tea
How to Throw Down
Place water, milk, sugar, freshly grated ginger, cardamom, cinnamon powder, cloves, bay leaf, in saucepan. Bring the mixture to a boil.
Remove from heat and add tea. Steep for 3 minutes. Strain and serve hot.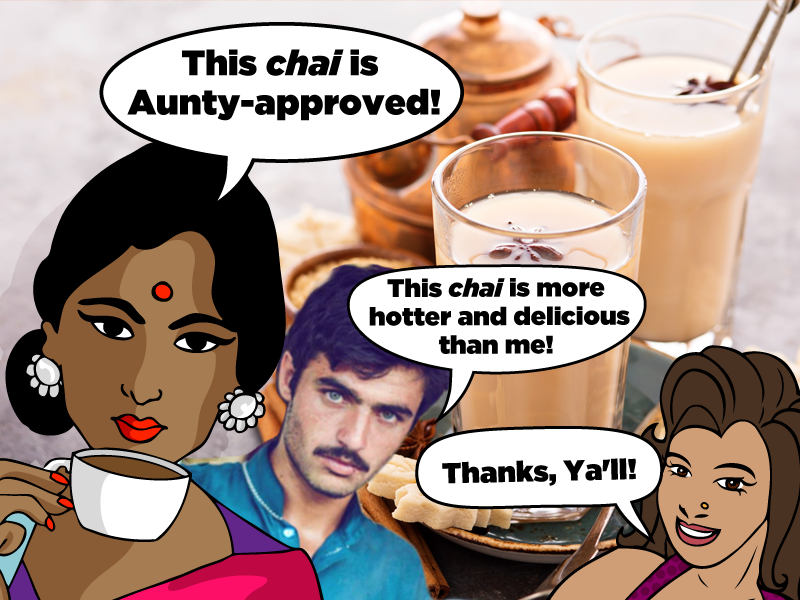 Now on to your bawse status menu. We encourage you to offer a spread of both savory and sweet dishes as both pair beautifully with masala chai and provide your guests with something more substantial than an array of petit four. You know we desis love to eat!
You can serve biscuits, Bombay mix, and chakli, dry items which can be sourced online or from your local desi market. 
Below, a menu of homemade dishes to add to your menu. They're easy to make and will elevate your high chai from basic to bawse! Click on each menu item for the recipe.
---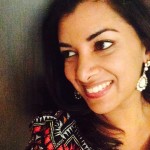 Soni Satpathy-Singh is a content writer and recipe developer who resides in Manhattan. She is either always cooking or eating be it for work or simply because she loves to! And if you haven't already noticed, she loves writing about chai, though not as much as she loves to drink it!  To see more of Sketchy Desi's work, visit SketchyDesi.com or stay tuned to upcoming posts on Brown Girl Magazine.