by Salwa Tareen 
Whether you celebrate Christmas or not, the spirit of the holiday season is inescapable. Even though my Muslim family does not celebrate Christmas, we have all come to love the lights, tinsel, and jolliness that the month of December brings. Not to mention all that time to spend time with family, friends, and indulge in movies.
Here's a list of movies you can enjoy whether curled up with a cup of eggnog, chai, or both!
The Classics
Let's start with the obvious choices: "A Christmas Carol" (2009) and "The Wizard of Oz" (1939)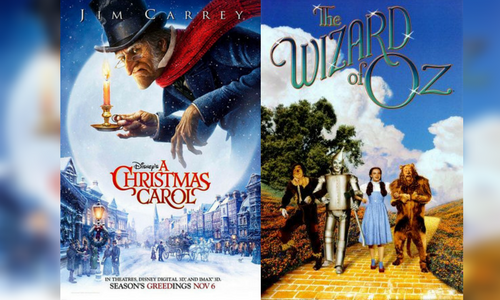 [Photo Source (right)/Pinterst and Photo Source
(left)/Pinterest]
Every year, I find my way back to these movies. The first not only screams Christmas right off the bat but has also served as the template for most holiday movies since the story was published as Charles Dickens in 1843. As we end the tumultuous year that was 2016, maybe a lesson from the ghosts of Christmas Past, Present, and Future would serve us well.
"The Wizard of Oz," on the other hand, has little if anything to do with Christmas. Yet, Dorothy's journey to Oz brings enough adventure, music, and happy endings to keep you in the holiday spirit. The great thing about these classics is that they continue to be remade and reinvented. So if you, like me, have watched the original "The Wizard of Oz" a few too many times, but still love the story, check out "The Wiz" (1978).
The Guilty Pleasures
There is nothing more romantic than the snowy desperation of the holiday season… And now that you have stopped rolling your eyes, let me tell you why.
[Photo Right/Pinterest  Photo Left/Pinterest]
Before there was a romantic comedy anthology for every holiday, there was "Love Actually" (2003). Lighthearted and very British, the movie jumps around from one awkward romance to another to keep you entertained throughout.
If you're looking for something a bit more meaningful, "Last Holiday" (2006) is a charming and underrated romantic comedy. The movie follows Queen Latifah, as Georgia Byrd, from her quiet life working in a department store to an over-the-top European adventure. Bonus: Latifah's love interest is played by LL Cool J!
The Childhood Favorites
These are the movies you never seem to outgrow no matter how old you get. So, gather your cousins around for an excuse to let your inner child loose.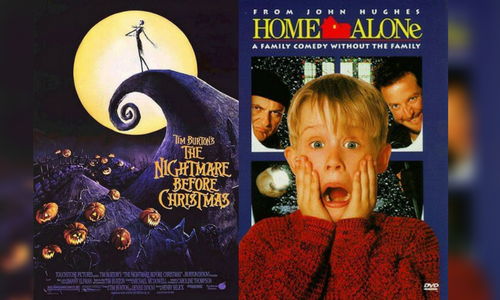 [Photo Right/Pinterest Photo Left/Pinterest]
Who doesn't wish they could spend Christmas like Kevin in "Home Alone" (1990)? Aside from the burglars and running into Donald Trump in "Home Alone 2," Kevin was the coolest kid in the '90s.
Not many movies work for both Halloween and Christmas, that is except for "The Nightmare Before Christmas" (1993). If you are feeling out of place and disheartened this December, Jack Skellington's imaginative spirit may be just the thing to inspire you.
The Bollywood Ones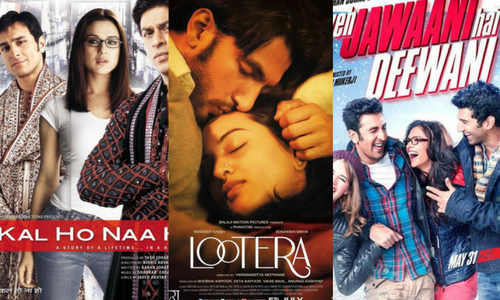 [Photo Right/Pinterest Photo Center/Pinterest Photo Left/Pinterest]
Set in New York, "Kal Ho Naa Ho" (2004) is an obvious choice. The movie features an all-star cast and a modern take on the troubles of an Indian-American family with enough drama, comedy and romance, to meet all your movie marathon needs.
"Yeh Jeewani Hai Deewani" (2013) is a lighthearted movie about navigating friendship, family, and career as a young twenty-something. Not only does the movie feature the wintery wonderland of the Himalayas, but the plot also ends on New Year's Eve, giving the movie all the ingredients for a holiday treat.
And finally, if you grow tired of all these happy endings, "Lootera" (2013) provides an unexpected mix of romance, mystery, and heartbreak. The movie is far from your classic Christmas love story, yet set partially in the snowy mountains of Himachal province, it will leave you enchanted nonetheless.
---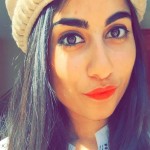 I'm Salwa Tareen is a recent college graduate, community organizer, and writer from Kalamazoo, Michigan. Through her work, she seeks to explore the intersections of language, identity, and politics whether it's in the form of a poem, dialogue, essay or literature review. In her spare time, as a Pakistani-American woman born in Saudi Arabia and raised in Canada, Salwa enjoys crafting clever quips to the question: "No, where are you really from?"