With the festival of colors this week, Brown Girl Magazine's makeup artist and hair stylist, Jasmin Rahman, and photographer, Sachi Anand, came together to create a fun Holi inspired photo shoot!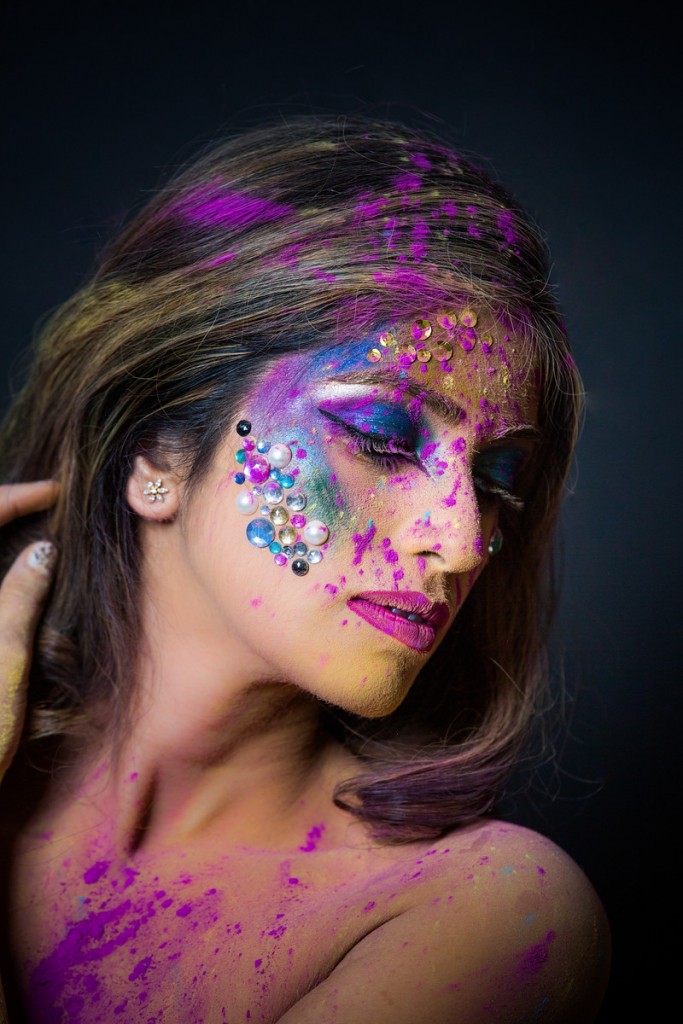 Their goal was to create a beautiful mess using colored powder, featuring an over the top avant-garde makeup look including rhinestones to celebrate the colorful sparkly spirit of Bollywood and this cultural tradition.
Being artists, a lot of their inspiration is drawn from the beauty of their unique cultural roots, and they wish to share this beauty with the fashion world.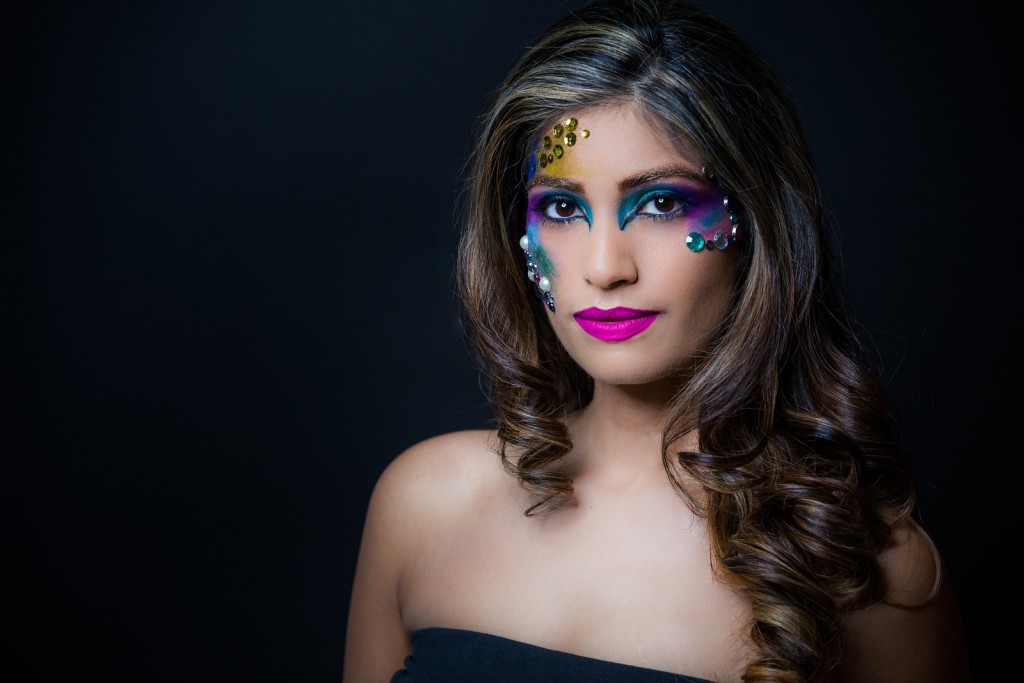 Holi celebrates the arrival of spring with all of its beautiful colors and vibrant life. It's a time for friends, family and the entire community to come together and rejoice. We just couldn't resist creating a look that has all of the vivid colors of Holi combined with the beauty of the spring season.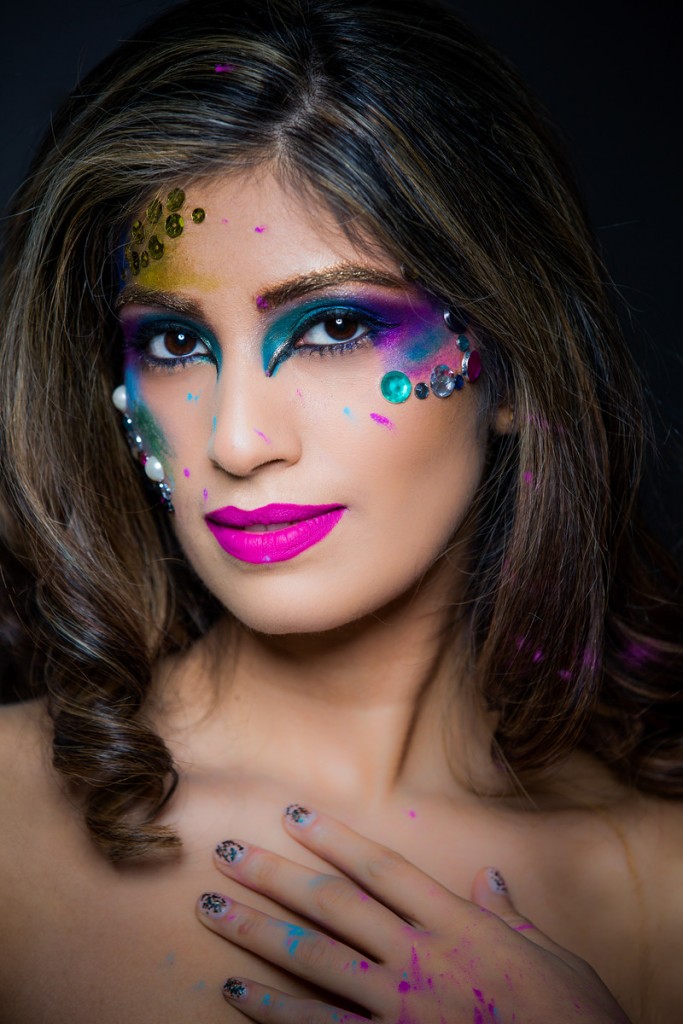 While this isn't your typical high fashion photo shoot, they decided to pull from different aspects of the current runway looks and mix it with an ethereal setting, then add a shower of Holi powder! This look  represents spring and the start of new beginnings.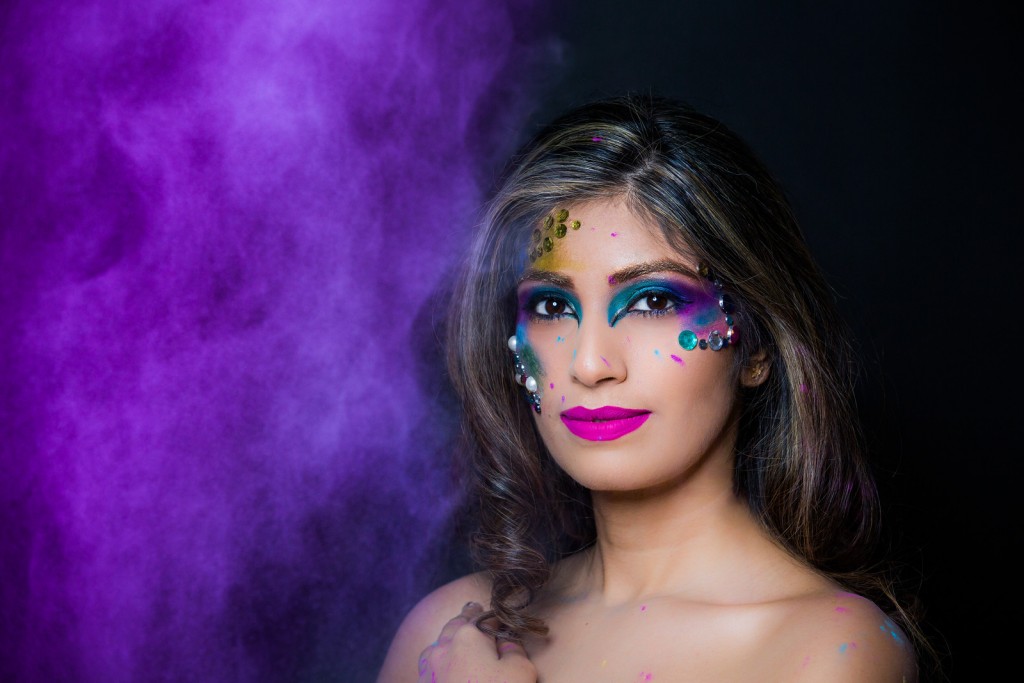 Don't be afraid to add a touch of sparkle and color into your looks this Holi! Take a chance and get out of your comfort zone by adding a pop of bright blue, purple or pink…whatever floats your boat!
[All photos credits: Sachi Anand. | All photos courtesy of Jasmin Rahman]