by Farha Hasan – Follow @browngirlmag
A friend once advised me to think of my literary career as a marathon, not a sprint. Sound advice, and especially true for writers of diverse fiction. Jamaican author Marlon James' first novel "John Crow's Devil" (which won the 2015 Man Booker Prize), was rejected close to 80 times before finally being published in 2005. His frustration at being rejected actually drove him to destroy his own work. Similarly, it took Jamil Ahmad, a Pakistani writer, 40 years to publish his critically acclaimed novel "The Wandering Falcon."  
Erroneously, I had assumed that this type of rejection was part of the writer's life. It was only when I read the article Writers Shouldn't Romanticize Rejection in "The Atlantic Monthly" that I realized the gargantuan hurdle ethnic writers faced when pitching to a publishing industry that was predominantly caucasian.  
A survey of the American Publishing Industry in 2015 found it to not only be predominately white, but also female (79% of the staff being white and 78% female). The study suggested that the lack of diversity in the books being published correlated to the lack of diversity amongst the staff. Research also indicated that the situation across the Atlantic is not much better. A report commissioned by a writer development agency in the UK  "found that the 'best chance of publication' for a black, Asian, or minority ethnic (BAME) writer was to write literary fiction conforming to a stereotypical view of their communities."
Not only are these conclusions bleak, but the institutional bias that disadvantages multicultural writers seems to work in favor of white authors writing about similar themes and storylines, enhancing the idea of white privilege.  "Little Bee", written by author Clive Cleave from the perspective of a Nigerian girl, was well-received by literary critics even though his credibility in writing from this point of view raised question of cultural appropriation or identity theft.  Similarly, in a New York Times article, Korean-American author Suki Kim, whose best selling book was based on six months of undercover work in North Korea, complained that books by white males on North Korea were better received in some quarters than books like her own. Kim noted that Adam Johnson's "The Orphan Master's Son", for example, won the Pulitzer Prize for fiction in 2013 even though he did not speak Korean and had spent only three days in North Korea. She attributed that acclaim at least partly to racism from institutions dominated by white men.
Unfortunately, institutional change can be exceedingly slow. It now seems naive for multicultural writers wanting to break stereotypes and write authentic fiction to think of their journey as a mere marathon. At this point we should all be preparing ourselves for a literary decathlon.  
---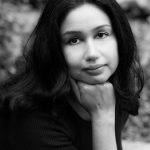 Farha Hasan is a writer based out of Boston of South Asian descent. She is the author of 'Make A Wish Series' books that adapts traditional fairytales into a South Asian context. She was born and bred in the South Asian community in Toronto and has a degree in business and a passion for books. Her creativity and her passion for the written word first took her into advertising and then research. A slave to fiction, Farha has been reading and writing short stories since she first learned to hold a pencil.