Under eye circles are a problem for many South Asian girls. It's not that we're tired, it's just genetics! One of the easiest ways to cover up these protruding dark circles is by using an under eye concealer that is salmon, orange, or peach toned.
A recent beauty hack that went viral suggested using red lipstick underneath concealer to cover under eyes. Although that can be a cheap alternative to spending a lot of money on concealers, oftentimes the red is too harsh and can seep through your regular concealer, if not blended correctly it can look a little odd!
For the longest time, my solution to cover my under eye circles  had been to apply Bobbi Brown's color corrector, in dark peach, as a base to cover my under eyes prior to regular concealer application. However, at $20 for a small container, it was too expensive for me to consistently use on a daily basis.
A few months ago, I stumbled upon a similar product from NYX. I kid you not, this product has been my holy grail ever since. Not only is it inexpensive, it does the job. The consistency, formula and coverage are all phenomenal! At $6 per container, this product is a steal! NYX Cosmetics Dark Circle Concealer comes in a variety of shades. It can be purchased at your local CVS, Target, Ulta or online.
So here is your cheap, easy solution to hiding your dark circles!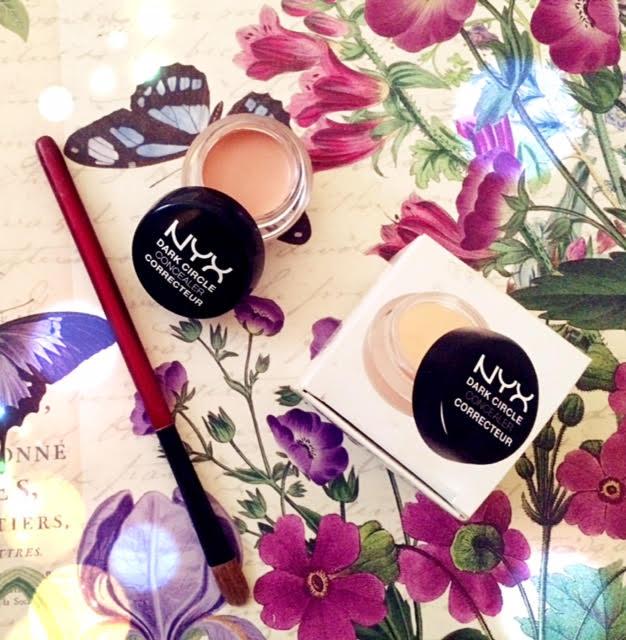 ---
Mahrukh Zaidi, a native Long Islander and a serious coffee addict, is a healthcare administrative fellow by profession. When she isn't busy trying to solve the latest issues in healthcare, she is shopping her life away. She is a serial shopper with an addiction for the latest beauty trends. During her down-time, you can find her at the nearest Starbucks, enjoying a nice book or catching up on the latest current events and politics.