Cast: Shahid Kapoor, Tabu, Shraddha Kapoor
Direction: Vishal Bhardwaj
Genre: Drama
Duration: 160-minutes
My Rating: 5/5
Bollywood successfully does another Shakespeare rendition as director Vishal Bhardwaj brings his adaptation of "Hamlet." Knowing the success of Bhardwaj's previous Shakespearean works, "Maqbool" and "Omkara," I went in with high expectations for "Haider," and it did not disappoint.
The film parallels the plot of "Hamlet" to a tee. The film is set in 1995 Kashmir, where military control and turmoil is taking over the land. Shahid Kapoor plays the character of Haider, who is the son of a hard-working Kashmiri doctor. While he is away at university, his father is taken away by the government and disappears for helping the enemy. Haider then comes back to town to find his mother, played by Tabu, having an affair with his uncle, played by K. K. Menon.
Everyone in this film fulfills the roles of their respective characters to perfection. Kapoor really showcases the diversity of his acting abilities in this film and it is the best work of his career. Tabu reminds us all once again that she is one of the best actresses in the industry. Although Shraddha Kapoor, who is Kapoor's love interest in the film, does not have as much screen time as you would expect, she plays her role to perfection. Her character brings a bit of innocence to the intensity of the film.
The music is also composed by Bhardwaj, and is worked beautifully into the film. However, there are no songs that really stand out on their own. A couple of songs to check out, however, are, "Aao Na," sung by Vishal Dadlani, and "Khul Kabhi Toh," sung by Arijit Singh.
All in all, this is a cinematic experience you shouldn't miss! The complexity and intensity of the film may not be everyone's cup of tea, but the hard work that went into creating this masterpiece and the attention to detail can be appreciated by all.
[divider]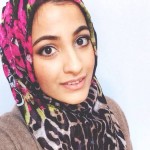 Hera Ashraf is a graduate with a Biology degree, hoping to pursue medicine. She is a self-proclaimed foodie with a passion for desserts. Coffee and Bollywood are her two most favorite things. She loves to read, even though she barely gets time for it anymore. Brown Girl Magazine allows her to write about the things she loves, and then shares it with the world. Her ultimate goal in life is to become a world wanderer.