"Benzie, that boat neck top looks great on you. Kisne dilaya? Mummy? (Who bought it? Mummy?)," asked my maternal grandmother as we chomped on chicken wings sitting at Lansky's, an old-world deli on Columbus Avenue in New York City.
My grandmother, whom I lovingly called Granny, was a pioneer of her time. She was overly ambitious, as her peers might've said. She was an esteemed lawyer and believed strongly in women being independent. In the 1960s, she got both her daughters (the older one, my mom) admitted in a co-ed school. She then insisted that my mother go to the USA, in the 1980s, for her doctoral degree. This was unprecedented thinking in those times.
Whenever I'd sit with her, she would say, "Beta, you must write and to write you must read." She was well-versed in Urdu, Hindi, Persian and English. Having said that, she also believed that women should have an air of delicacy about them and manage their homes in the finest way possible. Granny made the most mouth-watering aloo-gosht (mutton and potato stew) and tehri. She wanted women to be the best version of themselves—to wear eye shadow and leave behind a legacy.
My paternal grandmother, who'll be 93 next March, is the picture of a homely, and "set-in-her-old-fashioned-Lucknow-ways," Dadi (paternal grandmother). I haven't had the pleasure of having spent too much time with her, but she and I share a special bond. When we talk over the phone, we talk about things both old and new. She loves a good chit-chat over tea.
Despite being someone who practices her faith deeply, my Dadi has never once imposed any of it on either her children or her grandchildren. She saw that I wore whatever I liked and never once rebuked me. She never told me to go and stand in the kitchen to see what my aunt was cooking. She understood that girls need not be forced to do such things and that it should only come naturally to them.
She is also incredibly easy to talk to. During my visit to Lucknow in February of this year, she inscribed in me a value that would make my parents cry. She said, "Never let your parents down. Work hard. Work is important, one must do something in life to make it worthwhile. Otherwise, what is the point of it all?" All these valuable lessons, and more, were learned whenever I had moments alone with her.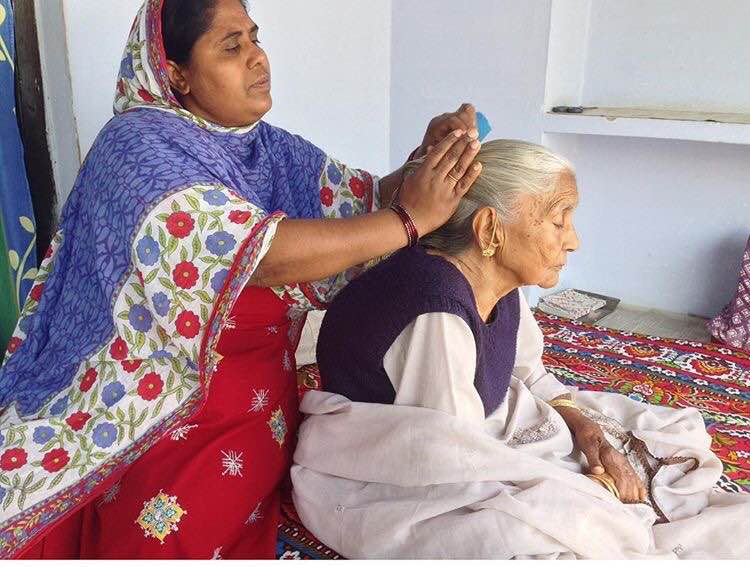 I feel fortunate to have known an Iron Lady, my Granny—may she Rest In Peace. I feel especially lucky to have a Dadi who, despite her rural upbringing, has never tried to mold or influence neither me nor anyone else in any way whatsoever. These virtues of tolerance, acceptance, and inspiring others are some of the few things I've learned from both women. Virtues that will hopefully help me to shape the way I will one day behave with my own family.
[All images in this post are courtesy Benazir Siddiqui.]
---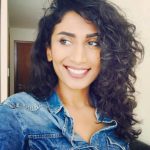 Benazir Siddiqui is a globe-trotting Indian residing in Dubai and managing an educational solutions company. She likes the fine arts, good wine, well-groomed nails, and salads. Chaat makes her happy, so does a smile from a stranger. You can follow her on Instagram, here.