by Hadiya Iqbal 
"What this anthology has given us is the gift of a symphony of voices building around us assuring us again and again that we have built our community, we have found our tribe," Piyali Bhattacharya, author of "Good Girls Marry Doctors" said. "Silence will no longer be our soft and steady companion."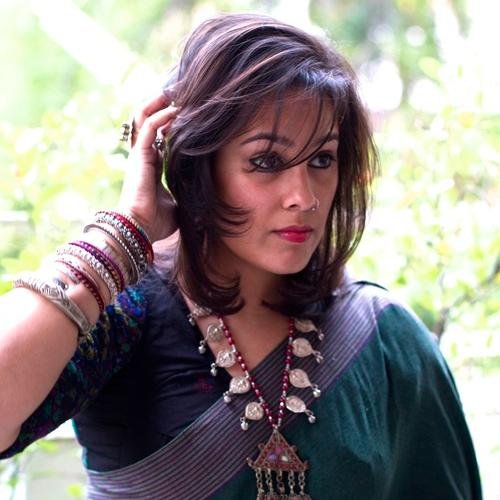 [Photo Source/Twitter]
"Good Girls Marry Doctors: South Asian American Daughters on Obedience and Rebellion" is an anthology unlike any other. This book serves as a platform for many South Asian American women to share their own stories and struggles about obedience and rebellion, which they may have never been able to express before. Compiled and edited by Bhattacharya, who was born and raised in America but whose parents immigrated to the New York Area in the '80s, Bhattacharya's purpose with this book is to combat the feeling of isolation and loneliness that female children of immigrant parents may feel.
"I want other daughters of immigrants to feel understood when they read our stories. I want them to feel like they are not alone," Bhattacharya said. "Additionally, I want anyone who has ever been friends with one of these daughters to read these stories to understand what that person's experience might be. Most importantly, I want other Asian American women to feel that though we may be small in number, we are strong when we stand together."
This anthology includes essays written by 27 women from a variety of cultural, religious and professional backgrounds. Just to mention a few authors, Jabeen Akhtar, Nayomi Munaweera and Sona Charaipotra, actress and activist Fawzia Mirza, and writer and activist Tanzila Ahmed share their experiences in this compelling read.
When asked which story really stood out to her, Bhattacharya said:
"There are essays in this collection that are completely heartbreaking, yes. There are essays that 'stand out' in the sense that they tug at heartstrings we maybe didn't even know we had. But there are also so many essays that cut that tension by being less heavy than some of the others. The light essays stand out to me as much as the dark essays do; the stories of working class women are as important to me as tales from the so-called 'model minority.' That's perhaps what I am most proud of in this volume – its range and its diversity of voices."
The idea of this anthology was conceived when Bhattacharya was in graduate school at SOAS, University of London, pursuing her MA in Critical Media and Cultural Studies.
One evening while attending a dinner with several Asian women, the topic of experiences with families came up, and Bhattacharya noticed that the words "obedience" and "rebellion" were being talked about heavily throughout the conversation. After discussing this topic with other Asian-American women, and hearing their heartfelt responses, Bhattacharya realized that she had hit upon something and thus, the journey to develop the anthology began.
"Almost immediately, I thought of the title, 'Good Girls Marry Doctors.' I didn't think it would stick, but when I mentioned it to potential contributors, it was as if the phrase unlocked a secret language hidden in all our brains," she said. "Immediately, there was a bond between those of us who found this phrase (and everything it implied) funny. That's part of what is so important about collecting these stories – giving the women who have written them (and the women who might be reading them) a community of their peers."
Nonetheless, the task to publish these stories was not an easy one. Bhattacharya learned throughout the journey that women of color have to work so much harder to get their voices heard than others do. But according to her, an absolute and extreme refusal to give up will get you farther than you think—and even when the fight is exhausting, it is worth it.
"For so many, many years, I was told that this book would never get published. It is incredible to see it not only published but finding its audience and resonating with them. But this was a very difficult book to put out – not just because it was hard work to find it a home, but because it is an emotionally heavy work," she said. "Each one of the contributors struggled with whether or not they felt comfortable with releasing these stories into the world. If there is any sense of satisfaction in the publication, then it comes from seeing how deeply the work has moved others, and how much the bravery of these voices has meant to this community."
Bhattacharya is now a Writer-in-Residence at Vanderbilt University in Nashville, TN, where she teaches writing courses while pursuing her own writing career. To learn more about this amazing author and purchase her book, please visit: www.piyalibhattacharya.com.
---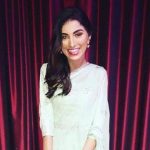 A Houstonian native of Pakistani heritage, Hadiya Iqbal is a University of Houston graduate having majored in corporate communications. She now works in the marketing field and aims to go back to school for her MBA very soon.