This post was originally posted on Alica's Pepperpot and republished with permission.
Goat curry is one of the curry dishes reserved for special occasions in my family. Although this is something you could easily purchase at a West Indian restaurant, cooking it at home is only common during birthday parties, weddings, and generally any important festivity.
I remember for my eldest son's first birth, my dad bought a whole goat to curry. He cleaned the entire thing and chopped it all himself. It was so much meat that he had to put it into a big bucket and use the backyard hose to wash it thoroughly. I thought this was over the top, but you know us West Indians are extra about everything—hah!
I often wonder who we will depend on to cook these important dishes when my parents get older. There's a technique to cooking curry that can only come with practice; burning the masala mixture to the right color, getting the masala-to-curry powder ratio right, and knowing how tender to cook the meat—because there's nothing worse than rubbery meat getting stuck between your teeth! Anyone who makes a superb curry is held to high esteem because it means they know how to balance the spices and salt. Many don't think of salt as an important ingredient, but it can alter the taste of the curry pretty drastically.
This is a Guyanese-style goat curry which means that it contains masala and curry powder, unlike he Jamaican version which only includes curry powder.
Every culture cooks this different (do I still need to say that these days?), and this is how I cook it, thanks to my father's hands in the kitchen.
INGREDIENTS
4lbs goat meat, chopped, shoulder or leg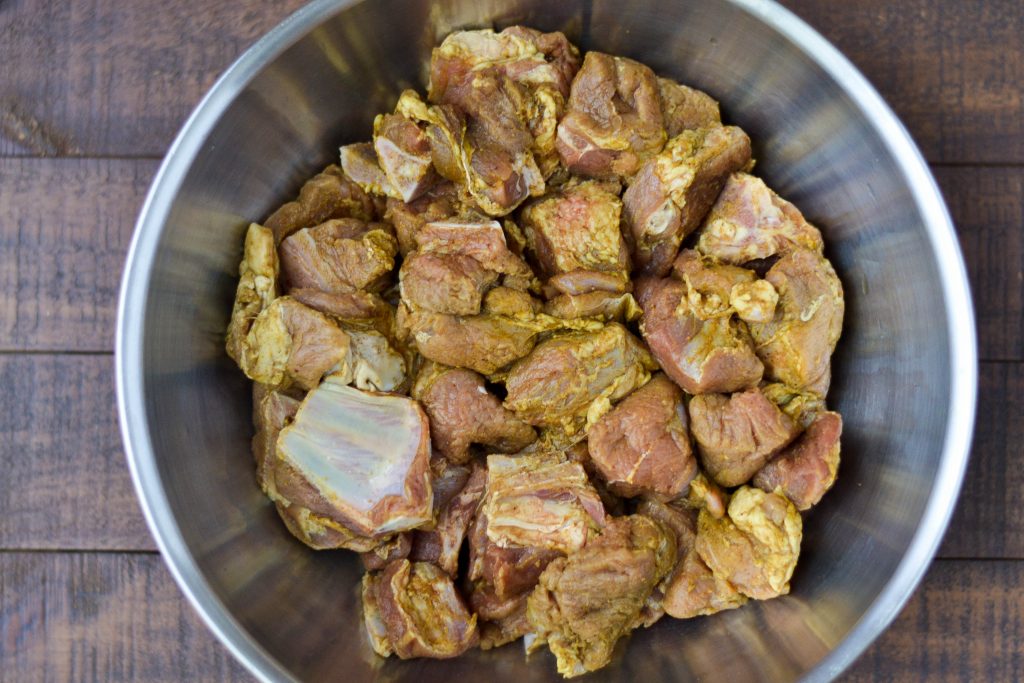 Preseason
3 tbsp green seasoning
1 tbsp madras curry powder
1 tsp geera (ground, roasted cumin)
1 tsp garam masala 
Curry paste mixture
2 tbsp + 1 tsp garam masala, heaping
3 tbsp madras curry powder, heaping
4 tbsp green seasoning
4 tbsp water to make paste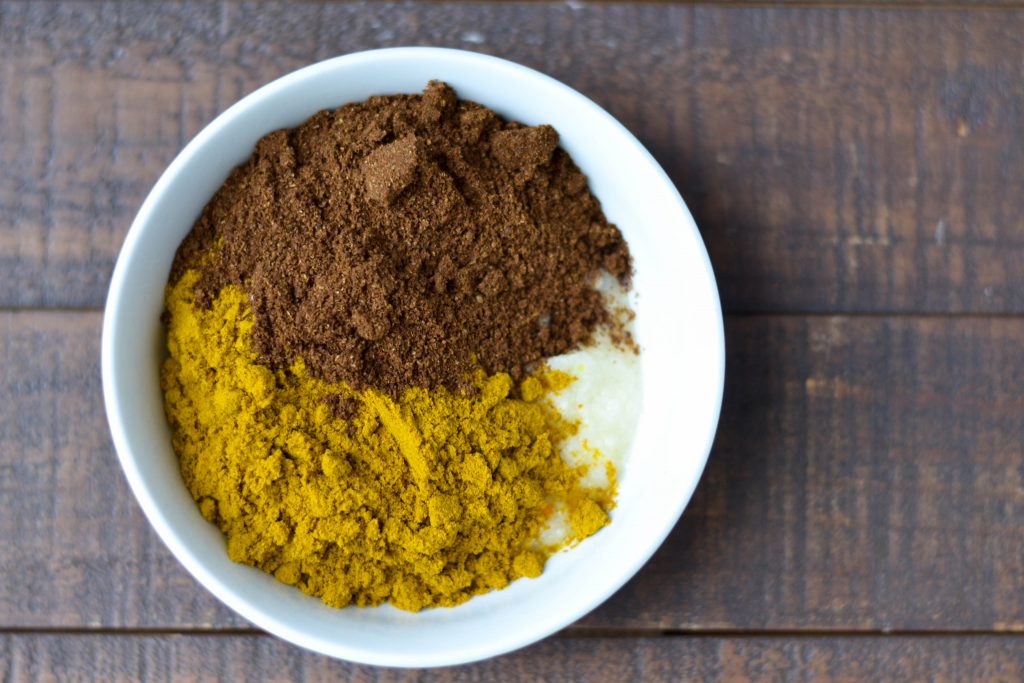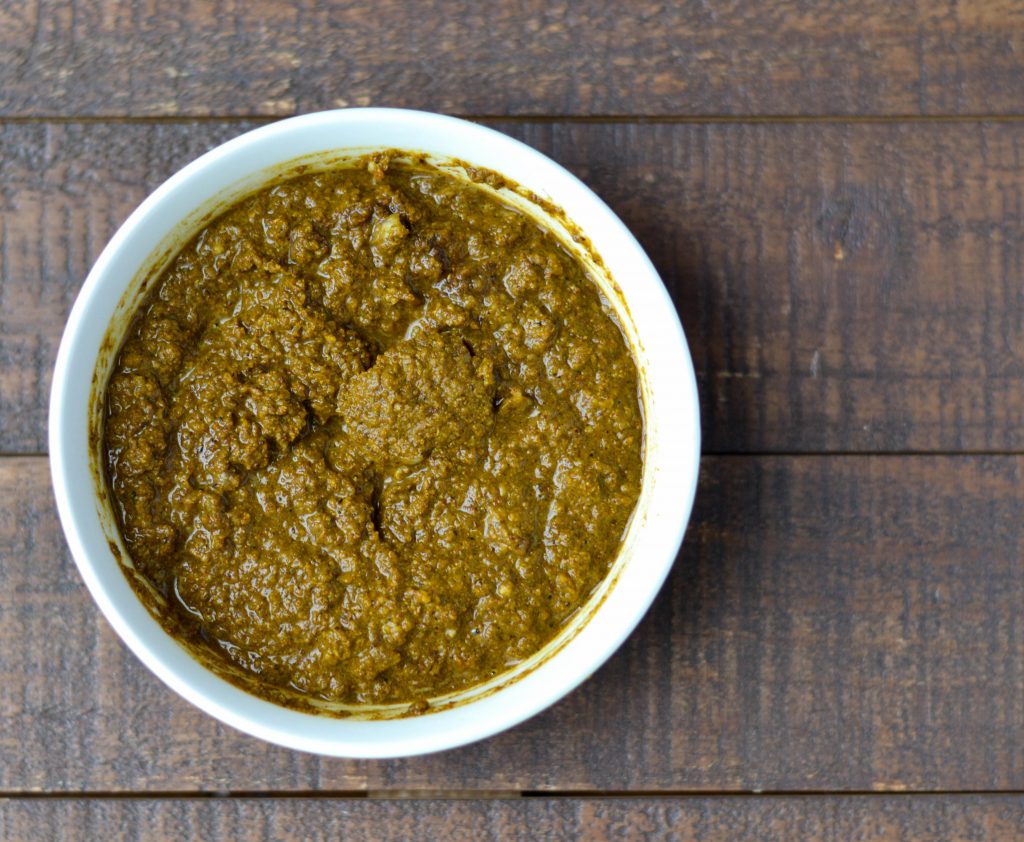 Remaining ingredients 
2 tbsp dried thyme or 4 sprigs of fresh thyme leaves
1 tsp all spice, ground
1/4 tsp five spice, ground
10-15 cloves
1 stick cinnamon bark (not ground)
1/2 onion, sliced
3 sprigs scallions, finely chopped
2-3 wiri wiri peppers or 1 scotch bonnet
1 tbsp tomato paste
6 curry leaves – burn in oil before adding masala mixture
2 tsp salt, add more to suit taste
2 medium potatoes, quartered
5 tbsp canola or vegetable oil for sauteeing curry paste
Boiling water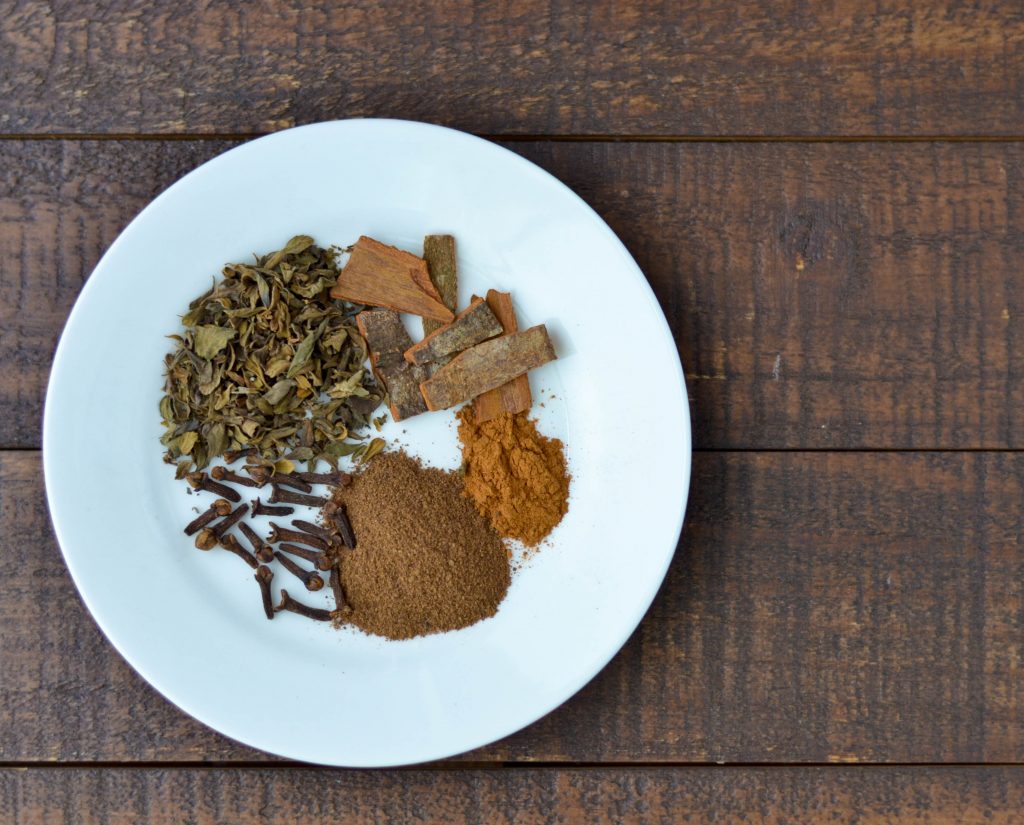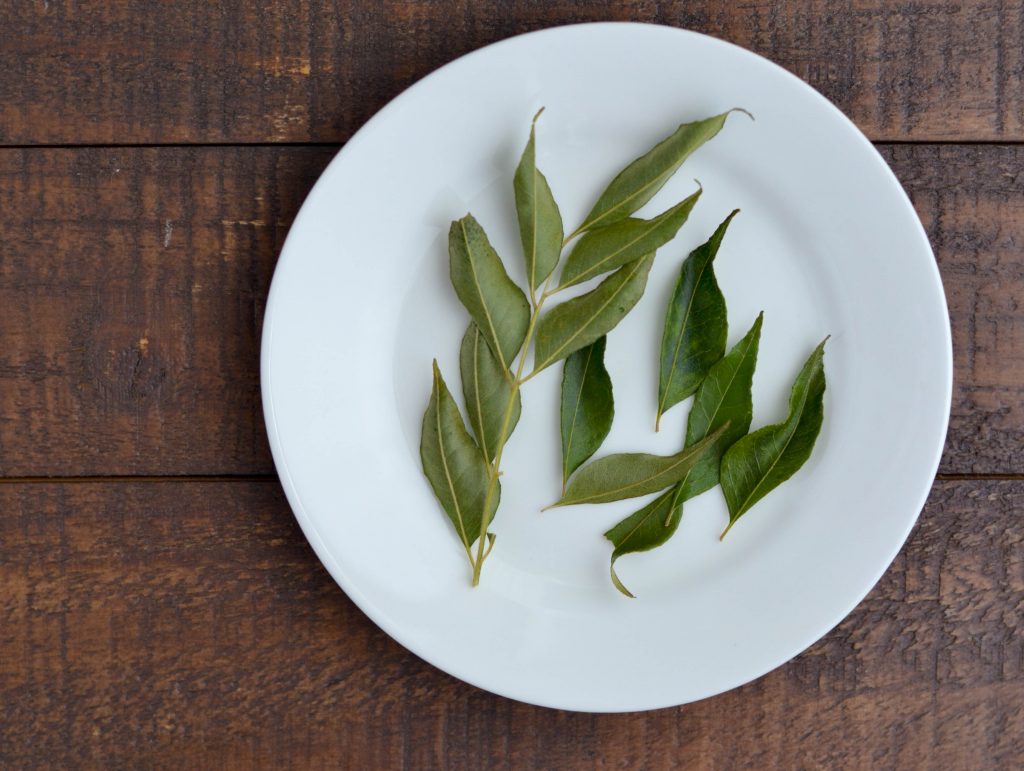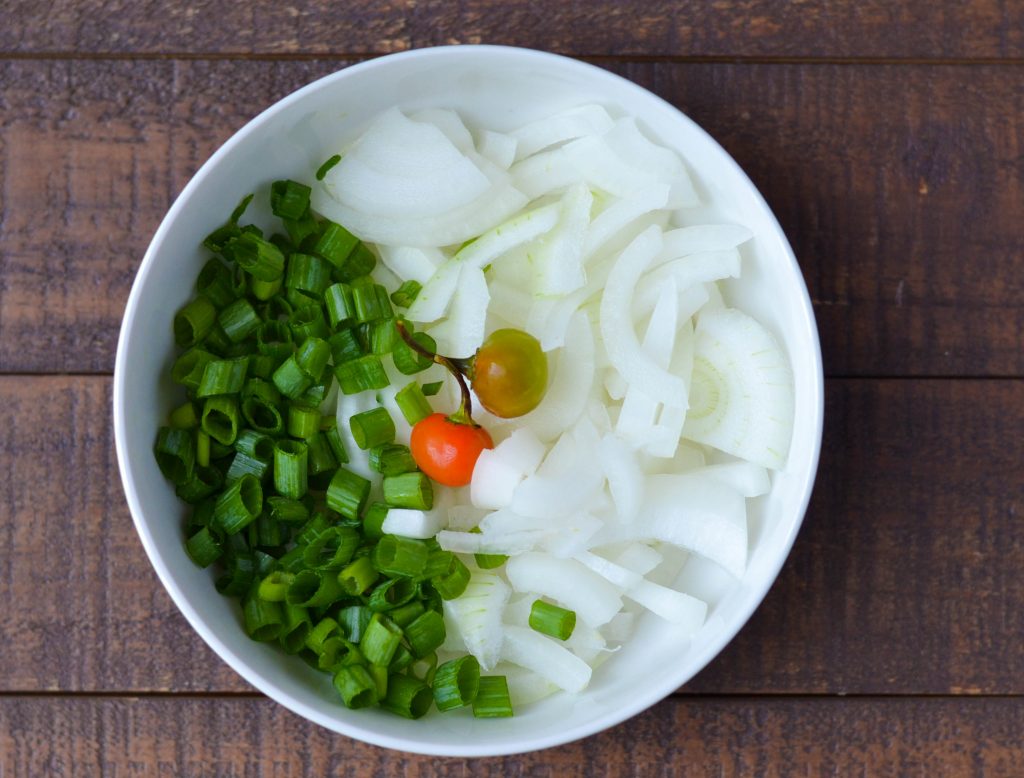 INSTRUCTIONS
Clean and chop meat. Wash meat according to preference.
Season meat with pre-seasoning, let marinate overnight or a few hours.
Prep ingredients. Make curry paste, set aside. Gather spices, onions, scallions, pepper, set aside.
Heat 5 tbsp oil in karahi or heavy bottom pot. Add curry leaves and fry until medium brown. Add curry past mixture. Saute mixture until medium brown. Add meat, toss meat with curry paste mixture to coat. Let meat cook in its own liquid until it has  evaporated and curry paste has seared onto meat, about 20-25 minutes.
add salt, dry spices, thyme, cinnamon bark, sliced onion, scallions. Toss to combine.
Pour boiling water over meat, enough to cover. Add tomato paste. Let meat boil until tender, adding a little water at a time throughout the process until meat is cooked, about 2-3 hous.
Add potatoes once meat is almost tender. Remove curry from heat once potato is cooked.
If using a pressure cooker, after step 5, remove meat and liquid and transfer to a pressure cooker. See note here about pressure cooker cooking directions.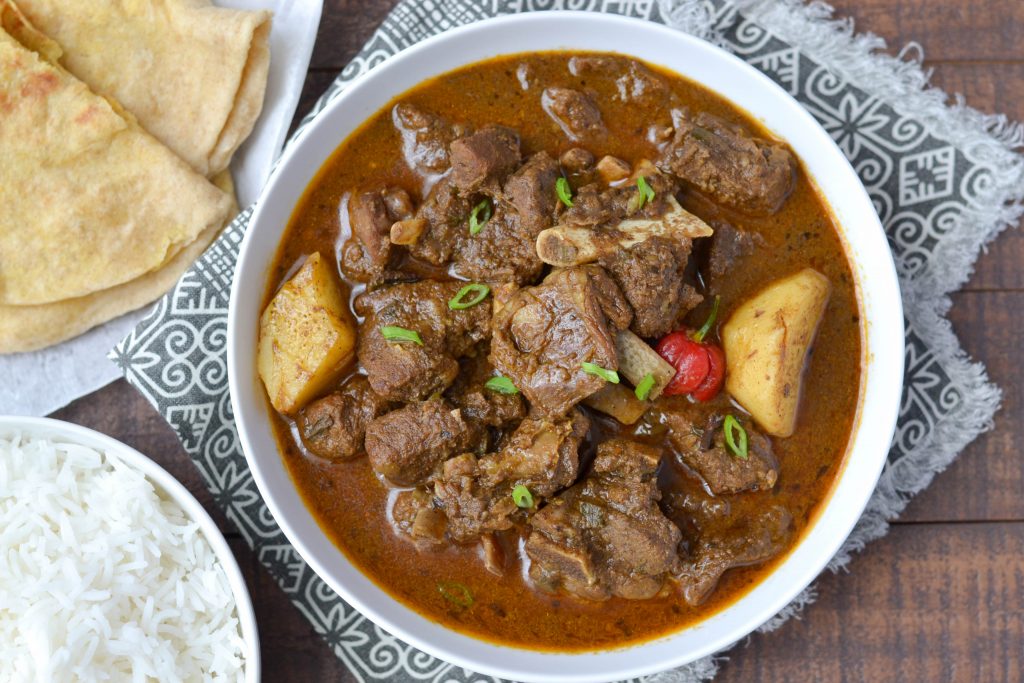 Note: Don't cut the potatoes too small, it will melt and make the gravy too thick. Have boiling water ready in a kettle. I prefer Lalah's or Chetty's brand of curry powder. For garam masala, I prefer Maywah or Guyanese Pride. My mother makes her own blend of garam masala, but when I run out of it, these are the brands that work for me.
---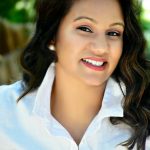 Alica Ramkirpal-Senhouse is an Indo-Caribbean blogger, marketing professional, and work-at-home mom. She is the editor and founder of Alica's Pepperpot, a food blog focusing on West Indian/Caribbean-American cuisine. She is the daughter of Guyanese immigrants and originally from Queens, NY. She currently resides in sunny Florida with her husband and two sons.