by Rimsha Syed – Follow @BrownGirlMag
Rejoice, feminists, for is it time to take a trip down memory lane and highlight some of the strong, intelligent, and passionate women who have helped the plight towards equal rights with style and grace.
1. Tsai Ing-wen becomes Taiwan's first female president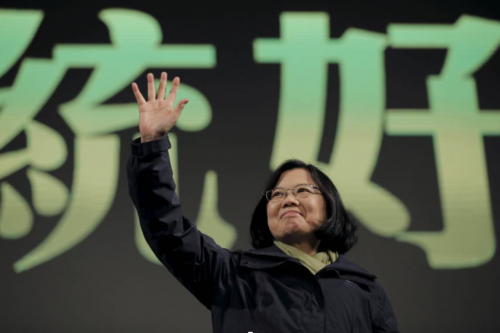 [Photo Source: The Japan Times]
Part of the Democratic Progressive Party (DPP), chairman Ing-wen was voted into power by a landslide, earning 56.12 percent of the votes," Sakhuja said. "This committed woman transitioned from full-time law professor to head-turning politician in less than a decade. Spending the majority of her time in policy work, Tsai has been on the forefront of "two-state" research as well as being the head of the Mainland Affairs Council. In addition to being the first female president that Taiwan has seen, Tsai is the first unmarried president (who says you need a man by your side to be a badass?) and has not previously held an elected executive position. Amidst being a huge supporter of disadvantaged groups in society, including women, children, Taiwanese aborigines and the LGBTQ community, Tsai is currently working on her third published book about a changing society.
2. Ex-Palestinian-refugee, Hanan al-Hroub, wins a global teaching award for her inspiring work with refugee children
[Photo Source: Mondoweiss]
Hanan al-Hroub was raised in a refugee camp in Bethlehem and was inspired to become an educator after her children experienced a shooting on the way back home from school.  Hanan seeks to mentor young children who have witnessed trauma and educate about non-violence. Between being recognized by the Pope and winning a $1 million Global teacher prize, al-Hroub plans to continue being a primary school teacher in the West Bank and use the money for scholarships. During her acceptance speech, she brought glory to Palestine, "I am proud to be a Palestinian female teacher standing on this stage," while her supporters proudly waved the Palestinian flag in the air.
To learn more about her goals, check out her book "We Play and Learn," which talks about the importance of trust and literacy.
3. That time Yusra Mardini casually swam for three hours in the sea to save 20 people in a sinking boat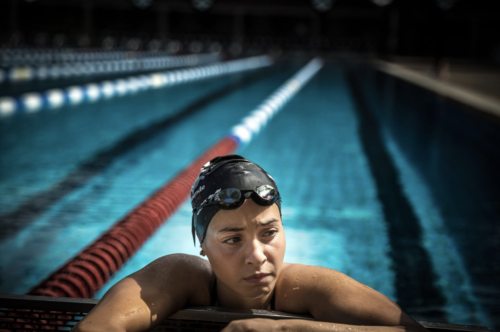 [Photo Source: The New York Times]
I think it's safe to assume Mardini's 2016 Olympic Games background story takes the cake. This 18-year-old Syrian refugee along with her sister are solely responsible for saving the lives of 20 people after jumping into the Aegean Sea when her boat started to sink. Mardini, a talented swimmer in Damascus, often found herself training in pools of bombed out buildings or not being able to train because of the war at all. Persevering through any given obstacle, Mardini traveled through Lebanon and Turkey before attempting to reach Greece. Mardini was one of the ten members of a first-time refugee Olympic team compromised of athletes from Syria, South Sudan, the Democratic Republic of Congo and Ethiopia.
4. Somali Refugee Ilhan Omar Makes history in U.S. election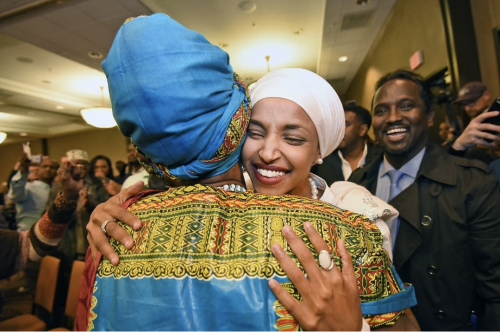 [Photo Source: MPR News]
A former refugee, the youngest of eight children, and a Muslim; Ilhan Omar beat all odds and became the first Somali-American lawmaker in the United States. Omar's family was forced to escape the Somali civil war and spend four years in a refugee camp in Kenya. Learning English once she moved to the United States in 1995, Omar worked her way up to winning the Minnesota House seat. "Minneapolis said no to the narrative of making America hate again. Minneapolis tonight said yes to diversity. Minneapolis and [the] 60B district particularly, you said Muslim women have space in the governing body of our state, thank you," she said. To have a black Muslim American woman who proudly wears the hijab being represented makes DFL Minneapolis district more racially and ethnically diverse than any time in history.
5. Afghanistan's First Lady, Rule Ghani, Launches First Women's University in Kabul
[Photo Source: Huffington Post]
War-torn Afghanistan has been a hub for suffering and oppression experienced by women for centuries. Afghani women witness physical, sexual and psychological abuse in daunting numbers, with little to no legal repercussions inflicted upon the abuser. The strict interpretation of sharia deprived women of their rights and has quite frankly made life a living hell. Along with the disproportionate effects on women comes the belief that female education is "un-Islamic." The brave Rule Ghani has been a major supporter of women's rights and has recently announced the opening of Afghanistan's first women's university. She believes that education will "bring back prosperity development to Afghanistan," and will undoubtedly continue to improve women's lives in her country.
6. Mexican journalist, Carmen Aristegui, receives the Knight International Journalism Award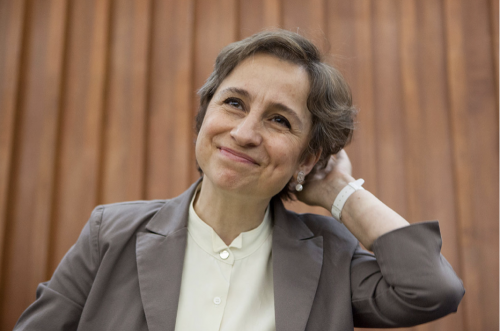 [Photo Source: Elcerebro Habla]
One of Mexico's most notorious journalists focuses on human rights violations as well as critical investigations of the Mexican government. Aristegui is one of the many journalists around the world facing death threats and lawsuits due to her determination to uncover corruption. Aristegui reminds us that standing up for what you believe in can be a dangerous journey; journalists in Mexico are often murdered for voicing their opinions. Despite cyber-attacks and being charged with "excessive use of freedom of expression and of information." Aristegui will proceed to fearlessly fight for a free press in Mexico. In her acceptance speech, she stated "The Knight Award encourages our work, stimulates us, pushes us to keep going. We see thus prize as a powerful message for Mexico and for the world: a message that says no to censorship, yes to free expression and yes to the right of the people to be informed."
7. Malala Yousafzai dedicates her 19
th
 birthday to a selfless project dubbed #YesAllGirls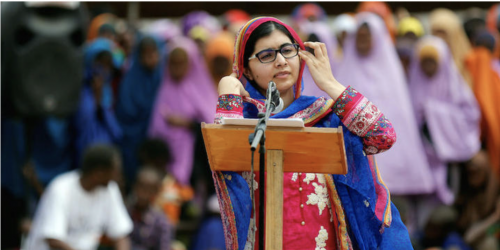 [Photo Source: Follow News]
World known Pakistani activist, Malala Yousafzai, is best known for surviving a shot to her head by the Taliban in Pakistan amidst her plight to stand up for women's education. For her 19th birthday, she took it upon herself to visit young girls around the world to emphasize that every woman has the right to an education (#YesAllGirls). This Nobel Laureate simply asks us to support her mission to provide education for girls around the world.
8. First hijabi Olympian Ibtihaj Muhammad competes in team USA and shocks the world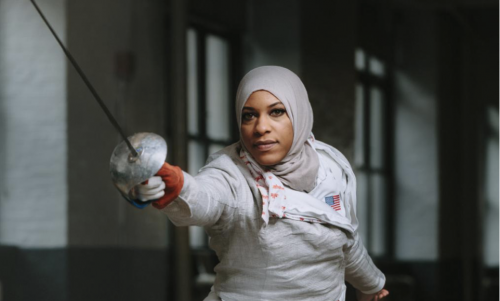 [Photo Source: The Source]
Beginning a lifelong passion in fencing at the age of 13, Ibtihaj Muhammad became the first Muslim wearing a hijab to represent the United States in the Olympics. Muhammad's presence in the games and in the media overlapped with increased islamophobia in America as well as other western countries. After president-elect Donald Trump called for a temporary ban against all Muslims entering the US, Muhammad continued to speak out against the anti-Muslim rhetoric. She even tweeted Trump asking how team USA's Muslim athletes will get to Olympic qualifiers. 
9. Gambian women's right activist, Jaha Dukureh, works to bring an end to FGM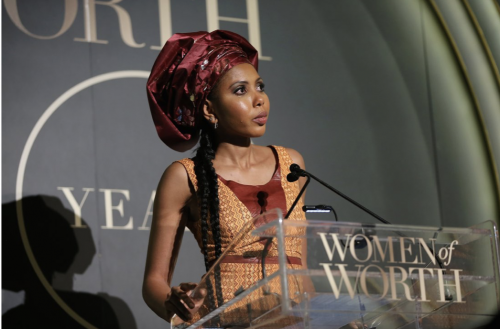 [Photo Source: Time]
"Right now everyone is turning a blind eye and pretending nothing is wrong – but once we stand up together, they won't be able to ignore us anymore."
The 24-year-old mother of three Jaha Dukureh suffered through female genital mutilation, a practice that removes all or part of a girl's outer sexual organs when she was only a week old. Dukureh has dedicated her life to campaign against this barbaric practice and shed light on the fact that even young girls born in the US are often taken back to their family's country to be cut. With the help of other survivors. Dukureh has set up a foundation called Safe Hands for Girls and wants to create a national plan to train educators, health professionals and police.
10. Michelle Obama delivers a speech shattering Trump's sexist remarks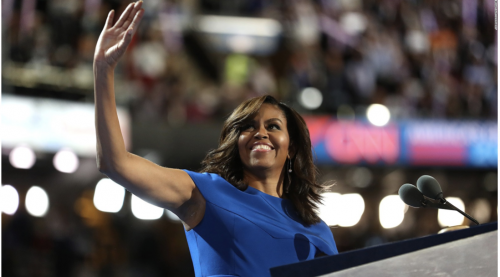 [Photo Source: CNN]
America's first African-American first lady addressed a gymnasium full of people but touched the hearts of women everywhere as she discussed the shameful and disrespectful comments president-elect Donald Trump made about women's bodies. In her speech, she reminds us that women around the world face unimaginable obstacles that threaten their personal safety and freedom just to receive an education. Obama felt it was her responsibility to "remind these young women how valuable and precious they are."
11. Actress Diane Guerrero opens up about a tragic but widely common issue: deportation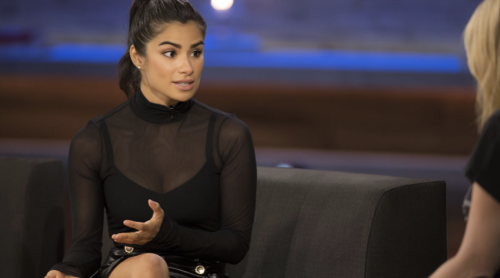 [Photo Source: Fusion]
Best known for her roles in "Orange Is the New Black" and "Jane the Virgin," Diana Guerrero outed herself as an American citizen, as the daughter of undocumented immigrants. Guerrero had the misfortune, like many American families, of seeing her parents detained and deported back to Colombia. Guerrero tells a heartbreaking story about getting home to find a fully set dinner table but no parents – the neighbors informed her that her parents and younger brother had been taken. Guerrero was able to remain in the US to continue high school, depending on the kindness of her friends, because no government agency had even reached out to make sure she was taken care of. In her recent book, In the Country We Love, Guerrero discusses the fears that undocumented families have to go through daily in a country whose system fails them.
---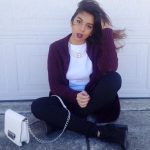 Rimsha Syed was born and raised deep in the heart of Texas. She is a young Muslim, feminist, Harry Potter enthusiast, who enjoys writing, blogging, photography and being a self-appointed activist. Rimsha attends the University of Texas at Austin and hopes to work for Doctors Without Borders or be a cardiothoracic surgeon. Usually pretty friendly unless she hasn't had her coffee.