by Jinal Shah 
This post was originally published on our partner website India.com:
The following profile is part of the Urban Desi conference/concert series. Produced by Desi in NYC and presented by India.com, Urban Desi is a one-of-a-kind, two-day event in New York City featuring 20 global South Asian artists for an exclusive conference and a state-of-the-art concert in Times Square on March 24th and March 25th, 2016. For more information and advance tickets, visit UrbanDesi.org, and be sure to use code BG2016 for 10% off. #UDC0216
You love your "run, stretch, lift and repeat" routine in the gym, but it can get a little, well, "routine!" Looking for creative ways to burn a sweat may burn a hole in your pocket—but that should not come in the way of your fitness resolutions. What if I told you that there exists a fun, *free (*well, almost free) workout that you can access from the comfort of your home? And the best part about this workout: you learn a whole new dance style that is sure to impress everyone on the dance floor. Hadippa!
Enter: The Learn Bhangra app, a revolutionary way to learn the bhangra and burn calories!
Founder and CEO Lavesh Pritmani, 27, a bhangra instructor at the Natya Academy in Raleigh, North Carolina launched the app as a tool to spread knowledge and educate individuals about the ancient dance form. The idea behind this free learn-at-your-own-pace app is to encourage people to learn bhangra basics and take up the high-intensity dance routines to stay fit!
"We divided the steps into beginner, intermediate, and advanced categories so that people of all backgrounds can learn," Pritmani said. "We also have fun, interactive features such as upload your videos, where we host contests for users to dance against each other."
Bhangra, a high energy folk music, and dance, has over the years surged from the bucolic meadows of Punjab to underground clubs in the U.K., capturing and influencing various genres along the way including rock, R&B, dub and bass, house, hip hop, and even funk.
The infectious syncopated beats and moves traveled to North America, dominating dancefloors across the country. Modern bhangra's popularity snowballed during the 80's and 90's, from monthly underground dance parties to collegiate competitions. But in the last decade, Pritmani said bhangra both in the U.S. and the U.K., has started incorporating folksy music and steps.
"The bhangra scene has changed drastically in both North America and the U.K.," Pritmani said. "About ten years ago, teams in the U.S. and the U.K. were both quite different than teams in Punjab (some call it 'modern.') Over the last decade, both regions have experienced an immense popularity in "traditional/folk" bhangra, which has narrowed the gap between India and U.S./U.K. There are still differences in execution, but U.S./U.K. and even places like Australia, Singapore, and Malaysia are utilizing folk steps in their routines."
Pritmani—a bhangra instructor for more than ten years and a coach for the competitive team, Gajjdi Jawani—recently won the Internet over with his 30-second video clip performing traditional bhangra steps on Fetty Wap's "679."
Despite the experimentation with the dance form, the influence of bhangra, Pritmani fears its popularity is waning.
"There has been a slow-down in the U.S. over the last few years, but (there is) quite a bhangra renaissance in the U.K.," Pritmani said.
Pritmani is hoping to change things by attracting more Americans and others to learn the authentic dance form. His concept, Pritmani says, is different from what is taught in dance studios, online videos and other bhangra-ish fitness programs.
"While it is fantastic that bhangra is being spread all over the world, many of these workouts infuse Bollywood/other dance forms and don't focus on technique," he said. "The Bhangra Workout is different because we focus on first teaching folk steps with proper form and utilize these steps to achieve fitness results through high-intensity dance routines. Not only do you get the cardio benefit that Bhangra provides, but you also tone muscles and gain definition by doing the steps with proper form."
If you are someone who wants a one on one training to better your "screwing the imaginary light bulb" and other moves, the app has that covered too. Starting this month, Learn Bhangra introduced a new paid feature–"personalized instructions."
"Users will be able to book appointments with members of our team (over 50 years of combined bhangra experience) to learn unique steps, create choreography, or other customized experiences," Pritmani said. "We will also provide expert critiques for Bhangra dancers and teams looking for feedback. Additionally, we will be re-vamping the contest feature and will upload new, short choreography routines that users can learn."
The app focuses on learning the ancient dance form first, and when you are ready for a fitness challenge, you can try a 30-day "Bhangra Workout" component. Offered as an in-app purchase option, the fitness program tracks the number of calories burned even while learning the steps.
"Through testing over 30 people of different ages, body sizes, and races, we were able to determine average calories burned for every step," he said. "Depending on what percentage of each step users perform, they can track all the calories they have burned within the App, even if they are just learning the steps and not trying The Bhangra Workout."
So, how intense are these earthy folk dance workouts really? According to Pritmani, they are "insanely intense."
"We modeled the bhangra workout after Insanity and P90X," he added. "To give you an idea of how tough it is, here is a review of TBW in the App store: 'I have done Spartan Races that weren't this hard."
With his app, Pritmani hopes to preserve the authenticity of Bhangra. The first step, he says, is to teach traditional names of the steps. So you may not hear the western lingo (think: Yoga and the downward dog pose) for bhangra.
"Instead of changing the names for the Western world, we actually teach the common traditional names of each step," he said. "For example, instead of 'high knees,' we explain the traditional step 'Single Dhamaal.' Instead of 'claps,' we describe the movement commonly known as 'bedi.' We strive to preserve the authenticity of bhangra in a way that people all over the world can enjoy the experience."
So what are you waiting for? Download the app on Android or iPhone and feel the burn!
---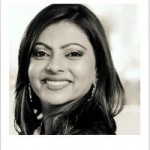 Jinal Shah is a New York-based freelance writer, who specializes in news, health, food, travel and lifestyle. She loves to travel (paid for or otherwise) and knows the difference between a traveler and a tourist. Shah also believes that the best stories come from Mumbai's locals. And when she is not writing, she can be found on the sidelines observing people and the world at large.