Make this year's Raksha Bandhan extra special by watching our get-ready-with-me video! We spend most of the year making fun of our brother(s) or being teased by our sibling(s), so take one day to show him how special he is: by buying a stylish and long-lasting rakhi, while looking and feeling your best. And who doesn't want a present? It's almost like Christmas, depending on how many brothers you have!
If you like our video, don't forget to leave a comment and subscribe to our channel!
Product list:
Bobbi Brown Skin Foundation (not shown)
Urban Decay NAKED Flushed Palette
Urban Decay NAKED Palette
Anastasia Beverly Hills Brow Powder
Anastasia Beverly Hills Tinted Brow Gel
MAC Trax Eyeshadow
L'oreal Infallible Super Slim Liquid Liner
Younique 3D Fiber Lashes
Beauty Blender
MAC Prolongwear Concealer
MAC Mineralize Skin Finish Natural – Medium Dark
BECCA Shimmering Skin Perfector – Opal
Anastasia Beverly Hills Brow Duality – Shell
Dior Addict Ultra-Gloss Reflect – 577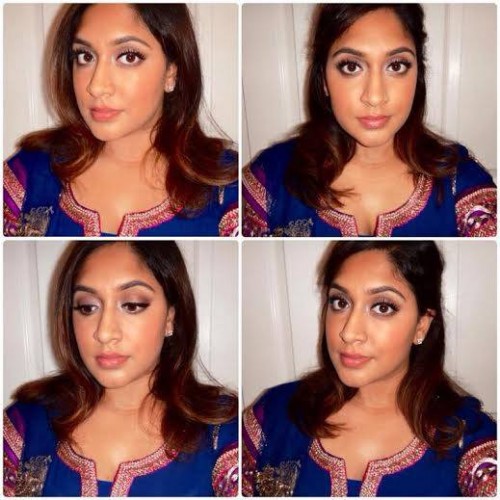 A sister's love for her brother lasts longer than a day…so, why shouldn't her rakhi? Forever Rakhi is a chic, customizable line of men's bracelets that will always remind a brother of his sister's affection.
Read more from our Forever Rakhi series: From Rakhis to Forever Rakhis, What is the Historical Significance of Raksha Bandhan?, 11 Reasons Brothers are Annoying but Lovable and A Heartwarming Story of a Sister's Love for her Brother. And enter our giveaway to win your very own Forever Rakhi!