by DRESS FOR THE DAY 
She's an award-winning actress, fierce humanitarian and pretty much slays the red carpet time and time again. The beautiful Freida Pinto is one of our all-time favorite idols in so many ways.
Her sense of style is so broad and unpredictable, whether she's in jeans and a t-shirt running errands or a couture gown at the Met Gala. But no matter what she wears, it's class all the way. We've broken down her sultry and chic black on black look so that you can shop it too!
Dresses are always fab, but we love mixing and matching separates to add texture and dynamic. To mimic Freida's outfit, start with a black criss-cross halter top, similar here and here. Don't be afraid to opt for a cropped length, as long as your bottom piece is high-waisted. Pair with a black, full midi skirt like this one from Topshop. We love the mesh look for a trendy and playful element. Keep the accessories sleek and chic with some cuff earrings like these (a must-have this season!) and a silver toned, black-faced watch like this.
Next, add some strappy platform black heels, like these or these. The gladiator style couldn't be hotter right now, and we love how it's expanded from flat sandals to heeled evening shoes. This is the perfect outfit for your next cocktail party or night on the town! Take some beauty tips from Freida Pinto, and apply winged eyeliner, plum lipstick and a sleek low ponytail for a flawless finish!
Now, all that's missing are some fabulous plans, so go make some and show off your amazing new look!
Be sure to check out co-founder, Anisha Bhasin Mukherjee's new digital series, "Sports Style Swipe," which she co-hosts each week on si.com. She'll be discussing the fashion hits and misses in the world of professional sports. Keep a look-out for appearances by exciting guest athletes and celebs! Watch them here!
---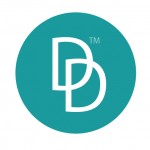 DRESS FOR THE DAY (DFTD) DFTD is a fashion website and mobile app designed to help men and women figure out what to wear everyday and for specific events based on your personal style, weather, and budget. Follow them on Instagram, Facebook and Twitter.