by Atiya Hasan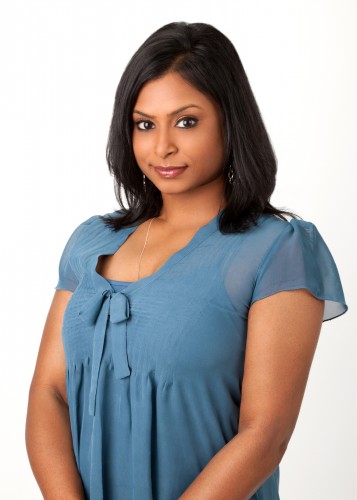 Gauthami Vemula is the founder and managing Partner of Color Me Safe, LLC, a family crisis consulting firm committed to protecting children and families of North Texas, by offering guidance and solutions for child welfare and protection issues. Vemula's previous experience as a child abuse investigator and department manager at the Dept. of Child Protective Services made her realize that working with children and families was not just part of a job but more of a calling.
Activism, social work and philanthropy is not the most conventional career choice, but I have followed the beat of own drum since the beginning. However, working with diligence and devotion has brought me to a place where happiness comes easy. I am realistic enough to know and understand that there are some important people who have inspired, guided, and have held my hand while I turned my passion into action. I feel like my greatest achievement would be to leave a legacy for the next generation of Indian-American girls that defying societal pressures and forging your own path can also lead to success and happiness. "
Vemula was one of only three investigators hand-picked from Dallas County for a special pilot program, the Skilled Response Team, which investigated more than 40 child abuse cases a month. She was also selected as one of the few in Texas to train new CPS investigators. In addition to her work in the field, Vemula was integral in co-authoring Dallas County's policy and procedure handbook used by all CPS Investigators. She also helped to create a systematic method called 'Tips, Tools, and Tactics,' specifically utilized by newly trained CPS Investigators."
I just do what I find passion in and put my 100 percent in it, but the last couple of years have been a roller coaster ride with me strapped in, feeling an array of emotions from surprise to excitement to humility. As a first generation Indian-American girl, I have faced the typical challenges of growing up in the U.S.A. and still been able to connect to my Indian heritage. Like most normal people, my personality is a mixture of thoughtfulness and goofiness with a healthy dose of procrastination."
After a decade of working within the system and becoming aware of its shortcomings, Vemula invested her knowledge and expertise in founding Color Me Safe with the intention of bridging a connection between the families of North Texas and the CPS System. Nowadays, as a Child Welfare Consultant and activist, she passionately works towards raising awareness about child abuse/neglect and advocating for families going through child protection issues.
Children are so special that it does not take any excessive effort to work for/with them. I have always enjoyed working with children whether it was story time at the temple, organizing small plays or teaching them how to play the piano. But when one comes across a situation of crimes against children, it is hard to turn away. I would not say it was my calling to work in the field of child abuse/neglect, but it is my calling to work with children and families in general, because when I have made a difference I can see the results right there on their faces."

To quote a great philosopher and teacher of the Vedanta, Swami Chinmayanada, 'Children are not vessels to be filled but lamps to be lit.' And I would like to see the light of every child shine brighter."

Every child is precious, no child's pain should be overlooked. In my opinion, child abuse is child abuse. With over a decade of experience in this field I have come to understand that I could never compare one child's suffering with another's and categorize it as worse or not too bad."

However, there is a case that impacted me the most because it was the first time I had seen a situation I could not fathom. The case involved a 3-year-old girl, raped by three different men while she was in the care of her babysitter. This heinous act of inhumanity completely changed my world view and has stayed with me all this time. It's a case I will never forget, and it has always motivated me to work for a future where I can hope all children are safe, healthy and provided a fair opportunity for a bright future ahead."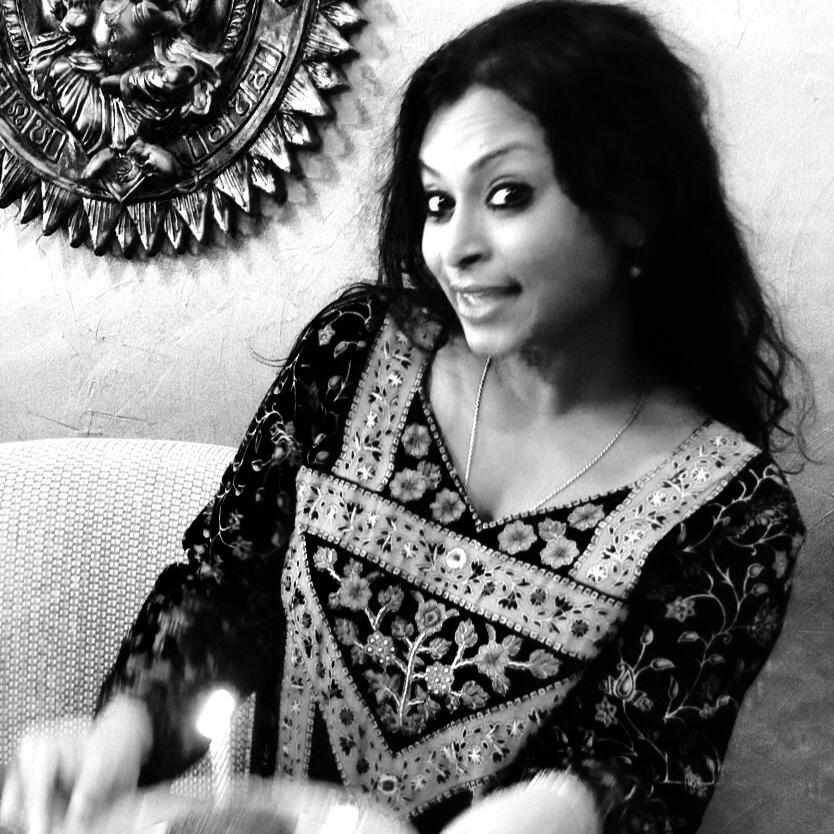 As an individual guided by her compassion and optimism, Vemula hopes and strives for a commitment where all children are safe, healthy and provided a fair opportunity for a bright future ahead.  When Vemula is not saving one abused child at a time, she is the author of WheatishComplexion.com – a blog that puts a satirical spin on being a first generation, Indian-American woman, balancing two different cultures. She enjoys participating in a wide array of activities from dancing to blogging.
Dating in Indian society can be difficult. When I realized that it has begun to frustrate me, I knew I had to channel this frustration out in a positive way and wheatishcomplexion.com is my outlet. There is no particular inspiration for it, I have always been accused of having a sense of humor. My girlfriends and I have been sharing our outlandish stories about dating amongst each other. All in all, it makes the waiting time for Mr. Right's arrival a bit fun. I would like to specify that wheatishcomplexion.com is not just about dating or inter-gender relationships, it is an avenue through which I express how I see my society."
Vemula also studies voice under opera singer/performer, Ronana Gales.
Singing is something I do for enjoyment, relaxation and personal-growth."
She values her family who have encouraged and supported her littlest adventure to her greatest venture.
The biggest portion of my heart (and I will deny this if they find out) goes to my family, my parents who have sacrificed and compromised to provide a healthy and loving upbringing to my siblings and I. My sisters who have taught me that life is a jungle and it's the survival of the fittest and my brother-in-law who finally made me realize what it is to have a loving sibling – wink, wink. And my baby nephew who I intend to spoil rotten. Whatever decisions I have made – good, bad or ugly, my family has always been there to advise, support, encourage me, and in the case of my mommy, to tell me, 'Gauthami, I told you so… '"
Vemula is also the recipient of the Dallas Women's Foundation 2014 Maura Helping Women Award, which recognizes exceptional leaders who have have/are pioneering the way to improve lives for women and girls.
I believe my future is lit with eco-friendly bulbs, i.e., bright. I hope to have the same enthusiasm and passion about life as I do now. I also hope to share my hopes and dreams with a significant other. For your information, my aunties are working overtime, with no pay, in finding me that 'suitable boy.'"

A quote that I hope to follow every day is, 'laugh as much as you breathe, and love as long as you live.'"

---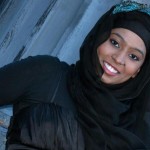 Atiya Hasan, editor-in-chief at Brown Girl Magazine, currently lives in Bishkek, Kyrgyzstan, where she is finishing up her final semester of medical school. She is all about female empowerment through education and understanding of their rights and sexuality. She is scheduled to be published in an upcoming anthology titled "Faithfully Feminist: Jewish, Christian, and Muslim Feminists on Why We Stay" and is part of the 'I Speak for Myself' series. In her free time, Atiya enjoys consuming large amounts of chocolate and TV shows.