by Bicky Khosla
Not everyone is thrilled about the Bollywood-themed "Fuller House" episode, but I am, and here's why:
In episode 11 of "Fuller House"  ("Partnerships in the Night"), the cast is seen in desi attire and throwing a Bollywood themed party. As a brown girl growing up in the '90s, it meant watching shows that were based on the experiences of white families. But thanks to Aziz Ansari, Russel Peters, Mindy Kaling, Hasan Minhaj, Asif Mandvi and many more brilliant South Asian American actors who have changed the way we consume television.
To put it simply, being able to see desi culture on mainstream TV was a refreshing sight.
Granted, many will disagree with me but here are some highlights of why I think this episode was done in absolute taste.
Let's start with our sacred cow. As a Hindu, I understand the importance of the mother cow. In fact, my recent trip to India was all about these beloved cows. Cows dictated traffic patterns, they played a crucial role in temple visits, and cows were not used for any other purpose but milk in some parts of India. So to me, the cow is a vital representation of India just as much as a flag is to its home country.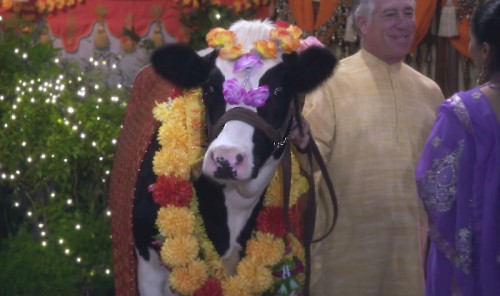 How about those ashrams the doctor speaks of? Those do exist, all over India. In fact, ashrams play a significant role in the economy of India. They help with tourism and employ many Indians and small surrounding businesses. These ashrams also shed positivity to a country known for acid attacks, poverty, and rape cases.
On top of that, the cast looked stunning in desi attire. No matter what your take is on the show, their outfits had all the flavors of India. I saw fully decked out saris, salwar kameez, choli lenghas, anarkalis, and sherwanis. Pretty relevant, if you ask me.
The low cut backs and deep v-necks are all parallel with today's fashion standards within India. I mean, we are the original creators of the crop-top. Not to mention, our designers have become global sensations. Just take Zuhair Murad for example—he is responsible for Priyanka Chopra's stunning mermaid-dress she rocked at the Oscars.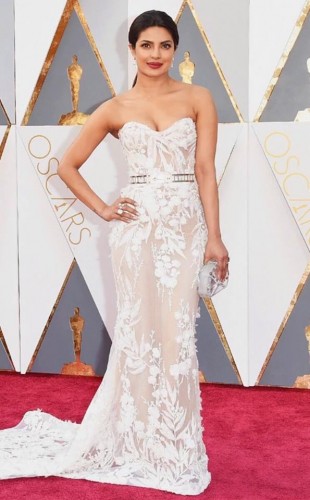 Now, let's talk about the tiny maharaja aka Max who stole my heart in his breathtaking sherwani, fit for a king. The baby wasn't too shabby himself. As a Punjabi, I thought his turban had swag. Plus, I couldn't help but be in awe to all the gorgeous desi accessories I saw from bindis to matha pattis.
In addition, for a bunch of white people, can I say how much I enjoyed watching them break it down Bollywood style?  It was marvelously coordinated, and to be honest, I would invite the entire cast to my big fat Punjabi wedding. I saw a combination of bhangra, Bollywood, and bits of classical mixed with raas. Seriously, how can you not appreciate it? Stephanie Tanner's moves might just land her a role in Bollywood (watch out Katrina Kaif).
Most importantly, this episode featured the true Indian vibe. As desi's we're fun, colorful, extravagant, but we're genuine with open hearts, and we most definitely know how to host a rockin' party. Watching this masala-fied episode made me proud to say I'm an Indian-American.
I'm pleased to add "Fuller House" to the ongoing list of American pop culture that is heavily influenced by modern India. In my opinion, this episode promotes diversity at a time when we need it the most, because, unfortunately, America is being divided during this election cycle so it's important to remember we're a melting pot of cultures and ideas. And not to mention, the potential revenue all local desi shops will see from the non-desis who want to buy bangles, head pieces, and clothing. Cha-ching!
---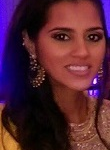 Bicky Khosla was born and raised in South Florida with two bachelor degrees from Florida Atlantic University. She enjoys traveling, spending time with her dog, and reading non-fiction. She is passionate about highlighting South Asian achievements, raising awareness about Sikhism and the importance of religious tolerance. Bicky currently works as a healthcare recruiter for a company that provides medical services for both adults and pediatrics.