This post was originally posted on The Open Journal and republished with permission.
I finally got a chance to go back to my beloved Bangkok city, at the end of 2016—after an entire year! And although I have been back for a while, I recently found myself reminiscing about certain aspects of my trip back home. For example, I was cherishing being pampered by my parents, the warm sunshine, delicious food, cheap shopping, old friends…this list can, honestly, go on and on.
The insane amounts of heat and humidity this summer also had me thinking about the frizzy  hair I experienced while I was away in Bangkok last year. And THAT is exactly what I'm going to be talking about today: frizzy hair!
Like the summer days here in the USA, all the humidity in Bangkok made my hair extremely unmanageable and when I needed to look my best, it would be really frustrating—everyone else in the tropics (and else where) will understand my pain.
But no worries ladies! It took me three days but I eventually figured it out! EURKA!
Here are some surefire solutions that I found, and now religiously use, to make my mane look glossy and under control.
1.  Use a sulfate-free shampoo
These milder shampoos provide full hydration for your hair from the inside out, as they don't wash away all of its moisture, leaving no room for frizzy hair. My personal favourite is Marc Anthony's hydrating coconut oil shampoo—smells great too!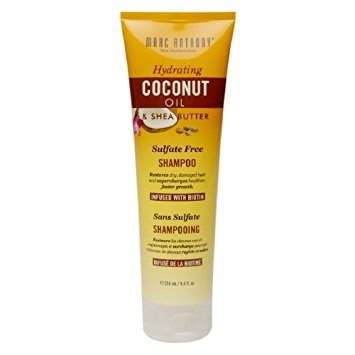 [Photo courtesy: Amazon]
2. Use hydrating masks once a week
You may have heard that hydrating masks are really great for your hair—true! They nourish and replenish your hair with all the nutrients that the harsher climates take away. Try to use ones with proteins, vegetal ceramids and glycerin because these specifically act to decrease frizziness.
3. Apply a smoothening product right after you wash your hair
I am obsessed with Ogx's nourishing coconut milk anti-breakage serum. I use it everyday and it works wonders! Not only does it prevent frizz but adds shine and a great smell!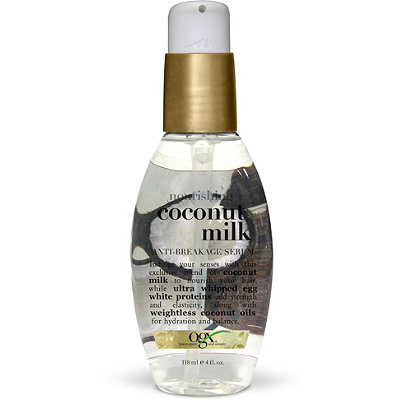 [Photo courtesy: Ulta]
4. Sleep on a silk pillow case
Cotton is known to soak up moisture extremely quickly, so if you use cotton pillow cases, this is why your hair is super frizzy first thing in the morning. Either wrap your hair in a silk scarf when you sleep, or use silk pillow cases and see the difference!
5. Heat protecting spray
We all either curl or straighten our hair, and why not? Both look great! However, the high temperatures can cause serious heat damage to our hair, so make sure to always use heat-protecting spray before you start styling! My pick: Tressemmé's Thermal Creations Heat Tamer Spray.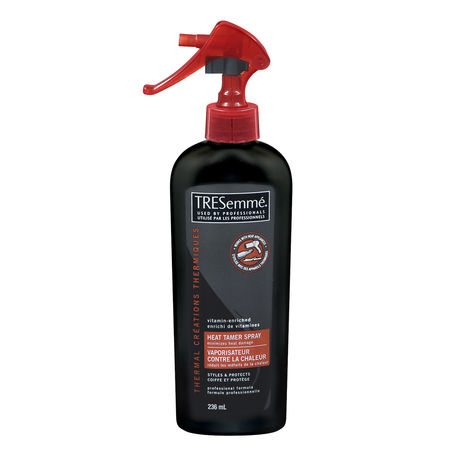 [Photo courtesy: Anokhi Media]
---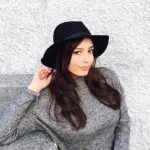 Tasha is the blogger behind "The Open Journal". She loves to blog about fashion, beauty, lifestyle, and food. Keeping things raw and personal is the way she likes to be!