On November 13, the South Asian Women's Creative Collective's Annual Soiree and Benefit perfectly embodied the organization's mission for the advancement, visibility and development of South Asian women artists.
The nonprofit organization, founded in 1997, showcases many forms of South Asian women's art, from literary festivals, studio circles, art exhibitions and performances. The event featured four South Asian performers, a silent bidding auction and an opportunity to mingle with the many creative souls that comprise the populace of the SAWCC.
The first performer, Ashni, was introduced as "our Norah Jones." The singer/songwriter played original compositions that kept the audience enthralled, and closed her set with the soulful cover of The Fugees well known song "Ready or Not."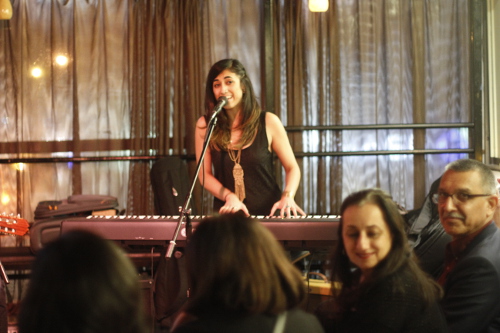 Singer/Songwriter Ashni Photo Credit: SAWCC
Next, on the docket of talented performers was former BG Spotlight comedian Aparna Nancherla. Her set is a laugh-fest, which she tastefully tailored to her audience members. Nancherla's comedic genius included poking fun at the over inflated New York real estate market and the anxiety associated with international flights.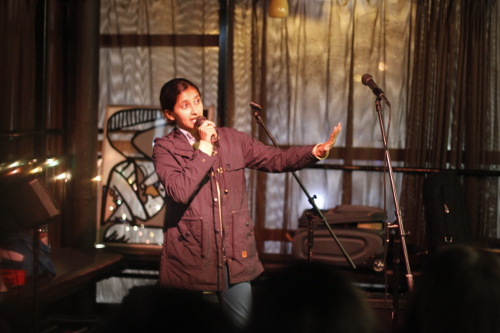 Comedian Aparna Nancherla Photo Credit: SAWCC
The premiere performance of the night was transnational award winning musician Kiran Ahluwalia, who was accompanied by her guitarist husband Rex Abassi. Together, they encompassed the success of SAWCC's mission to empower South Asian women artists.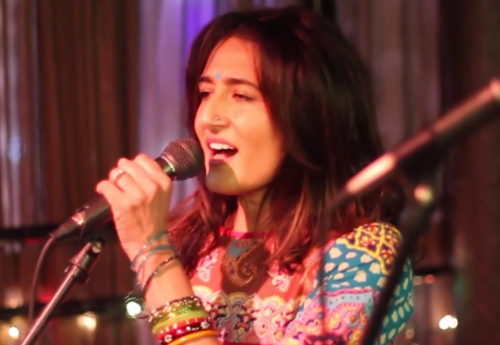 Transnational award winning musician Kiran Ahluwalia Photo Credit: SAWCC
Ahluwalia's global mix of South Asian and international music was captivating. Her recent album, "Sanata: Stillness," includes powerful messages of the female experience, highlighted during her performance at the event.
The evening closed with popular South Asian DJ Ushka, who turned the event into a dance party.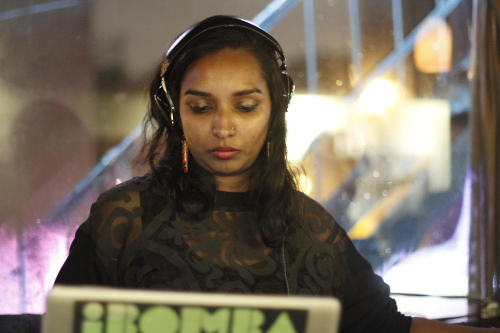 Popular South Asian DJ Ushka Photo Credit: SAWCC
As South Asian women become more prominent in the creative world, SAWCC's mission and work is necessary to raise awareness of our talented community. Aligning with Brown Girl's mission, the nonprofit is a true representation of empowering women through art and literature.