by Reema Rasool
A few months ago, an extremely bright, young, brown girl boss reached out to me on Facebook. She told me that she loves SAYWE and was wondering if we could meet for coffee. About a week later, we were sitting at Irving Farm and I was blown away by her ferocity, passion, and energy.
I couldn't help but smile and think to myself, does she even need sleep? Her entire being would light up as she talked about her venture – a fashion tech start-up that was soon to be launched in beta. We chatted a bit about operations, social media, marketing, networking, shared some contacts.
When we parted ways that evening, I left feeling inspired.
I feel blessed to be able to have these kinds of meetings quite often. I like to think that amongst many others who have done and are doing the many amazing things in the advancement of brown girls, SAYWE also has its place.
SAYWE started as a small group of brown girls in New York City in 2009. At the time, I had just had my second son and I was starting a branded line of raw silk scarves and pashmina shawls imported from Kashmir. To be honest, I was completely clueless in this endeavor. I had never dealt with production and retail and pricing, the garment industry is a highly competitive space – and I needed help.
I started reaching out to amazing women for informational meetings. The more women I met, the more amazed I was at how willing they were to help me. I thought to myself, how great would it be if we had a resource like this for all South Asian entrepreneurs: a network of like-minded individuals, who understand the struggle, the hustle of being an entrepreneur. More importantly, the struggle of doing all of this as a woman, more so, as a brown girl.
SAYWE was born with the help of some amazing women in NYC. We wouldn't be where we are without our initial members who wrote our initial copy, designed our logo, spoke at our first event and most importantly, were adamant and passionate about our message.
Looking back now as we embark on our third annual SAY WE conference on Sat., Aug. 22, 2015, in Sugar Land, Texas, it's truly remarkable. We hope you will join us this weekend to meet many young, inspiring women and soak up what we're all about. There is still space available. Hope to meet you there! #SAYWE2015
---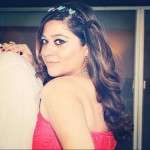 Reema Rasool is the founder of Executive Director of the South Asian Young Women Entrepreneur conference which is now in its third year and will be taking place in Sugar Land, TX on Aug. 22nd, 2015 at the Sugar Creek Country Club. Rasool lives in NYC and is also the mother of two adorable sons.