Hey, Brown Girls. On this #TrendsetterThursday, I want to share some sparkle and ethnic fusion for my South Asian beauties. In the pictures below, I am wearing a dress with traditional gotta work and although the embellishments can cause skin irritation, itchiness and even bruising at times, we love our desi outfits and always try to find reasons to wear them.
Next time you're buying ethnic wear, keep these tips in mind:
1. Pay close attention to the lining underneath an outfit with heavy work. The lining should be soft but thick because this will impact the fit and feel of the dress.
2. Don't buy sheer dresses with heavy work. They will over time give up on holding the weight of the dress
3. When buying an outfit with full sleeves, make sure the sheer sleeves are not mixed with heavy work around the blouse because it will the sleeves will eventually rip.
4. Although I completely understand we impatiently wait for formal events to wear beautiful, heavy outfits with lots of matching jewelry, go easy with the accessories, unless you are the bride. When wearing heavier outfits, opt to wear simple bracelets or earrings because that will accentuate your look more, as opposed to wearing a thick choker and 12 bangles on each hand.
5. Last but not least, wear flattering cuts and lengths. Sometimes, when we are too caught up in what is "in style" at the moment, we completely forget our body type, so always remember the purpose of a dress is to highlight your beauty, style and confidence.
If you like my ethnic fusion outfit, be sure to comment below, tweet us with #TrendsetterThursday and visit my personal blog.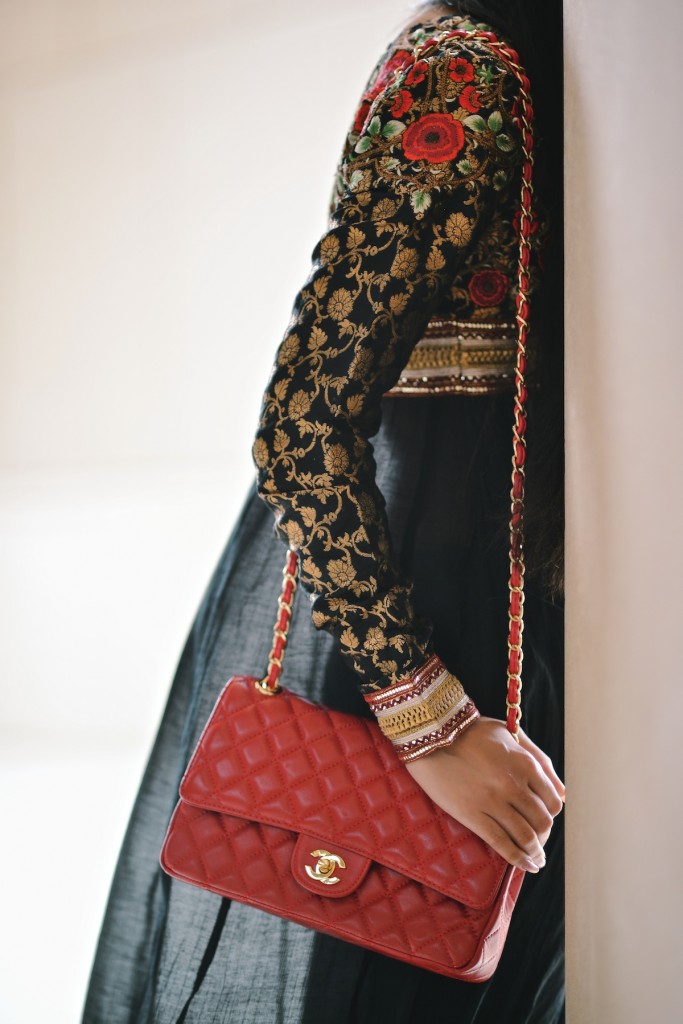 [divider]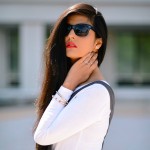 Zunera Mazhar is the highest earning fashion blogger in Washington D.C. Her blog, Zunera & Serena, is about fashion, inspiration, confidence and she occasionally includes photos of her five-year-old fashionista, Serena! The blog has been featured on ABC, FOX and she is a featured guest on CNN. She has worked with some of the top designers and retailers in the fashion industry and is the international brand ambassador of "Labels." She contributes/writes for Self Magazine, AOL's Stylelist. and POPSugar. When she is not blogging, she works as a program manager for Refugee Asylum and International Operations for the U.S. Immigration Services.