by Aditi Paul
All photos are courtesy of Aditi Paul. 
When you get to experience a city as LARGER THAN LIFE as New York on the daily, you start breeding this air of extreme condescension toward all other cities in the world. Like, "What can you show me that I have not seen already, boy?" kind of attitude. So, when I booked my tickets to Singapore this summer, outside of meeting my favorite childhood friend there, I really didn't have much to look forward to.
Man, oh man! Did Singapore punk me or what?
It played the "You ain't seen nuthin' yet" card on me so strong, my New York self just HAD to calm the f*ck down, take a seat, and take in all the incredulity that the Lion City had to offer, in 5 short days.
So, here I present fives times Singapore OWNED New York City's a**. Enjoy!
1. Singapore's transit system: A younger and more attractive MTA
Yes, New York does have the most amazing and elaborate public transit systems, but you have to admit – the hard-to-understand PA announcements on the trains, the weird stench of the subway stations on a hot summer day, and the pushing and shoving of a million people trying to board the same train as you, makes life miserable sometimes!
Compare this to the fully automated trains, air-conditioned train stations that have clean-as-a-whistle restrooms, and commuters that actually stand in line to let you board if you were there first – nothing short of a dream!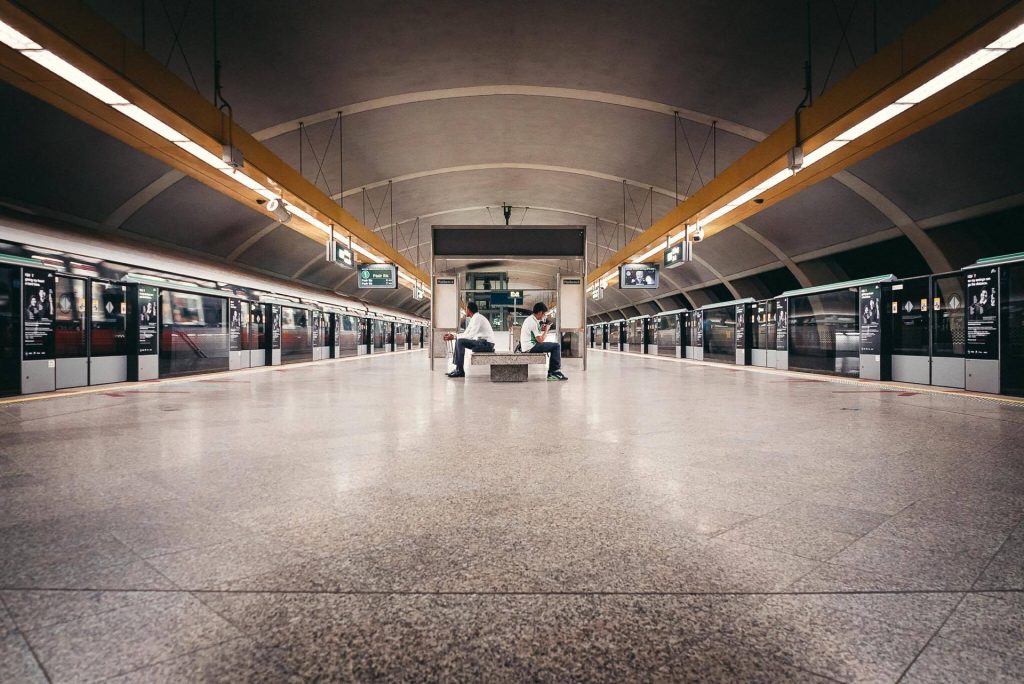 2. Singapore does diversity right!
If New York boasts of Little Italy, Singapore comes right back with its Little India. From wholesale shops such as Mustafa's which is almost like the cheaper version of the 5 level Macy's in Herald Square, to temples that are adorned by beautiful idols – this place is a gem of a find in Singapore. Add to this the much elaborate China town that has everything from exotic durian puff shops to kinky sex toy shops, Singapore dishes out diversity on a platter with style!
3. Singapore puts the Cray in Crazy!
Think the Museum of Sex or the naked cowboy guy at Times Square is crazy? You CLEARLY have not seen a boat-shaped infinity pool stuck a top 3 hotel towers or giant super trees wrapped up in plants that are over 200 species. Yup, those are legit attractions in Singapore. Talk about being eccentric! New York can learn a thing or two from its crazy cousin.
4. Singapore lets you be a nature lovin' beaver
As wonderful as it is to be a city dweller, sometimes you just NEED to get away from the concrete and be one with nature to rejuvenate yourself. In Singapore, it is as easy as a10-minutee ferry ride from the mainland to Pulau Ubin, a land infiltrated with banana loving friendly monkeys, where you can rent a bike and go for a hike on the right trail or for an easy stroll on the left one.
5. Singapore food is Da Bomb Diggity!
I thought I had died and went to heaven when I had my first spicy lamb noodles from X'ian foods. But the naïve me had not been to the holy grail of cuisines yet– Lau Pa Sat – the massive food court that has everything from Malaysian satays and sambals, and Chinese dumplings, to Indian biryanis and Filipino chembols. I went to Singapore with a waistline of Master Shifu from Kung Fu Panda, and now my waistline can put Po to shame – thanks Singapore!
You see, as lovely as Singapore is with all its beauty and perfection, my heart still swoons to a John Legend song when I think of New York – I will love it for all its curves and edges, and all its imperfections. You still have all of me New York – I friggin' love you!
If you would like to share a travel story for our weekly #TravelTuesday posts, be sure to email our lifestyle editor Ashni Mehta at Ashni.Mehta@0mq.349.myftpupload.com.
---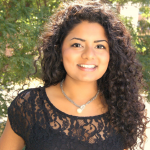 Aditi Paul is an assistant professor of Communication Studies at Pace University. She tries to find out how strangers become friends and lovers with people they meet online, all in the name of academic research. When she is not professing, you will find her pretending to be a singer and a guitar player on SoundCloud.