It's pretty typical for South Asian girls in the diaspora to have a regular closet and then one for desi clothes to wear on occasions — but clothes say a lot about you. Why not merge the two?
While it's probably not appropriate to deck yourself out in lehengas with arms full of matching bangles to school every day, including little reminders of where you or your family came from makes a statement. Here are five ways to do that without ever looking like you forgot the dress code.
1. Gold jewelry is everything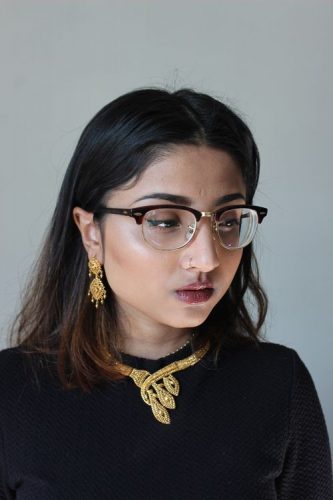 [Photo Credit/Pinterest]
Who cares if you're wearing a t-shirt and jeans? There's no reason you can't break out the puja jewelry for a casual day out. Wearing a couple bangles on your wrists or a pretty gold necklace immediately brings interest to a regular outfit, and it's a subtle way to bring a taste of the homeland into what you're wearing without wearing a sari to Starbucks.
If earrings are your thing and you've got strong earlobes, try jhumkas as statement jewelry with a plain outfit and your hair up. If you have thin anklets, wearing them with a sundress or ankle-length pants looks really delicate and sweet — wearing two gives a more desi feel, while just one gives off a more carefree, Western vibe.
You don't have to shell out the money for real gold either if it's not your thing — "Indian looking" jewelry is trendy right now so it can be found at any mall store, or even better, you can order from sites like eBay for cheap and support South Asian sellers.
2. A scarf worn the right way makes a statement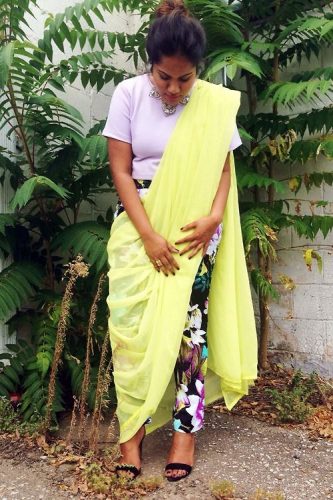 [Photo Credit/Pinterest]
A colorful scarf goes a long way, and you can find them anywhere — I've found beautiful ones at Walmart for $5. Wear a long, brightly colored scarf around your neck with a neutral outfit so it stands out, or just over your left shoulder like you would wear a dupatta.
Take it a step further if you're comfortable with it and wear it around your neck with the ends hanging in the back or tied at the hip–or just steal an actual dupatta from your desi wardrobe and wear it like you'd wear a scarf! The possibilities are endless — just keep the rest of your clothes neutral so the scarf is the focus.
3. Shop for clothes from South Asian retailers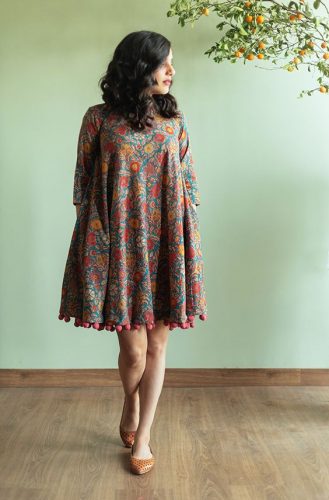 [Photo Credit/Pinterest]
If you don't live in an area with stores like this, there are a ton of options online! Mogra Designs is one option — they have a lot of western clothing made from gorgeous sari material, and it's always great to support authentic sellers like this.
It's always nice to find a desi-looking top at the mall that's elephant-patterned or paisley print, but you can also try sites like Fab India and the like. The only downside that shipping could take a long time, depending on where you live.
4. When in doubt, crop tops with maxi skirts are a go-to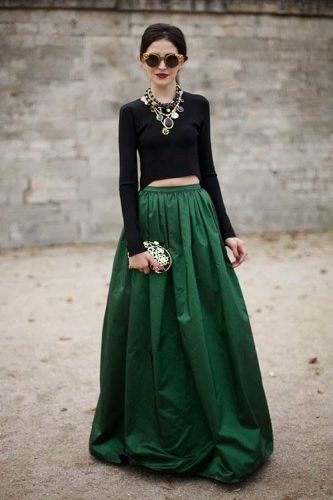 [Photo Credit/Pinterest]
If you're tired of dresses, this combo reads very much like a dressed-down lehenga. With a pair of heels and maybe even a scarf or dupatta, you should be good to go.
5. Kurtas are basically trendy now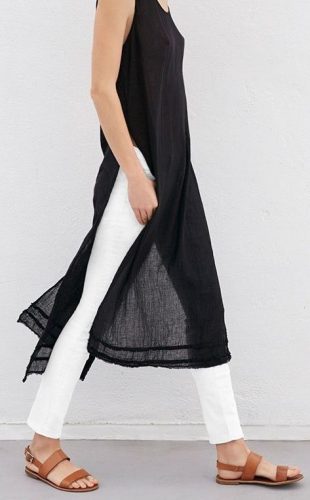 [Photo Credit/Pinterest]
The whole dress-over-pants thing has taken over western fashion, but that's basically just a churidar or salwar for us. A simple kurti with leggings or pants isn't too out there to wear out even if you don't live in South Asia, or even a long kurta at this point.
Also, this one should be worn with care — but just wearing the top of a long anarkali to a western event could look cute. To a desi event, though, it'll probably be seen as a wardrobe malfunction and you'll absolutely get aunties staring you down — read your audience!
---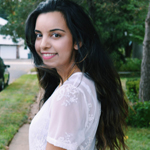 Susmita Paruchuri is a senior at Rutgers University in New Jersey, studying journalism, media studies and mathematics, she also minors in Hindi. During her spare time, she loves dancing (she's done years of Kuchipudi), singing (Carnatic, but nowadays mostly just belting Ariana Grande in the car), and binging TV (Mad Men, it's always Mad Men).