by Reema Patel
He popped the question, you said yes, and you've started planning your dream wedding. Though it's important to feel great, you also want to look great — after all, all eyes will be on you. And so, finding the perfect person to doll you up becomes a huge part of the planning process.
First and foremost, it's important to determine whether or not you want a makeup artist who does it all, or whether you solely want them to stick to makeup. A lot of artists function as hairstylists and will also be prepared to dress you if needed. It is vital to figure out exactly what the person offers and whether it fits what you're looking for. For instance, will the makeup artist also help with draping?
[Always be mindful of what services the artist will offer. For example, will your makeup artist help you drape your dupatta, and is that something you're looking for? Photo courtesy: Styles Glamour.]
If you've already found someone else to do your hair or style your clothes it's important to ensure that you figure out when the makeup artist wants to work their magic, logistically. Some important questions to ask your makeup artist include:
Is it preferable to get hair done before or after makeup?

Should the blouse be worn before applying the makeup in case of transference?
And of course,
How early will you have to be up to get your makeup done?
As we all know, Indian weddings can start really early! An important question to ask yourself is how early you're willing to get up to get the perfect look. Bear in mind: beauty is pain, but if you'd rather catch a few extra hours of sleep, you should try and find a makeup artist who doesn't take a long time. If a prospective makeup artist requires at least two hours of your time, you have to make sure she'll fit into your schedule.
So, what is the best way to figure out how long your makeup artist will take? A trial run! A trial will not only give you an estimate of how long it'll take but it'll actually make the day of A LOT faster! It'll give you an opportunity to work out kinks with your makeup artist before your big day eliminating potential for wasted time in the morning. In addition, it'll give you an opportunity to try things you may be on the fence about. (Like that hot pink lipstick!)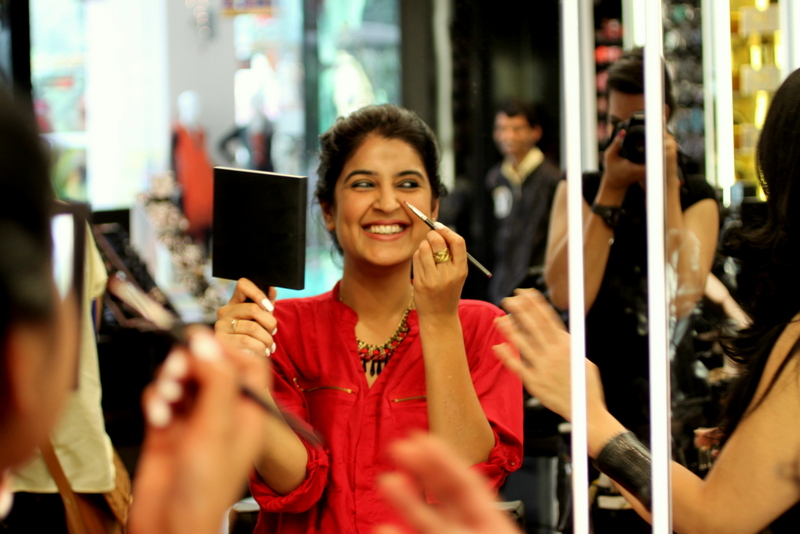 [Best way to save time, and be completely satisfied with your makeup look on your big day, is to do a trial run with your artist! Photo courtesy: Style Inked.]
One of the biggest deciding factors on who you hire to glam you up is your budget! Most, not all, makeup artists will negotiate with you if you know all the right questions to ask. If your makeup artist lays a good foundation during the wedding, you may only need a touch-up before the reception or a change of eye shadow. If that's the case, the reception look should cost less than the wedding look. Determining exactly what the makeup artist will be doing for each look, with a play-by-play breakdown of the prices, will help justify the cost — or ultimately help you negotiate!
Though it is important to look great during your wedding, it's important to remember the bigger picture. You're marrying the love of your life and nothing is more important than that! Don't stress the small things and the big things will work themselves out, makeup artist and all.
---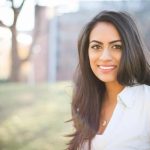 As a beauty aficionado, Bollywood addict and bride-to-be with a passion for organization, Reema Patel was inspired and encouraged to chronicle her musings, tips and tricks. Her mantra in beauty, organization, and planning: It should be SIMPLE. As a former beauty pageant contestant, Reema hopes to inspire others to feel like the beauty queens they truly are! Check her out on Instagram.