"Sold"—a film based on the award-winning novel by Patricia McCormick—is set to premiere in select theaters on April 1. Directed by Academy-Award winner Jeffrey Brown, "Sold" recounts the story of Lakshmi, a 13-year-old girl trafficked from her Nepali village to an Indian brothel.
The movie's cast includes David Arquette, Gillian Anderson, and Seirah Royin.
The three work through an NGO called Hope House to rescue Lakshmi. Anderson photographs the young girl walking through Kolkata's red light district and makes it her mission to save her.
SOLD FILM TRAILER 2016 from Jaya International on Vimeo.
Human slavery is a $150 billion industry. Currently, the United States government allocates $30 million to fight human trafficking domestically and abroad. It is an invisible crime and children have no voice in the issue. 
The goal of "Sold" is to commit more resources and people toward fighting against human trafficking.
"We want to create awareness and put people in the shoes of those who are trafficked," Brown said. "We want to make a shift through the experience and prompt people to change something. It also hopes to attract more resources from government officials."
Jane Charles, one of the movie's executive producers, explains that human trafficking "highlights the issue of economics and gender equality."
"We need to look at the issue at an early age and talk about not objectifying women and protect our children," he added. 
Thusly the film has partnered with large organizations such as Child Reach International, Rotary International, and the Art of Living Foundation. The partnerships have led efforts such as mindfulness training for victims, educational initiatives in vulnerable communities, and social media activism via #taughtnottrafficked. Through these partnerships, the filmmakers will use the film as a fundraising tool to directly reduce risk factors for human trafficking.
"It is not a movie that is trying to point a finger at what's happening in India in any type of a bad way," Royin, who plays Mrs. Tripathi from the Hope House in the film, says. "One thing we stress is that it happens all of over the world; it happens in our backyard, it happens in every community."
SOLD plays in select theatres starting April 1, 2016: http://bit.ly/24JZg3e 
To request a screening, please contact: http://bit.ly/1VSpgpA
If you would like to get involved or contribute, please visit the site for SOLD the Movie: http://bit.ly/1RyusJ1
[All photos and graphics are courtesy of team 'Sold']
---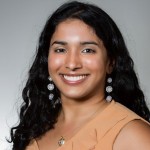 Born in New York and now living in Baltimore, Neena Abraham is the Project/Ad Sales Manager at Brown Girl Magazine. She joined the magazine to work with and befriend inspiring South Asian women as well as stay connected to her culture.