Film: "Dr. Cabbie"
Director: Jean-François Pouliot
Starring: Vinay Virmani, Kunal Nayyar, Isabel Kaif, Adrianne Palicki, Rizwan Manji, Lillete Dubey, Mircea Monroe, Judah Katz and Lilly Singh
Length: 98-minutes
Every year, hundreds of thousands of people leave India and Pakistan for the United States, Canada and the United Kingdom, with their entire lives packed into three or four suitcases and a carry-on bag. The new immigrants arrive not only with their favorite spices and masalas from home, but also with a strong hope for better opportunities. Unfortunately and oftentimes these dreams crash as soon as the idealists get through security at the airport.
Immigrants quickly realize their academic degrees from home, no longer carry the same weight it did in their native country and they may suffer from prejudiced attitudes in their new residences. Dreams are abandoned and educational pursuits are swapped for jobs that can provide immediate economic stability and security. Sound familiar? This tragic tale is commonplace; you probably have a relative, family friend or even parents that have gone through this struggle.
The crossover film "Dr. Cabbie" takes this tragic tale and puts a hilarious and inspiring spin on it. The film follows Deepak, played by Indo-Canadian actor Vinay Virmani, a young starry-eyed doctor, who is full of dreams and aspirations after he receives his medical degree in India. Deepak is eager to make his deceased physician-father proud by moving to Canada with his mother (Lillete Dubey) and by becoming successful in "the land of opportunity." Upon their move to Canada, Deepak and his mother stay with his wealthy, eccentric uncle, Vijay (Rizwan Manji) and his uncle's ditzy, blonde new-age spiritual wife, Rani (Mircea Monroe).
Deepak, interviews at many nearby hospitals for positions, but much to everyone's dismay, he soon finds out that his medical degree is worthless in Canada. He is shot down by multiple Canadian physicians, and is even given a namaste to bid him farewell.
Frustrated and dejected Deepak befriends a local cabbie, Tony, played by Kunal Nayyar of "The Big Bang Theory." And after one particularly disastrous experience while working at his Uncle Vijay's restaurant, Deepak decides to move out of his uncle's house and join Tony in the cabbie business.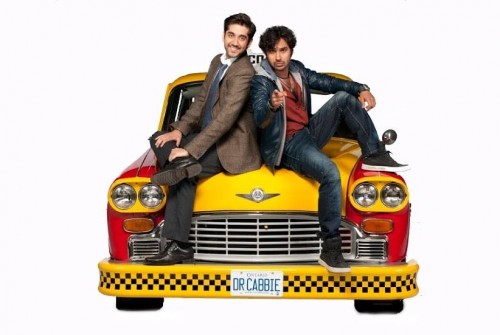 While working as a cabbie, Deepak notices the health problems his customers face and learns about the healthcare inequities in Canada. A chance encounter with a very pregnant (and attractive) customer, Natalie (Adrianne Palicki) brings public attention to Deepak and his medical expertise, and on the heels of his newfound fame he decides to set up a medical clinic in his cab.  In Toronto, he earns the nickname "Dr. Cabbie," along with the trust and loyalty of many new patients.
The rest of the film follows Deepak and his patients and the fine line he balances between physician and cabbie, right and wrong, and lawful and illegal.
"Dr. Cabbie" is a unique story that brings the issue of wasted immigrant talent to the forefront, in a clever way. Much credit goes to leading man Virmani, who developed the story and wrote the screenplay. The film is laugh-out-loud funny with Uncle Vijay as an overtly sexual wealthy Indian restaurateur and his wife, Rani, as the embodiment of his affections. Yet Rani surprises audiences by going beyond a one-dimensional bimbo trophy wife to one that embraces her new Indian culture and spirituality to the point where she somehow says exactly the right thing at the right time.
In fact, Rani has the best line of the movie, "Once you go brown, you never frown!" That's a statement we can all attest to.
Nayyar makes a departure from his role as the nerdy and awkward Dr. Rajesh Kootharapalli on "The Big Bang Theory," to play a flirtatious and vulgar immigrant cab driver. Our favorite YouTube star, Lilly Singh, also has a role in the film. With the combination of talented comedic stars, we finally see a desi film that has the right amount of raunchiness and heart.
Heart is an important component of this film. As a crossover film, it presents a story that many of us can relate to because it portrays the struggle of immigrants. Yet, by doing so in a humorous fashion, "Dr. Cabbie" makes the experience of being an immigrant more accessible to those who are unfamiliar with it.
Released worldwide late last year, "Dr. Cabbie" certainly is not perfect, as very few films are. Many aspects of the story are far-fetched and a bit ludicrous. The ending seemed like a convenient shortcut, but the film's humor and unique story line make for a movie experience you will not want to miss.
Check out the trailer, and tell us what you think in the comments below.
[divider]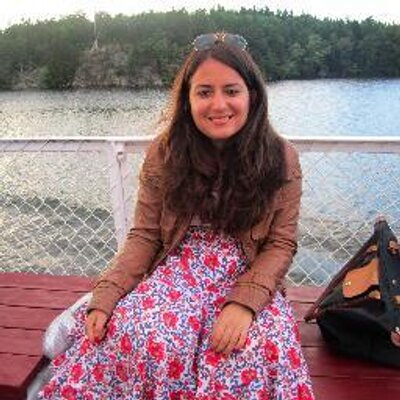 Saumya Bhutani is a recent graduate of Vassar College, where she majored in history and minored in biology. She wrote her thesis on the relationship between beauty ideals and the changing roles of women in India in the late 1970s. Saumya is an aspiring physician, but also considers herself a history aficionado and pop culture junkie.