Pageant Diaries Vol. 2:
Last week, my walking coach decided that we need to pull more ferocity out of me. I agreed. There is some piece of me that still gets shy at the end of the runway—that is afraid to flaunt it all.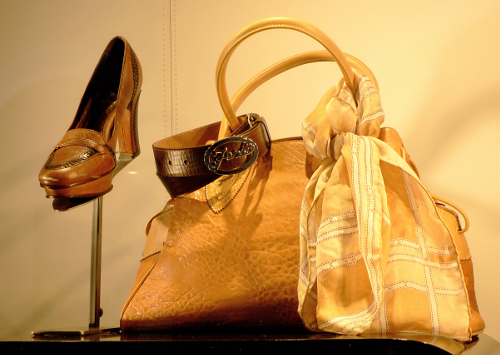 His advice—go into a high-end designer retail store. No, we are not talking about Zara, Michael Kors, J. Crew or even Kate Spade—not the places that maybe I could afford if I downsized on my apartment and saved some money. He he was referring to Miu Miu, Bergdorf Goodman, Bottega Veneta, Dolce and Gabbana— the places that I normally don't even walk into so not to remind myself of how little money I have—the places where a single piece of clothing costs the equivalent of six-months of rent.
My assignment was to walk down 5th Avenue after work when I looked like my usual post-work-self and observe how I am treated at the store. Then I was to go in on a second day—dressed and carrying myself in a fabulous way.
So I followed the first step, and I went in after work in a pair of green jeans and a grey trench coat. My hair was unkempt with natural curls and I wore black Target flats. I felt a fear grip me before walking into my first stop—Miu Miu. I couldn't afford this store—what was the point of this assignment?
I sucked up my doubts and waltzed in. I looked at some merchandise in the store and then turned around and walked out. No one addressed me. After walking into a few more stores, I started to carry myself a little more confidently. I love clothes, jewelry and sunglasses. That was reason enough not to feel shy walking into these stores. The confidence that I carried myself with—prompted the sales associates to address me more seriously.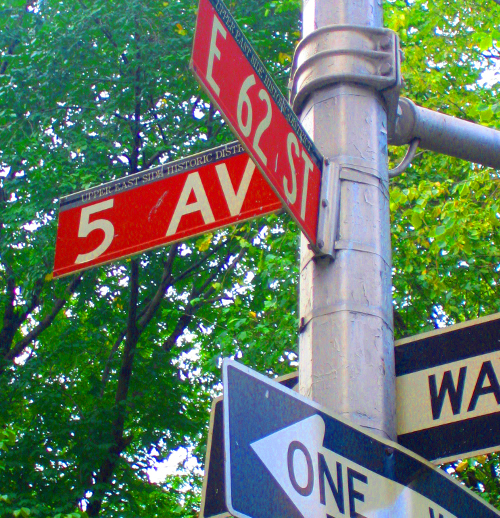 The following day—I was dressed in business formal for a networking event I was attending on the same day, so I walked into another slew of designer stores. To my surprise—my fancy attire did not change the reactions of the sales associates to me. It was how I carried myself.
It was about how I walked in. When I walked in on the first day and changed the way I stood and the way I looked around—I suddenly felt like I fit in.
Standing in the middle of Tiffany's I felt like Audrey Hepburn from Breakfast at Tiffany's—the girl from the back country who moved to the city. New York City turned her into a refined and poised lady.
I realized that it's about embodying the luxury that those brands embody. It's about conveying luxury through who I am—that's what poise is.
The fear that grips me at the end of the runway is the same fear that grips me when walking into those stores. It's the feeling that I don't belong—that I'm trying too hard to be something that I'm not. I need to let go of that fear and just be fierce.
But I finally realized after this exercise that being free of inhibitions is what being fierce is all about.
Check out Sheena's first pageant diary here!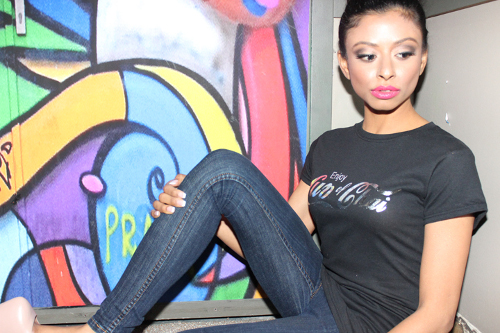 Sheena Pradhan is a Registered Dietitian-Nutritionist, writer, speaker and model. She runs a nutrition consulting and communications company, called Nutritious Balance in New York City. In addition to BG, she writes for India.com, The Daily Meal and Busy Mom Snacks. She also loves to blog about health, food and nutrition on her blog. When she's not writing, modeling, or consulting on nutrition, you can find her preparing for the 2015 Miss New York USA Pageant, riding her bike around Central Park, or wandering midtown Manhattan for inspiration. You can find healthy tips daily by following her on Twitter!